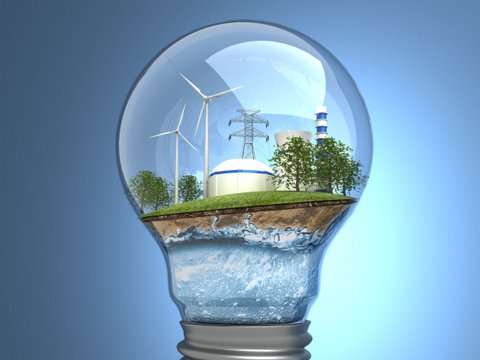 Got Ideas? $1.2 Billion P3 Canada Fund Available for First Nation Infrastructure
First Nation governments have challenges accessing capital for First Nation infrastructure and economic development projects, such as First Nation power projects, because reserve lands cannot normally be offered for security. One option available to First Nation governments is the P3 Canada Fund. The $1.2 Billion, P3 Canada Fund was created to improve the delivery of public infrastructure by increasing the effective use of public-private partnerships (P3s).
P3 Canada First Nations projects:
A new way forward for Aboriginal and industry partnerships.
The first P3 Canada Fund project with a First Nation is the Kokish River Hydroelectric Project - a public-private partnership between 'Namgis First Nation and Brookfield Renewable Energy (Brookfield). The hydroelectric facility is located on north-eastern Vancouver Island, about 15 kilometres east of Port McNeill, British Columbia. The First Nation includes more than 1,700 members, living primarily in Alert Bay on Cormorant Island, BC. The 'Namgis First Nation territory is located on northern Vancouver Island and the adjacent islands, centered in the Nimpkish Valley and associated watersheds.
The Kokish River Hydroelectric Project, is made possible by a P3 Canada Fund preferential loan of up to $12.94 million - the first of its kind in Canada. 'Namgis First Nation will use the loan to build equity in the 45 megawatt, $200 million run-of-the-river hydroelectric development located within 'Namgis core territory. The project will produce electricity for sale to BC Hydro under a 40-year Electricity Purchase Agreement - providing the project with guaranteed income for 40 years. A portion of the revenue generated each year will be directed into a 'Namgis Community Benefit Fund. The project will produce enough clean, renewable power to supplly the equivalent of 13,000 homes.
Sustainable Prosperity
"In all of the projects and activities that we do, our key goals are respect for the environment, sound management, self-sufficiency, and sustainable prosperity for our members," Chief Debra Hanuse said: "These are the values that led us to take on the Kokish project. We are quite proud of our efforts together with our partner Brookfield Renewable. Our project won praise for exceeding environmental requirements and great care was taken not only to protect but also to enhance fish habitat and fisheries resources in the Kokish watershed. If all goes according to plan, the project will improve fish populations in the river through stream fertilization... one of our major goals is to become self-sufficient. The early profits from this project will provide us with the resources that we need to stimulate economic growth in our community and build a better future for our children."

Chief Debra Hanuse speaking at the Kokish ribbon cutting ceremony on September 30, 2014 - Photo via Business Canada Review, December 11, 2014
By entering into this long-term partnership agreement, the 'Namgis First Nation secures an active role and participation in a sustainable energy project in its ancestral lands. An initial loan from Brookfield opened the door for the First Nation to work with Brookfield to advance the project and secure a P3 loan based on completion of construction. The low interest P3 loan allows the First Nation to build equity in this green energy project and realize benefits much sooner than would otherwise be possible.
P3s are made for significant infrastructure projects that will secure long-term revenues, and bring private sector partner expertise into partnerships with governments. Using performance-based agreements, governments can build infrastructure and hold the private sector accountable for project performance over the lifespan of the project. The best P3s work because they harness the expertise and innovation of the private sector with disciplined agreements, and incentives to bring capital to the project.
Five Major Benefits with First Nation P3 Projects

P3s transfer most of the risk that comes with the infrastructure development (e.g. costs associated with overruns, schedule delays, unexpected maintenance, etc.) to the private sector. P3 contracts connect ongoing operations and/or maintenance payments to the quality of the original construction and the performance of the infrastructure. For 'Namgis, this means the First Nation can realize five major benefits:
1. Focus on long-term project and community benefit outcomes, instead of immediate inputs
2. Benefit from the the expertise and competencies of an seasoned private sector partner early in project planning and throughout the lifespan of the project
3. Make sure the project planning process is disciplined, with many checks and balances and detailed planning early in the project, with significant project design benefits from inclusion of Aboriginal traditional knowledge

4. Build a long-term partnership that may yield other opportunities
5. Move forward with a project that can be built with a great deal of First Nation input, and First Nation creativity and innovation for design, construction operations and maintenance
Environmental Protection and Enhancement
As a run-of-the-river project, a dam - and associated environmental impacts - is not part of the project. An intake structure that spans the river will divert some water from the river but always leave water in the river to support fish and other aquatic species. When there is not enough water due to seasonal effects, the facility will stop producing power and will not divert water.

"The 'Namgis First Nation places great importance on partnerships as a path to sustainable self-sufficiency, governed by respect for environment, culture and sound management," says Chief Debra Hanuse. In the long-term, the project will help lead 'Namgis First Nation to financial independence and provide returns of hundreds of thousands of dollars each year. Through creative approaches to environmental management, the project not only includes measures to protect fish, but includes a partnership with the British Columbia Conservation Foundation to remediate historic industrial impacts and improve fish habitat.
At Shared Value Solutions, we're interested in P3 Canada First Nation projects as possible supports for the projects we are working on with First Nation and industry partners - including First Nation power projects and First Nation hydro projects. These projects typically require early high-risk investments and challenging early-stage planning among all partners, including detailed attention to environmental protection and enhancement approaches benefiting from Aboriginal traditional knowledge inputs. The P3 Canada Fund offers one potentially useful solution to bring such complex projects forward. If you want to stay informed of our work, sign up for our newsletter.
Businesses and organizations are made up of people. So are communities. Imagine a world where people in industry and government, and people from towns of all sizes, get together to make amazing things happen – things they couldn't have dreamed up alone. A world where people from corporations get together with people in government or NGOs to explore innovative ways to do business while enhancing the natural and social environment. Join us in Creating Shared Value!
At Shared Value Solutions, we speak your language. And we know that the impossible is possible – with the right people in the circle.
We are an Ontario B Corp and we bring the best engineering, design, environment, architecture and other technical discipline expertise to address your challenges and opportunities:
Strategic Environmental Assessment guidance, coordination and support

Collaborative land and resource use planning and management- process design and delivery

Traditional Ecological Knowledge Studies & Traditional Knowledge Studies

Traditional Land Use Studies (TLUS)/ Traditional Land Use and Occupancy Mapping

Design and delivery of programs promoting/supporting positive behaviour change- environmental stewardship, community-based social marketing, health/environmental health promotion

Contributing human environment considerations to technical assessments and management plans in sectors such as water resources, remediation, land use, mining, oil & gas, linear corridor development, forestry, renewable energy, nuclear waste, contaminated sites, brownfield redevelopment, watershed planning, drought planning, water use planning, waste management and waste diversion

Aboriginal and Industry Partnerships working with First Nation, Inuit and Métis communities

Value Engineering & Value Analysis: we facilitate project teams to optimize a project by understanding functions, objectives, costs and social, cultural and environmental considerations.