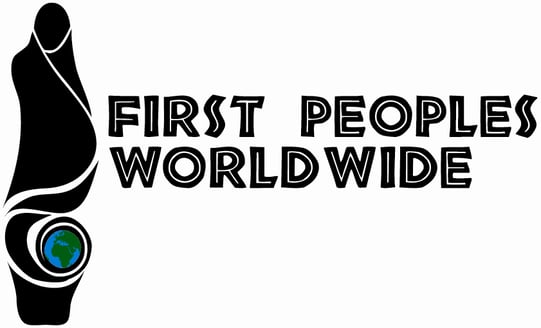 What is the 'Self-Governance and Free, Prior and Informed Consent (FPIC) Fund about?
The purpose of this fund is to create or strengthen existing dialogue between Indigenous communities and corporations with respect to Indigenous rights and resources. For more information on FPIC First Peoples provides the "Indigenous Peoples Guidebook on FPIC and Corporation Standards." Which can be found HERE
First Peoples Worldwide seeks to fund:
Self-governance projects: Examples include traditional and contemporary governing structures, election codes, policy formulation, communications and transparency, participation and inclusive representation.
FPIC Projects: Examples include formulating and implementing FPIC policies, shareholder advocacy, corporate engagement, technical capacity, negotiations and community organizing.
Grants will range from $5,000 to $10,000 with an average of $7,000 for a project covering 12 months. Communities with corporate operations on their lands will be given priority for FPIC projects.
What Projects are eligible for funding?
To qualify, your project must…
be an Indigenous-led and community-based organization;
have an organizational bank account or a fiscal sponsor.
How to Apply
Annual funding cycle is January 1st to October 31st. Send your paper or video applications to:
Grants Coordinator
First Peoples Worldwide
877 Leeland Road,
Fredericksburg, VA 22405
USA
Application forms and guidelines are available online at Application forms and guidelines are available online at http://www.firstpeoples.org/grants/apply-for-a-grant
Need help with your application or project design? Let's collaborate!
Shared Value Solutions Ltd. works with Indigenous nations across Canada, and regularly supports clients in successfully applying for funding opportunities and enhancing environmental capacity.
If your community is interested in participating in the Self-Governance and Free, Prior and Informed Consent (FPIC) Fund program and wants assistance you can contact Rachel or Joy at SVS: 226-706-8888 or info@sharedvaluesolutions.com
About Us - Shared Value Solutions Ltd.:
Businesses and organizations are made up of people. So are communities. Imagine a world where people in industry and government, and people from towns of all sizes, get together to make amazing things happen – things they couldn't have dreamed up alone. A world where people from corporations get together with people in government or NGOs to explore innovative ways to do business while enhancing the natural and social environment. Join us in Creating Shared Value!
At Shared Value Solutions, we speak your language. And we know that the impossible is possible – with the right people in the circle.
We are an Ontario B Corp and we bring the best engineering, design, environment, architecture and other technical discipline expertise to address your challenges and opportunities:
Strategic Environmental Assessment guidance, coordination and support
Collaborative land and resource use planning and management- process design and delivery
Traditional Ecological Knowledge Studies & Traditional Knowledge Studies
Traditional Land Use Studies (TLUS)/ Traditional Land Use and Occupancy Mapping
Design and delivery of programs promoting/supporting positive behaviour change- environmental stewardship, community-based social marketing, health/environmental health promotion, Aboriginal community energy plan initiatives
Contributing human environment considerations to technical assessments and management plans in sectors such as water resources, remediation, land use, mining, oil & gas, linear corridor development, forestry, renewable energy, nuclear waste, contaminated sites, brownfield redevelopment, watershed planning, drought planning, water use planning, waste management and waste diversion
Aboriginal and Industry Partnerships working with First Nation, Inuit and Métis communities
Value Engineering & Value Analysis: we facilitate project teams to optimize a project by understanding functions, objectives, costs and social, cultural and environmental considerations.