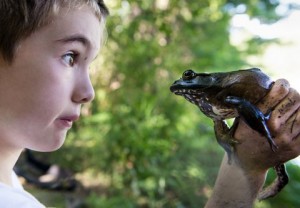 Announcing the Canadian Natural Capital Leaders Platform
Emerging from some exciting conversations with colleagues in the environment & consulting world, we are pleased to announce the creation of the Canadian Natural Capital Leaders Platform. This Platform is being initiated by consultants from Shared Value Solutions Ltd. and colleagues in the Canadian natural sciences consulting world. The aim is to further dialogue among responsible company and community leaders, researchers & consultants in Canada who are taking action to review, value, redesign strategies, set targets and report on natural capital use to reflect the external costs incurred in product lifecycles onto balance sheets and to communicate these to society.
The Platform begins with a LinkedIn Group and will move toward supporting workshops, presentations, conferences and similar events. The LinkedIn Group will serve as a hub to connect interested participants and generate opportunities for face-to-face discussion. This is an emerging and open Platform designed to share information and research, and stimulate dialogue in the Canadian context. Active participants will determine its future course and direction.
Participants share an interest in following the work of the Natural Capital Leaders Platform convened by the University of Cambridge Programme for Sustainability Leadership and following the activities, knowledge sharing and events associated with the A.D. Latornell Conservation Symposium, a premiere Canadian event that convenes practitioners, policy makers, non-governmental organizations, academic researchers and businesses to network and discuss the challenges and opportunities in Ontario's conservation field.
Like the Cambridge Platform, participants in the Canadian Natural Capital Leaders Platform are working to:
Identify impact and reliance on key ecosystem services such as climate stability, soil health, fresh water and biodiversity;

Place a financial value on these services that reflects their true cost to society (in lieu of effective pricing signals from policy and regulatory frameworks);

Manage demands on these services thoughtfully like other forms of asset, moving from a culture of doing less harm to the natural world to contributing positively to its renewal; and unique to the Canadian Platform,

Integrate traditional science-based approaches with indigenous knowledge approaches.
If you are interested in being part of the Canadian Natural Capital Leaders Platform, please join the Canadian Natural Capital Leaders Platform Group on LinkedIn!
You can follow the Canadian Natural Capital Leaders Platform on Twitter too: @NaturalCaplitalC