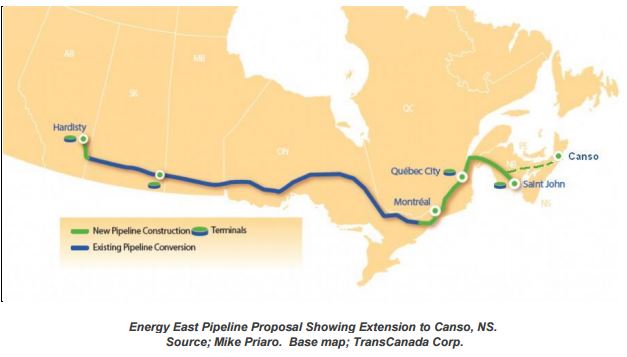 ---
By Don Richardson, Managing Partner, Shared Value Solutions Ltd.
INTRODUCTION:
I was taken by surprise by the announcement that Nova Scotia's Strait of Canso Superport should be an ultimate destination for the Energy East pipeline. That's the recommendation of a new Senate Committee report released on December 7th, 2016. The report also highlights the Indigenous partnering, including benefit sharing and equity stakes, that the Senate Committee says are critical for any Canadian oil transportation strategy.
At Shared Value Solutions we provide environmental and regulatory consulting support for several First Nation clients across New Brunswick, Prince Edward Island and Nova Scotia. This new report from the Senate Committee on Transport and Communications has big implications for our clients, and will lead to important community decisions. And it is part of a constantly changing and complex political story that is Energy East.
Part of my job, which I couldn't do without my terrific colleagues, is to support Indigenous leaders and their communities, in getting the facts, conducting independent due diligence including land use and Indigenous knowledge studies, and making informed community decisions.
The Senate report, is largely supportive of Canadian oil and gas energy production policies and should be read with that understanding. It is titled Pipelines for Oil: Protecting our economy, respecting our environment and makes 6 key points about a proposal to direct the Energy East oil pipeline to a new port in Nova Scotia. Let's see what this means...