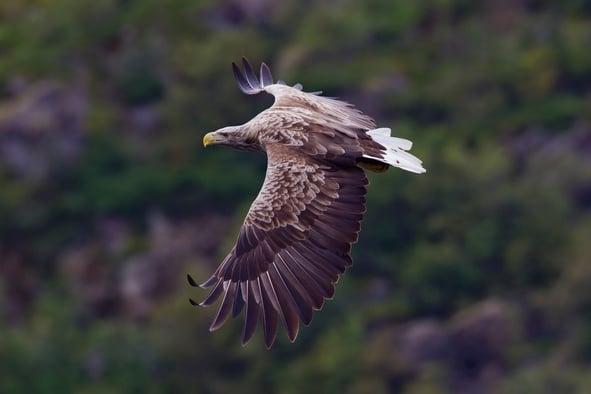 We've always got our eyes open for shifts in policy and legislation, and the initiatives and funding opportunities that result from them. "Eagle Eye" posts will keep you in the loop on changes we're seeing unfold across Canada and what they mean for Indigenous communities.
The last funding application period for Indigenous communities in Ontario to apply for the Lands and Economic Development Services Program (LEDSP) is here!
Funding applications are being accepted from October 3RD to October 31st.
Indigenous and Northern Affairs Canada
Deadline: October 31st, 2016
What is the Lands and Economic Development Services Program?
The Lands and Economic Development Services Program (LEDSP) helps Indigenous communities build and manage a solid land base for economic development activities.
There are two LEDSP streams totaling $1.6 million for the Ontario 2016-2017 regional budget:
CORE – formula-based core funding; and
TARGETED – proposal based funding for initiatives
Eligible Applicants:
First Nation communities and their governments, including Tribal Councils
Other persons performing delegated land management functions under Sections 53 and/or 60 of the Indian Act on behalf of First Nations
Organizations and associations controlled by Aboriginal people except for those with charitable or religious purposes
Non-Aboriginal organizations and associations, except for those with charitable or religious purposes
What type of projects are eligible?
Initiatives that enhance environmental planning, awareness and support efforts towards pollution prevention in communities
Initiatives that support environmental management best practices with land and community assets
Initiatives to improve environmental regulatory compliance
Examples of Previous LEDSP-supported Projects:
Northern Ontario First Nations Environment Conference
Recycling program promotion & implementation
Waste management program
Landfill operator training course
Removal of waste oil from four remote communities via winter road for disposal at licensed facility
Workshops on fuel contamination and proper remediation procedure
Development of guidance manual on small fuel tank systems
De-pollution & removal of derelict vehicles from community via winter road
Priorities for funding 2016-17 projects include:
Projects related to planning: land use plans, comprehensive community plans, waste management plans, recycling implementation plans, economic development plans.
Projects linked to an economic activity.
Projects with maximized leveraging from other sources.
Applicants who have not previously accessed LEDSP/CORP funding before.
Environmental / land management / economic development.
Geographic distribution of resources across Ontario.
How We Can Help
Given the short time period to develop and submit applications for LEDSP we're reaching out to alert our clients - Indigenous nations and organizations working with Indigenous nations – about this funding opportunity to support lands and economic development related projects and capacity initiatives . If you are not already a client, but are interested in developing an application, Shared Value Solutions can:
Assist your community with understanding how this fund could best benefit your community
Provide assistance with the application process
If appropriate, assist with the implementation of the project
We work with Indigenous nations across Canada, and regularly support clients in successfully applying for funding opportunities that help protect environmental integrity and support community economic development objectives.
If your community is interested in this fund and wants assistance please contact Frances Dietrich-O'Connor or Rachel Speiran: 226-706-8888 or info@sharedvaluesolutions.com
---
To stay up to date on future funding opportunities and receive updates from our team, sign up for our Eagle Eye newsletter.
---
Businesses and organizations are made up of people. So are communities. Imagine a world where people in industry and government, and people from towns of all sizes, get together to make amazing things happen – things they couldn't have dreamed up alone. A world where people from corporations get together with people in government or NGOs to explore innovative ways to do business while enhancing the natural and social environment.
At Shared Value Solutions, we speak your language. And we know that the impossible is possible – with the right people in the circle.
We are an Ontario B Corp and we bring the best engineering, design, environment, architecture and other technical discipline expertise to address your challenges and opportunities:
Oral History, Indigenous Knowledge, Land Use and Occupancy Studies

Strategic Regulatory and Environmental Assessment Process Support

Multimedia Storytelling and Creative Engagement

Community Planning and Development

Indigenous Private Sector Business Partnerships
Shared Value Solutions ® is a trademark registered by Shared Value Solutions Ltd.