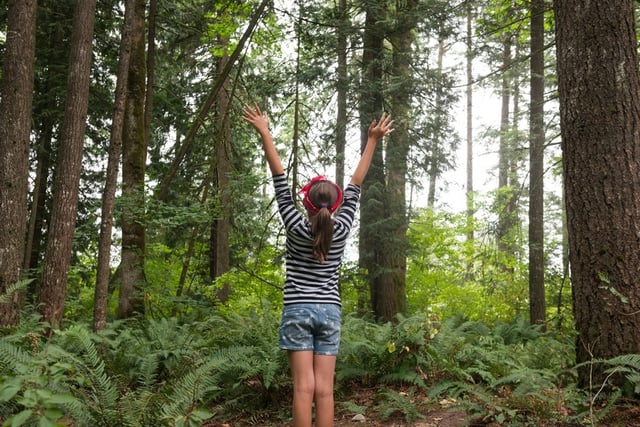 We've always got our eyes open for shifts in policy and legislation, and the initiatives and Indigenous participation funding opportunities that result from them. "Eagle Eye" posts will keep you in the loop on changes we're seeing unfold across Canada and what they mean for Indigenous communities.
Eagle Eye - August 2016 Special Supplement
In this Special Supplement: Indigenous Participant Funding in Federal Government reviews of Environmental Assessment Processes and National Energy Board Modernization activities. Up to $233,000 is available for individual Indigenous Groups. The federal government's decisions on reforming environmental assessments and modernizing the National Energy Board will impact Indigenous groups across Canada, for many years, if not decades.
UPDATE - August 15, 2016 - The Panel members for the EA Review announced - details below
For more information on what this review process is all about, and its history rooted in Idle-No-More, see our post on Fish, Canoes, Pipelines – Un-gutting Canadian Environmental Assessment. See our website for previous Eagle Eye Newsletters and other news of interest. To stay up to date, you can receive our Eagle Eye Newsletter direct to your email inbox:
---
#IdleNoMore 2.0?
The federal government announced the beginning of its review of the federal environmental assessment processes on July 20, 2016 – the day before National Aboriginal Day.
Between August 8, 2016 and September 9, 2016 (DEADLINE), Indigenous communities and groups (e.g. individual First Nations, Métis Councils and organizations, tribal councils, etc.) can submit funding applications for taking part in the review of the federal Environmental Assessment Processes and the National Energy Board Modernization components.
---
For more information on what this review process is all about, and its history rooted in #IdleNoMore, see our post on Fish, Canoes, Pipelines – Un-gutting Canadian Environmental Assessment.
---
What is the Funding For?
You can submit funding applications for eligible activiteis that will take place up to Fall 2017 and will include the review of documents in support of and including the Panel reports that will be tabled in early 2017.
What Does the Federal Government Suggest You Do with the Funding?
In the information available, the government says that the type of activities considered eligible include:
Preparation for and/or participation in meetings of Indigenous community, group or organization members, including virtual network activities and outreach activities, with the aim to gather views, enhance knowledge and strengthen awareness of Indigenous groups, or contribute to one or more components of the review;
Preparation for or participation in meetings with review bodies or government officials in order to contribute to one or more components of the Review;
Preparation of written submissions, and supporting studies, that represent the views of Indigenous organizations, groups, or communities relevant to one or more components of the Review; and,
Review of documents in support of contributing to one or more components of the Review.
Who Can Apply?
The government says that all Indigenous organizations, groups and communities are eligible for funding to participate in each part of the review, including:
an Indigenous group or a collective representing more than one Indigenous group; and,

an incorporated or registered Indigenous non-profit organization, such as band councils, associations, co-operatives and institutions.
To be eligible, you must demonstrate that your participation will add value by meeting at least one of the following criteria:
Have a direct interest in the Review, or any legislation or polices related to the Review;
Have community knowledge or Indigenous traditional knowledge relevant to the Review, or any legislation or policies related to the Review;
Have expert information or knowledge relevant to the Review; or
Have interests in how the outcomes of the Review could potentially have an impact on treaty lands, settlement lands or traditional territories or related claims and rights.
---
If your Indigenous group has interests in environmental assessments and jurisdictional matters or indigenous knowledge in environmental assessments, or if you are grappling with how your own environmental assessments or oversight processes might fit with where the federal government is going, this is an important opportunity!
---
What Should You Do Next?
Grab an Application Form and get started filling it out. If you need help, give us a call at 226-706-8888 or email us at info@sharedvaluesolutions.com - we're happy to assist, no charge. This is important to each and every client we have. We have some valuable ideas to contribute from decades of experience supporting Indigenous communities working to enhance environmental jurisdiction, environmental protection, and make sure that projects allowed in their territories "fit" with community wants and needs, and long term goals and objectives.
If you think you need professional services, we offer expertise in environmental assessment regulatory matters, enviromental technical expertise, and making good use of Indigenous knowledge in enviromental assessments on behalf of Indigenous communities. We can also suggest legal advisors who are familiar with both Indigenous law and federal environmental assessment and National Energy Board regulatory matters.
You can also go direct to the source for further information - there is a "one window" website into the full federal regulatory review process: https://www.canada.ca/en/services/environment/conservation/assessments/environmental-reviews.html
And stand by for further information as funding in support of participation of Indigenous peoples in the Fisheries Act and Navigation Protection Act components of the review will be made available at a later date!
Who is on the EA Review Panel?
Minister of Environment and Climate Change, Catherine McKenna, announced the Expert Panel to undertake the review of federal environmental assessment processes. Johanne Gélinas has been appointed as the Chair of the Expert Panel. Doug Horswill, Rod Northey, and Renée Pelletier have been appointed as members of the Expert Panel. In the near future, a Multi-Interest Advisory Committee with representatives of Indigenous organizations, industry associations and environmental groups, will be established by the Minister to provide advice to the Panel.
We extend our best wishes to panel members Renée Pelletier and Rod Northey with whom some of our staff have had the pleasure of working. Renée Pelletier is managing partner at Olthuis Kleer Townshend LLP, one of Canada's leading Aboriginal rights law firms. Renée is Maliseet and grew up in Nova Scotia. Renée practices Aboriginal rights and environmental law. Rod Northey literally wrote the book on the Canadian Environmental Assessment Act - the 2016 Guide to the Canadian Environmental Assessment Act (LexisNexis). Rod is an environmental lawyer and partner in the Toronto office of Gowling WLG. He is in his 27th year of private practice and certified by the Law Society of Upper Canada as a specialist in environmental law.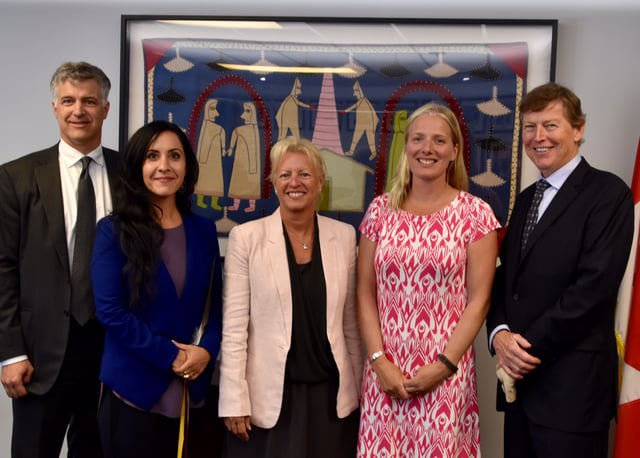 L to R: Rod Northey, Renée Pelletier, Johanne Gélinas (Panel Chair), Hon. Catherine McKenna, Doug Horswill
---
Related posts:
---
Businesses and organizations are made up of people. So are communities. Imagine a world where people in industry and government, and people from towns of all sizes, get together to make amazing things happen – things they couldn't have dreamed up alone. A world where people from corporations get together with people in government or NGOs to explore innovative ways to do business while enhancing the natural and social environment.
At Shared Value Solutions, we speak your language. And we know that the impossible is possible – with the right people in the circle.
We are an Ontario B Corp and we bring the best engineering, design, environment, architecture and other technical discipline expertise to address your challenges and opportunities:
Oral History, Traditional Knowledge, Land Use and Occupancy Studies

Strategic Regulatory and Environmental Assessment Process Support

Multimedia Storytelling

Community Consultation and Engagement

Indigenous Private Sector Business Partnerships
Shared Value Solutions ® is a trademark registered by Shared Value Solutions Ltd.