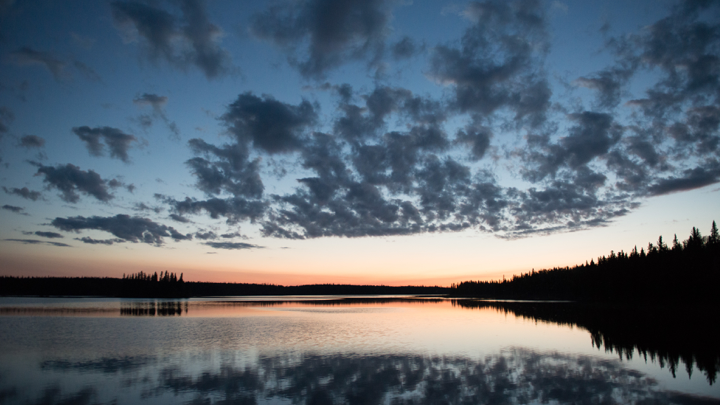 If your community is looking to follow this lands management pathway you may be wondering what funding is available to carry out the processes for managing your reserve lands and ultimately asserting jurisdiction and autonomy over your community's lands.
Previously we covered the basics on what is a land code community and have given an introduction to our approaches to environmental management planning – one of a number of tools available to communities for managing reserve lands under the First Nations Land Management Act (FNLMA).
This blog is post #3 in our series about the First Nations Land Management Act and Land Code Communities. The other posts in the series can be found at:
Here at SVS we've often got our eye on the latest funding opportunities and wanted to share some of the great funding opportunities available to Land Code Communities.
According to this primer from the Government of Canada on the First Nations Land Management Regime there are two main funding streams available to First Nations under the FNLMA, namely:
Developmental Funding dedicated to assisting communities with the approvals process, developing the land code, and negotiating an individual agreement.
Operational Funding dedicated to activities that operationalize the land code and agreement. This funding is determined through a formula set out in the individual agreement.
The First Nations Land Management Readiness Guide: A Guide for First Nations Interested in the First Nations Land Management Regime indicated the following regarding the developmental and operational funding phases:
Developmental Phase (Phase 1)
$150,000 funding over the course of 2 years ($75,000 / year) to complete the steps of the developmental phase
If a First Nations takes longer than 2 years to complete this phase no additional funds are awarded
This funded is intended to provide communities with funding to complete the steps identified this Implementation Document – namely developing a land code, reaching an individual agreement with INAC, and holding a community ratification vote.
This funding is provided by Indigenous and Northern Affairs Canada (INAC)
Operational Phase (Phase 2)
Once a community begins operating under a land code 34 sections of the Indian Act related to land no longer apply
The operational phase of funding is dedicated to activities that allow a First Nation to manage lands and to make, administer and enforce its laws under a land code.
The funding arrangement in an operational phase will have a maximum term of five years and will include provisions for its amendment and re-negotiation; the re-negotiation of the agreement will happen with the Lands Advisory Board of INAC.
A First Nation will have 1-year from the date the land code takes effect to enact the rules and procedures that operationalize the land code.
There are currently 3 tiers of funding for First Nations under the operational phase. The tier a First Nation falls under depends upon a funding formula developed as part of your negotiated agreement and a major consideration is the historical average of funding granted for lands and resource management related activities. The tiers are as follows:
Tier 1 have a historic funding level of up to $200,000/ year and will be provided funding of $204,536 each year for 4 years
Tier 2 have a historic funding level of $200,001 - $300,000 / year and will be provided funding of $251,636 each year for 4 years
Tier 3 2 have a historic funding level of $300,001 and above / year and will be provided funding of $317,386 each year for 4 years
Lands and Economic Development Services Program (LEDSP)
In addition to the above funding streams there is also the Lands and Economic Development Services Program (LEDSP) funded through INAC that Land Code Communities are eligible for. The program accepts applications on an annual basis that are focused on initiatives that:
Strengthen land and environmental management, and economic development as a key function of a strong local government;
Support Indigenous participation in major resource development initiatives;
Support First Nations Land Management Regime readiness, or strategic economic development and associated land use planning;
Promote on-reserve environmental management and pollution prevention, with an emphasis on waste management;
Support additions to reserves, designations and surveys that support economic development
As part of LEDSP there are a number of funding streams including a stream dedicated to First Nations land and environmental management via the First Nations Land Management Act Regime.
This funding stream of LEDSP is dedicated to funding activities that support communities in driving forward land code activities such as the development of land use plans, environmental management plans, comprehensive community plans, waste management plans, economic development plans, and recycling implementation plans.
LEDSP can cover up to 100% of project costs and multi-year funding agreements are possible. Funding is released on an annual basis and in the 2016-2017 year a total of $1.6 million was allocated to LEDSP.
Applications to LEDSP are typically due at the end of January each year.
Interested in learning more?
Our team of registered professional planners, environment, human health, and community development specialists have got your back and are always happy to help. Feel free to contact us at info@sharedvaluesolutions.com or 226-706-8888 if you have any questions or are looking for support to make your community's land code dreams a reality!
Shared Value Solutions (SVS) has an unshakable commitment to a land where all peoples can reach their full potential, share prosperity, and uphold their rights. We believe all of this begins and ends with healthy lands and waters.
SVS is a small, rapidly growing 27-person environmental and community development consulting firm located in Guelph, Ontario, Canada, that works primarily for and with Indigenous clients.
We assist Indigenous and non-Indigenous communities and private sector companies in coming together to create shared value for all parties involved. Our values are to "have fun, make money, do good, and do good work".
We are a B Corp and we bring the best engineering, design, environment, architecture and other technical discipline expertise to address your challenges and opportunities:
Strategic Environmental Assessment guidance, coordination and support
Collaborative land and resource use planning and management- process design and delivery
Design and delivery of programs promoting/supporting positive behaviour change- environmental stewardship, community-based social marketing, health/environmental health promotion
Contributing human environment considerations to technical assessments and management plans in sectors such as water resources, remediation, land use, mining, oil & gas, linear corridor development, forestry, renewable energy, nuclear waste, contaminated sites, brownfield redevelopment, watershed planning, drought planning, water use planning, waste management and waste diversion