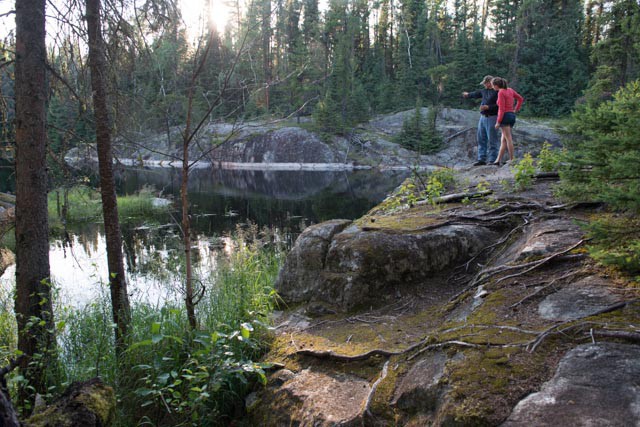 Applications for Environment Canada's EcoAction Community Funding Program are due November 1st - Don't miss out on this opportunity to access funds for your community's project! Funding is available up to a maximum of $100,000 per project.
What kind of projects are funded?
Projects that will protect, rehabilitate or enhance the natural environment, and build the capacity of communities to sustain these activities into the future.
Projects that will lead to positive, measurable results through environmental and community capacity building performance indicators.

Who is eligible to receive funding through the EcoAction Community Funding Program?
Non-profit groups and organizations such as:
Aboriginal organizations;
environmental groups;
community groups;
youth and seniors groups;
community-based associations; and
service clubs.
For more information and to apply for the funding program go to: http://www.ec.gc.ca/ecoaction/
Need support with your application or project design?
Shared Value Solutions works with Indigenous nations and community organizations across Canada, and regularly supports clients in successfully applying for funding opportunities and enhancing environmental and community capacity.
If your community is interested in participating in the EcoAction Community Funding Program and wants assistance you can contact us today: 226-706-8888 or info@sharedvaluesolutions.com
About Us - Shared Value Solutions Ltd.:
Businesses and organizations are made up of people. So are communities. Imagine a world where people in industry and government, and people from towns of all sizes, get together to make amazing things happen – things they couldn't have dreamed up alone. A world where people from corporations get together with people in government or NGOs to explore innovative ways to do business while enhancing the natural and social environment. Join us in Creating Shared Value!
At Shared Value Solutions, we speak your language. And we know that the impossible is possible – with the right people in the circle.
We are an Ontario B Corp and we bring the best engineering, design, environment, architecture and other technical discipline expertise to address your challenges and opportunities:
Strategic Environmental Assessment guidance, coordination and support

Collaborative land and resource use planning and management- process design and delivery

Traditional Ecological Knowledge Studies & Traditional Knowledge Studies

Traditional Land Use Studies (TLUS)/ Traditional Land Use and Occupancy Mapping

Design and delivery of programs promoting/supporting positive behaviour change- environmental stewardship, community-based social marketing, health/environmental health promotion, Aboriginal community energy plan initiatives

Contributing human environment considerations to technical assessments and management plans in sectors such as water resources, remediation, land use, mining, oil & gas, linear corridor development, forestry, renewable energy, nuclear waste, contaminated sites, brownfield redevelopment, watershed planning, drought planning, water use planning, waste management and waste diversion

Aboriginal and Industry Partnerships working with First Nation, Inuit and Métis communities

Value Engineering & Value Analysis: we facilitate project teams to optimize a project by understanding functions, objectives, costs and social, cultural and environmental considerations.