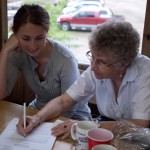 Shared Value Solutions Ltd. is looking to expand our network of skilled research associates. If you have experience with Traditional Knowledge and land use studies, GIS / mapping, or social research in general and are available for short term contract positions, we'd love to hear from you. Resumes can be forwarded to SVS's Office Manager, at: jocelyn.maurice@sharedvaluesolutions.com.
About Shared Value Solutions Ltd.
SVS is a human environment consulting firm located in Guelph, Ontario, Canada. We are recognized in the field for our high-quality traditional knowledge and land use studies. We assist First Nation and Metis peoples in mapping their use of the land and telling the stories of their traditional and current way-of-life using methodologically sound and visually compelling techniques. If you would like to know more about what we do, or to get more information about our services, please do not hesitate to contact us.