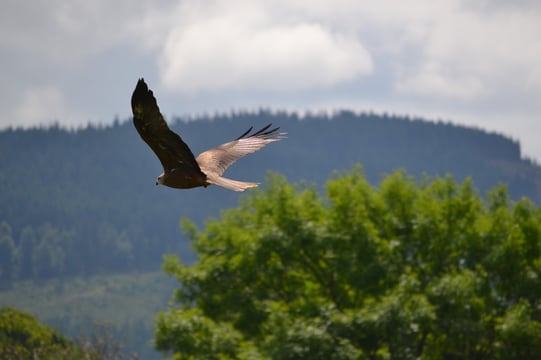 "The Northern Ontario First Nations Environment Conference is a "don't miss"event that is the cornerstone venue for anyone interested in discovering the balance between economic and resource development and protecting First Nations communities, people, lands, and lifestyles," say the conference organizers.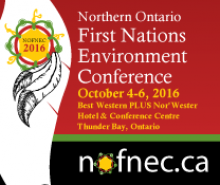 Workshops and speakers will focus on the skills, tools, and policies that apply to environmental protection, management, and planning. You can choose from a multitude of events and also attend the interactive tradeshow to learn new skills, plan for future work, and network.
The overall goal of the conference is to adapt knowledge to empower change - an exciting opportunity for Indigenous communities and environment professionals to share the work they are already doing in this realm and to learn new ways of combining the wisdom passed down through generations with science and technology.
A stop by the SVS tradeshow booth will definitely be worth your while. Leah Culver and Zoë Barrett-Wood will not only be sharing information on some of the work we do - environmental management, land use planning, land use and occupancy studies, environmental assessment, and environmental monitor training – but will also be gathering attendees' perspectives on the balance between environmental protection and economic development. We will have a mini "speakers' corner" set up where you can share stories, thoughts, and ideas about the environment.
If you can't make it, don't despair! We'll be sharing video clips along with our own stories and updates through the
SVS facebook page
and
twitter.
Businesses and organizations are made up of people. So are communities. Imagine a world where people in industry and government, and people from towns of all sizes, get together to make amazing things happen – things they couldn't have dreamed up alone. A world where people from corporations get together with people in government or NGOs to explore innovative ways to do business while enhancing the natural and social environment.
At Shared Value Solutions, we speak your language. And we know that the impossible is possible – with the right people in the circle.
We are an Ontario B Corp and we bring the best engineering, design, environment, architecture and other technical discipline expertise to address your challenges and opportunities:
Oral History, Traditional Knowledge, Land Use and Occupancy Studies

Strategic Regulatory and Environmental Assessment Process Support

Multimedia Storytelling

Community Consultation and Engagement

Indigenous Private Sector Business Partnerships