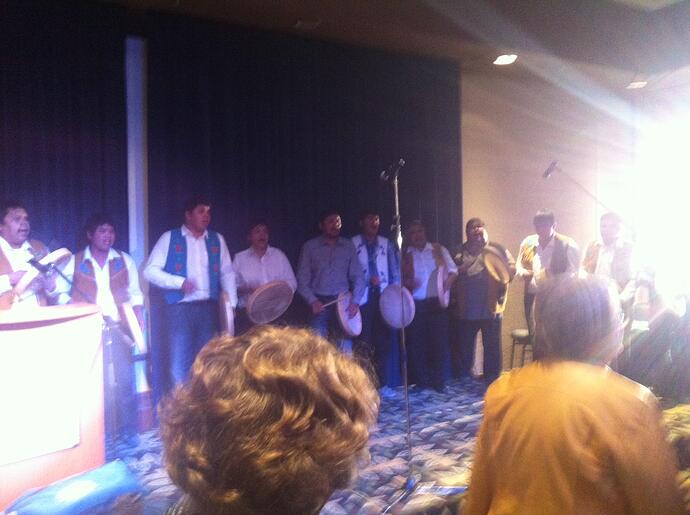 Last month I had the honour of attending the Yata Kati Traditional Knowledge Conference in Yellowknife. If you were there, we were the ones interviewing people on their thoughts about the conference and what traditional knowledge means to them. Stay tuned for a video which brings together clips from these interviews.
There were many insightful speakers at the conference whose work and words had a strong impact on how I view my work. Here are some of my key take-away points:
Dr. Suzanne Stewart spoke about her work on indigenous education and mental health. One of Suzanne's quotes that stuck with me was that, to her, "indigenous knowledge is spiritual. It's about what you learn from having your feet on the ground."
Dr. George Dei spoke about his work in the areas of anti-racism education, indigenous knowledges and anti-colonial thought. George's assertion that "We need to challenge an insistence on a grand narrative about indigeneity" has made me reflect on the work I do. Working with indigenous communities on traditional land use studies (often related to natural resource development), there is an inherent bias in the focus of my work on the importance of the harvesting and land use for the communities we work with. I am aware, however, that I need to take steps to avoid unconsciously perpetuating grand narratives and to recognize and celebrate the myriad "indigeneities" that are present in each of the communities I work in.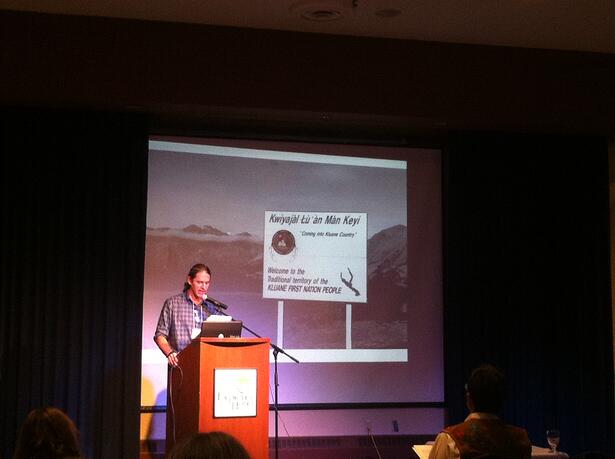 Paul Nadasdy, who studies the negotiation and implementation of indigenous land claim and self-government agreements in the Yukon, spoke about implications of different conceptions of what "land" is and how humans should relate to it. Paul asserts that, while on the surface the negotiation of such agreements is about rights to land and resources, in practice, the negotiations also have important implications for struggles over cultural meanings, symbols, and ways of knowing.
Although many things have stayed with me from the conference, one that continues to resonate the most is a conversation I had after the conference ended. I was sitting in the lobby of the Explorer Hotel when a man sat down across from me and asked if I had attended the conference. I replied that I had and he explained to me that he always feels a loneliness after a conference ends. I realized as he spoke that I felt the same way. Conferences bring together so many like-minded people and build a rich and inspiring community, but the experience is short-lived and at the end I am often left with questions about what the experience can and should mean for my life and work. This leaves me with two final quotes from speakers:
"Ideas have to compel action." - Dr. George Dei
"If we are going to change we need to sit in a place of discomfort." - Dr. Stephanie Irlbacher-Fox
Over the next few months I will continue to grapple with what these calls to action will mean for me. But I would also love to hear from you and any ideas or suggestions you have for turning this learnings into action.
Let's Crowdsource an Indigenous Knowledge(s) Symposium
Even better: what if we were to organize another symposium to keep our conversation going? If we were to host it in southern Ontario – Guelph – would you come? What would you like to see and hear at a follow-up conference on indigenous knowledge(s)? What would you hope to gain or contribute? I'd love to hear your thoughts and ideas. Please share your comments and stay tuned for more information.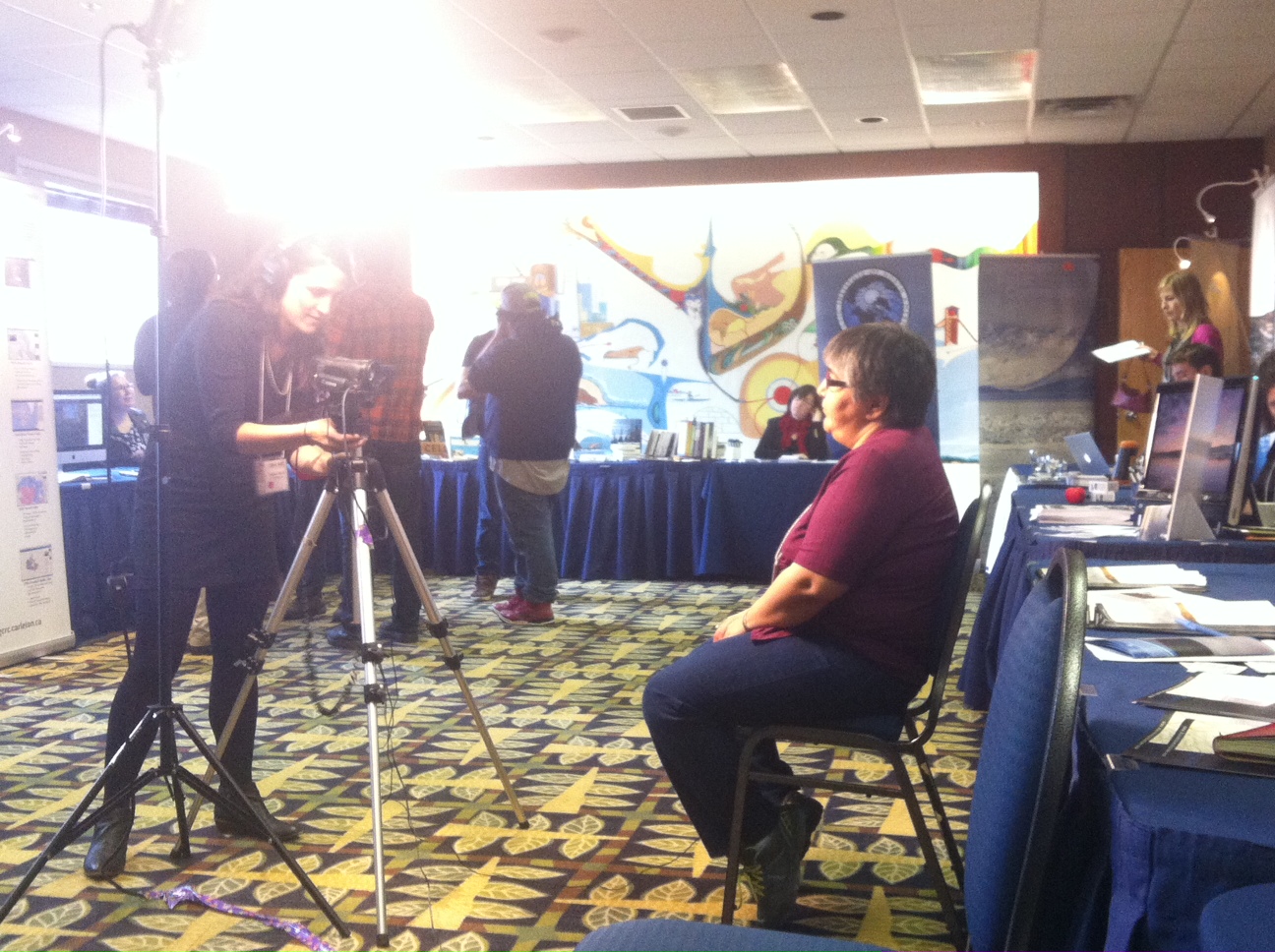 If you're interested in hearing the talks from the Yata Kati Traditional knowledge conference they should be posted here at some point over the next few weeks: http://tedxyellowknife.com/category/talks/
About Shared Value Solutions Ltd.
Shared Value Solutions Ltd. is one of the first 100 B Corporations in Canada. We bring the best environmental peer review, strategic advice, community engagement and traditional knowledge, land use, and socio-economic research expertise to address your challenges and opportunities. Working with leading companies, civil society, Aboriginal communities and government organizations, we drive shared value solutions.