By Don Richardson, Managing Partner, Shared Value Solutions Ltd.
We're considering B Corporation certification for Shared Value Solutions Ltd. We're changing our corporate bylaws to include the recommended B Corporation commitment for Canadian firms, but should we take the time and energ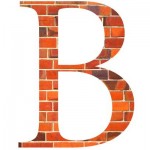 y to certify?
Inc. Magazine calls B Corp certification "the highest standard for socially responsible businesses," and The New York Times says, "B Corp certification provides what is lacking elsewhere: proof" and that "Socially conscious companies have a new yardstick."
Former United States President Bill Clinton spoke about B Corporations and the importance of shared value after his keynote speech at Resource 2012 at Oxford University – now captured on YouTube .
The Economist, quoting Yvon Chouinard, the founder of outdoor clothing firm Patagonia, says that a B Corporation "creates the legal framework for firms like his to remain true to their social goals. To qualify as a B Corp, a firm must have an explicit social or environmental mission, and a legally binding fiduciary responsibility to take into account the interests of workers, the community and the environment as well as its shareholders."
We'd like to hear your thoughts and experiences about B Corporation certification. To BCorp or not to BCorp, that is our question - Please visit at our LinkedIn page and drop us a note with your hear your thoughts and experiences about B Corporation certification.
What's a B Corporation? According to the B Corporation website, "B Corp certification is to sustainable business what LEED certification is to green building or Fair Trade certification is to coffee. B Corps are certified by the non-profit B Lab to meet rigourous standards of social and environmental performance, accountability and transparency. Today, there is a growing community of more than 600 Certified B Corps from 15 countries and 60 industries working together toward 1 unifying goal: redefine success in business."
Then there's the
B Corporation Declaration of Interdependence:
We envision a new sector of the economy which harnesses the power of private enterprise to create public benefit. This sector is comprised of a new type of corporation- the B Corporation – which is purpose-driven, and creates benefit for all stakeholders, not just shareholders.
As members of this emerging sector and as entrepreneurs and investors in B Corporations,
We hold these truths to be self-evident:
That we must be the change we seek in the world.
That all business ought to be conducted as if people and place mattered.
That, through their products, practices, and profits, businesses should aspire to do no harm and benefit all.
To do so, requires that we act with the understanding that we are each dependent upon another and thus responsible for each other and future generations.
To BCrop or not to BCorp - that's our question! Drop by our Blog or LinkedIn site in a few weeks and we'll let you know what we've decided. Your input will help!