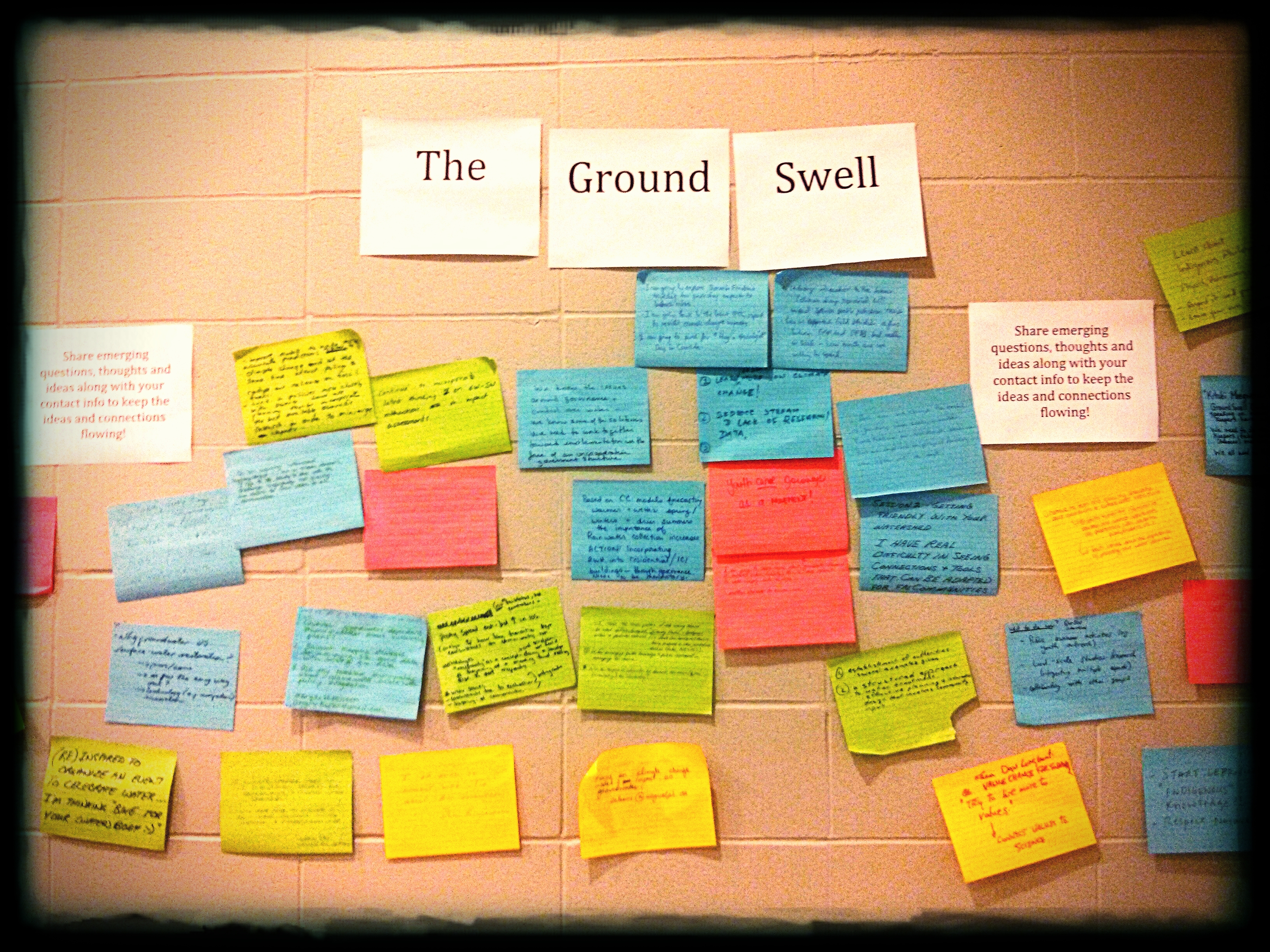 GUELPH, ON- From June 16-18 groundwater experts, accomplished scientists, researchers, practitioners, private sector suppliers, students, policy-makers from all levels of government and representatives from indigenous and rural communities convened at the University of Guelph. The purpose of the convening was to connect, share stories, identify challenges, opportunities, and paths forward with respect o water resource challenges- with a specific focus on groundwater.
The GroundSwell Conference on Groundwater Innovation held its inaugural gathering to dive into conversations, share stories and design solutions to some of our most pressing groundwater solutions. The conference was broken into three content streams, consisted of two days of sessions followed by a tour day of groundwater research sites, storage, distribution and treatment facilities located within the city of Guelph and region of Waterloo.
Day One- Framing the Present State
The delegation kicked off the gathering with a day spent focused on framing the current state of groundwater technological and social innovations. The day was filled with informative and engaging sessions and discussions on topics ranging from monitoring systems to water footprinting to the unveiling of a First Nations Source Water Protection toolkit.
The day was kicked off by a welcoming water ceremony with City of Guelph's mayor, Karen Farbridge and Paul General from the Six Nations of the Grand River. The ceremony was followed by an opportunity for delegates to connect through speed dialogue sharing and was topped off by a panel of speakers who provided framing for the day and the challenges the delegation convened around.
Throughout the day delegates became further acquainted with the complexity oven into water issues but also had the opportunity to learn about exciting current innovations and share the work they are doing or aspire to do.
The day was topped off by a group dialogue facilitated by Waterlution that allowed delegates to tap into the big bold ideas that hd been brewing in their mind throughout the day.
The ideas ranged from asking "how do we make watersheds sexy" to having haunted tours of treatment facilities and canoe journeys to better connect citizens to their water. Other emerging ideas included identifying the urgency for a national level policy discussion on the protection of water to forming an alliance of local breweries who collaborate on source water protection to Indigenous self-governance over environmental and water resource matters.
The momentum from the day was carried through into the evening keynote which brought in an additional 200 people to the gathering and featured presentations from Mark Mattson on Lake Ontario Waterkeeper, Mike Nagy from Wellington Water Watchers and filmmaker and founder of Blue Legacy Group, Alexandra Cousteau.
The presentations were capped by questions that demonstrated an audience engaged and seeking to strengthen their connection to water. It was in this question set that again the themes of cross-sector collaboration, community based decision making, and a need for more coherent and comprehensive national policy dialogue to occur.
The momentum enabled delegates to spring into day 2 with even more enthusiasm, energy, and engagement as discussions around solutions began to take shape.
Day Two- Sharing Stories and Solutions
With the current state of groundwater issues being articulated on day one, the delegates dove into solutions and storytelling for day two. The day was kicked off with some movement and dancing to get attendees energized for the day ahead.
Once energized the delegates dove into sessions that ranged from Indigenous storytelling to identifying emerging contaminants in local water supplies to identifying solutions and challenges for Native and rural communities to bridging the gap between Western science and Indigenous knowledge. The day was capped off by a keynote from Mark Mattson from Lake Ontario Waterkeeper followed by a group sharing and dialogue on the experience of the conference.
The group sharing was a space filled with ideas, energy, passion and vulnerability. Some shared where they hope to go next, some on the lessons they learned and one delegate in particular from Six Nations of the Grand River shared a powerful poem inspired by her work in connecting First Nations youth to the environment.
This inspiration is now being carried forth into communities across Canada through passionate and committed people who were part of the GroundSwell experience.
Day Three- Celebrating Local Solutions
The third day of the conference was all about celebrating local solutions and approaches to groundwater through a tour of research sites, distribution facilities and a local treatment plant.
All together the sites demonstrated the collaborative nature of groundwater resource management and the wealth of knowledge that can exist within a community with respect to groundwater resources. The sites were ultimately a demonstration of what is possible when many stakeholders in a groundwater community collaborate, share knowledge, and work to inform the public on what it means to be a groundwater community.
Now What?
Now that the conference has adjourned and attendees are back in their home communities what's next is up to the attendees. Many connections have been made, ideas generated, stories told, and passions heard. What comes next is all about building lasting connections, continuing to share resources and ideas and put those ideas into action. One thing for certain is that the connections formed have the potential to be both long lasting and drive positive impact in communities across Canada.
Over the conference we saw students, researchers, Abroiginal leaders, and industry professionals come together- each bringing their own knowledge and experience to the table which on of itself was a powerful example of collaborative problem solving and creating shared value in action.
Thank You to the Sponsors for supporting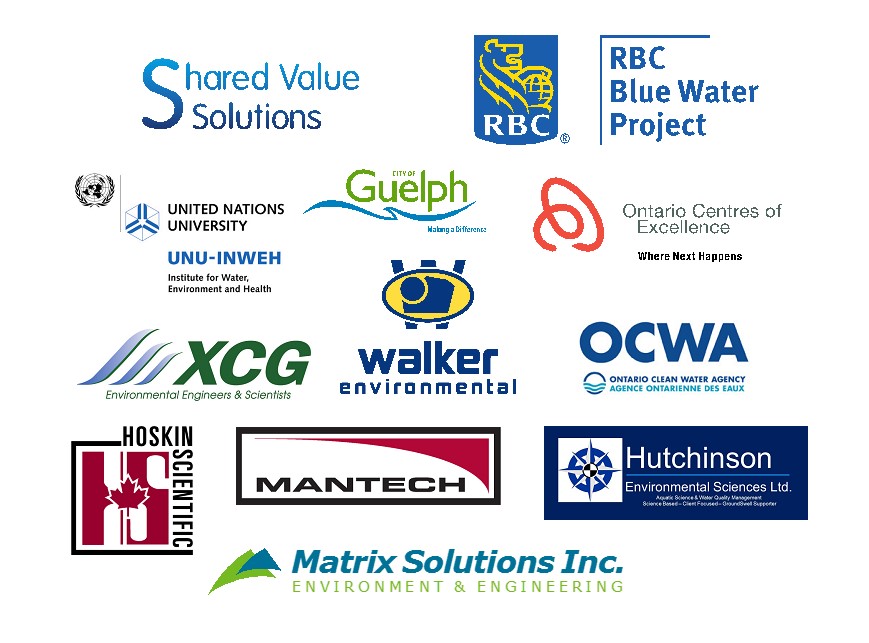 And thank you to the founding partners whose ideas and commitment made the conference a reality

About Shared Value Solutions Ltd.
Shared Value Solutions Ltd. is one of the first 100 B Corporations in Canada, and an affiliate of the Shared Value Initiative, a global community of practice among leading companies, civil society, and government organizations to drive adoption and implementation of shared value strategies. We bring the best environmental peer review, strategic advice, community engagement and traditional knowledge, land use, and socio-economic research expertise to address your challenges and opportunities