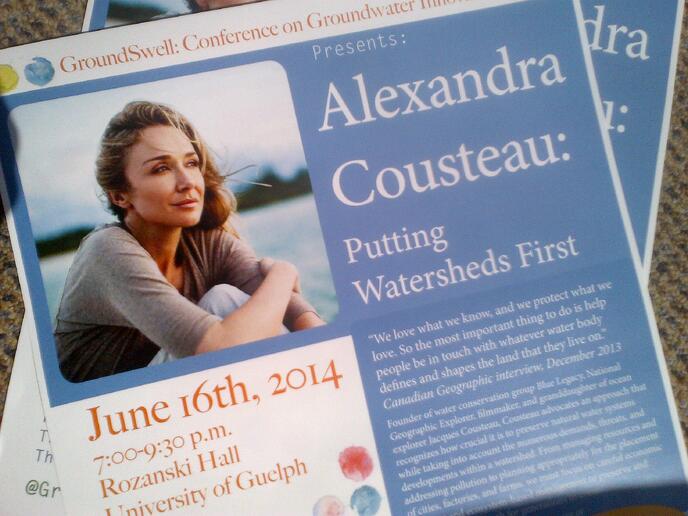 We're inspired. You will be too.
We got together with some #swimdrinkfish fans who have been influenced by the Cousteau family - a family that's earned the right to speak about water. The outcome - a fun, short video about clean water and watersheds, in advance of Alexandra Cousteau's talk at the University of Guelph on "Putting Watersheds First".
Join us on June 16th, 2014. Get inspired about water and your watershed.
7:00 - 9:30 PM, Rozanski Hall, University of Guelph.
Tickets are $20 for adults, $10 for under 18.
Mark Mattson from Lake Ontario Waterkeeper and Mike Nagy of Wellington Water Watchers will provide opening remarks and situate us in the context of local watersheds.
If you're really inspired, join the full GroundSwell: Conference on Groundwater Innovation, June 16 & 17th at the University of Guelph, with optional study tours on June 18th. More info: http://groundswellconference.com/
The conference features a tradeshow, presentations and workshops, featuring:
Thanks to Teeny Tiny Films for producing this video with us. Find out more about them at teenytinyfilms.com and follow them on Twitter - @TeenyTinyFilmCA or Facebook - https://www.facebook.com/TeenyTinyFilms