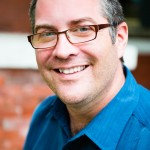 Please join us in welcoming Paul Graham to Shared Value Solutions Ltd.!
Paul Graham is a management consultant who develops business models, business plans, sales strategies and community economic development plans, and helps launch new business initiatives. He is known for client relationships involving clear communication, mutual understanding, exchanges of traditional knowledge, alternative and creative solutions, fairness, and good-faith negotiations. He works to achieve shared objectives between corporations and communities. Paul has advised on business development initiatives for a variety of Fortune 500 companies and a variety of communities in North America and Europe (UK, France, Germany, Netherlands, Italy). He has also worked in developing country contexts on CIDA, Industry Canada, and World Bank international development teams in Thailand, Haiti, Bangladesh, Egypt, South Africa, and Europe.
Paul is working with several of our First Nation clients on new business initiatives and economic development strategies. He is also working on an agri-business bioenergy research and development initiative for a key private sector client.
Contact Paul - Email: paul.graham@sharedvaluesolutions.com Phone: 226-706-8888 x 110