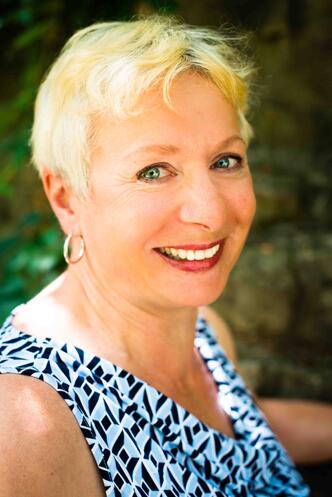 Please help us welcome Heidi Klein to Shared Value Solutions. Heidi is a Canadian expert in "Strategic and Socio-economic Environmental Assessment" with over 25 years experience in resource extraction projects working for public, private and Aboriginal clients. Heidi has worked developing environmental management approaches within some of the most significant mining and oil & gas regions in Canada. She has developed unique approaches to regional socio-economic cumulative effects assessment and used facilitation/mediation skills to bear in multi-party decision-making situations. She is skilled at integrating Aboriginal and local knowledge into environmental project reviews and environmental management processes. Heidi will be partly based out of Guelph and partly out of Vancouver. Heidi's experience includes:
Designing and implementing the initial Mackenzie Valley Environmental Impact Review Board environmental assessment process and Board operational policies while maintaining Board relations with Indian and Northern Affairs Canada and other key government agencies.
Assistant Deputy Minister and Commissioner of Environmental Assessment for the Saskatchewan Department of Environment, responsible for environmental assessment, land management including land use planning and aboriginal affairs. Heidi directed changes in the environmental assessment process, oversaw work related to land use plans and land management decisions, and acted as senior liaison with First Nations and Métis in Saskatchewan in environment related matters.
Overseeing the integration and implementation of Inuit & community engagement and government regulatory relations with respect to the proposed zinc-copper Izok Corridor mining project in Nunavut, including overseeing socio-economic impact assessment and traditional knowledge teams.
Senior technical advisor to various public and private sector clients in legislation and policy development, environmental program implementation and evaluation, aboriginal engagement, regulatory processes and natural resource development.
Extensive experience providing advice, assistance and training with aboriginal groups regarding environmental assessment processes, the integration of traditional knowledge into environmental assessment documents, and the identification and mitigation of project-specific impacts.
Becoming a specialist in Alternative Dispute Resolution and Third Party Mediation.
Selected Publications
Grand Council of the Crees, 2011: Report on harmonization of land claim environmental assessment process with the provincial and federal environmental assessment processes.
High Lake (base metal mine) Project, Nunavut, 2006: Traditional knowledge and socio-economic impact assessment chapters.
Indian and Northern Affairs Canada, NWT, 2006: Trout Lake Protected Areas Strategy Ecological Assessment. Project manager and co-author.
Indian and Northern Affairs Canada, Nunavut, 2004: Environmental assessment training and training manual.
Indian and Northern Affairs Canada, Ottawa, 2006: Development of a Decision Support Tool for Resource Management in support of a Strategic Environmental Assessment for the Canadian Beaufort Sea. Project manager and co-author.
Inuvialuit boards and regulators workshop and report on regulatory and environmental assessment collaboration and efficiency, NWT. 2006
Mackenzie Valley Environmental Impact Review Board, 2002: Issues and Recommendations for Social and Economic Impact Assessment in the Mackenzie