By Nichole Fraser MacDonald, M.Sc., Shared Value Solutions with edits by Laura Taylor, Shared Value Solutions
Making Money and Doing Good
can

go Hand-in-Hand

Is it just me, or does there seem to be a directly proportional relationship between how well a company does financially and how evil people think they are? Maybe it's because we so often see the Big Bad Corporation crushing the Little Guy (who we all have a soft spot for) in movies and other popular culture.

The desire to combat the Big Bad Corporation stigma, the push from industry and investors, and the pursuit of a social license to operate has driven many companies to invest in social, environmental and economic programs – also commonly known as Corporate Social Responsibility (CSR) programs. All of those reasons to "do good" are fair, but they could be more strategic.

Creating Shared Value (CSV) goes a step beyond CSR. It's where a company's business performance intersects with its social investments. When a company decides to invest in social, environmental or economic initiatives, it can do so in a way that also makes good business sense; in other words, creating shared value for society and the company at the same time.

Wondering how to go about creating shared value? You need a strategy.
7 Critical Steps for a successful CSV strategy
1. Pick an Issue – can you see a social, environmental or economic issue that needs to be addressed?
2. Identify Business Activities – what relevant business activities can you undertake to help address the issue? This could include[i]:
Reconceiving products and markets – environmental, social or economic benefits realized from a company's products or services
Redefining productivity in the value chain – environmental improvements, better resource use, investment in employees, supplier capabilities
Enabling cluster development – community investments and strengthening local suppliers, institutions and infrastructure in ways that enhance business productivity
3. Plan Your Resources - what inputs (costs, staff, time, infrastructure, other resources) are needed to implement the changes?
4. Identify Desired Outcomes - be intentional about the desired business and social benefits you hope to achieve
5. Implement the CSV Strategy - implement the changes
6. Monitor and Measure Shared Value – build in a robust evaluation strategy to understand your return on investment and the benefits relative to your costs
7. Continue to Adjust the CSV Strategy as Needed - adjust business and social activities accordingly to ensure they are carried out as efficiently and effectively as possible
So can Creating Shared Value initiatives help combat the Big Bad Corporation stigma?
Maybe to some degree.
Likely, there will always be people who think that making a buck is a bad thing. But being up front about investing in social issues because they make good business sense (as opposed to doing it for a PR stunt) is definitely a good start to making your company a whole lot more "real". And the only thing we cheer for in the movies almost as much as the Little Guy is people who are "real".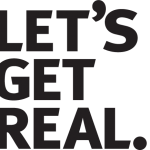 ---
[i] Measuring Shared Value. Michael E. Porter, Greg Hills, Marc Pfitzer, Sonja Patscheke, and Elizabeth Hawkins
About Shared Value Solutions Ltd.
Shared Value Solutions Ltd. is one of the first 100 B Corporations in Canada. We bring the best environmental peer review, strategic advice, community engagement and traditional knowledge, land use, and socio-economic research expertise to address your challenges and opportunities. Working with leading companies, civil society, Aboriginal communities and government organizations, we drive shared value solutions.