Shared Value Solutions' (SVS) is accepting applications for our annual 8-month paid Indigenous Internship for an Indigenous Canadian who is a graduate of a college, university or ECO Canada BEAHR program with an environmental or social science focus.
This opportunity is for you!
This is a paid Indigenous internship opportunity where you can achieve your objectives around:
Career Development - build your employment experience, skills, and networks in the environmental sector
Experience with Lands and Resources Issues - build capacity within Indigenous nations to address the complex environmental issues that they face, including the Duty to Consult and Accommodate, land use planning, and the potential impacts of development projects
SVS's goal is to support interns in continuing to build their capacity to be able to lead their communities and take part in nation-building in to the future.
Interns will work from SVS's office in Guelph, Ontario, Canada for 5 months and then return to their home community to work for the remaining 3 months of the paid placement period.
How it works
The Intern will work from SVS's Guelph, Ontario office for the first 5 months and will work in their host community (e.g. for the Lands and Resources department, Economic Development department, Consultation department, or similar) or another Indigenous organization (e.g. Tribal Council) for the next 3 months. The full 8-month salary will be covered by SVS.

Depending on the interests of the individual and the projects at the time, the work could involve: land use planning; mapping / GIS; oral history interviewing; environmental assessment technical review and impact assessment support; qualitative and quantitative data analysis; Internet research; historic and document reviews; report writing; economic development support; meeting attendance; strategic planning; facilitation; assisting in providing training; proposal, work plan and budget preparation; project coordination; marketing and communications; filmmaking; graphics; or other. Personal goals will be set with the intern at the beginning of their internship

Interns must communicate on their activities and learning at least once per month to their host community mentor throughout the first 5 months and are requested to continue communicating on their activities and learning to SVS throughout the next 3 months.

Interns will set goals, be mentored and have opportunities to attend workshops, conferences, training and receive career coaching throughout the 8-month period.

Interns and their host community mentors will be supported in seeking funding opportunities and models to continue the position past the 8-month internship period if of interest.
How to Apply
Applications will be accepted until April 7, 2017.
Check out the full job posting here for more details.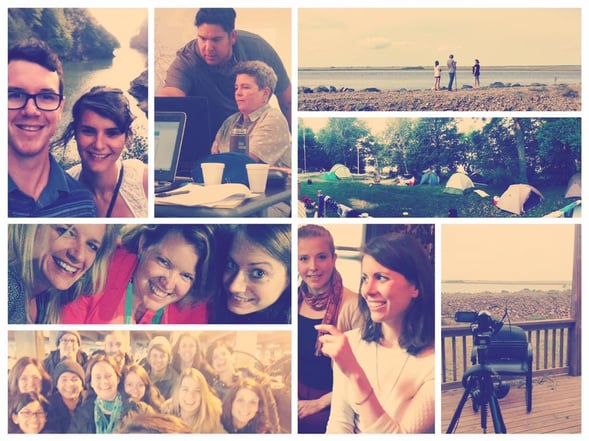 We have an unshakable commitment to a land where all peoples can reach their full potential, share prosperity, and uphold their rights. All of this begins and ends with healthy lands and waters. In the spirit of collaboration, respect and friendship, we work alongside visionary leaders and their communities to fulfill these commitments.
SVS is a consulting firm whose core business is in regulatory and Environmental Assessment support and strategy; land use and occupancy (aka "traditional knowledge") and archaeology studies; Indigenous and private sector business partnerships; and community consultation and engagement. SVS offers BEAHR certified training in Environmental Site Assessment, Environmental Monitoring, and Land Use Planning, but for the most part this job will be desk based.
Our mission is to "have fun, make money, do good, and do good work".
We are a B Corp and we bring the best engineering, design, environment, architecture and other technical discipline expertise to address your challenges and opportunities:
Strategic Environmental Assessment guidance, coordination and support

Collaborative land and resource use planning and management- process design and delivery

Traditional Ecological Knowledge Studies & Traditional Knowledge Studies

Traditional Land Use Studies (TLUS)/ Traditional Land Use and Occupancy Mapping

Design and delivery of programs promoting/supporting positive behaviour change- environmental stewardship, community-based social marketing, health/environmental health promotion, Indigenous community energy plan initiatives

Contributing human environment considerations to collaborative technical assessments and management plans in sectors such as water resources, climate change, remediation, land use, mining, oil & gas, linear corridor development, forestry, renewable energy, nuclear waste, contaminated sites, brownfield redevelopment, watershed planning, drought planning, water use planning, waste management and waste diversion

Indigenous and Industry Partnerships working with First Nation, Inuit and Métis communities

Value Engineering & Value Analysis: we facilitate project teams to optimize a project by understanding functions, objectives, costs and social, cultural and environmental considerations.
To receive updates like this directly to your inbox, sign up for our newsletter!