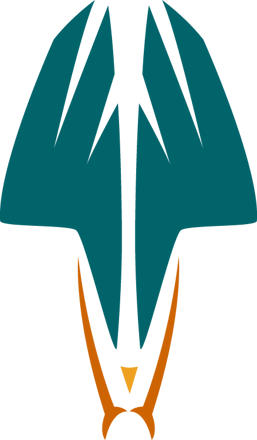 Welcome to Shared Value Solutions' biweekly funding and news digest. We hope it finds you well!
In the wake of last month's super inspiring First Nations Major Projects Coalition (FNMPC) conference, we are launching a new regular feature section highlighting Indigenous Business News.
Another exciting news trend we are following is the rapidly growing activity around Indigenous Protected and Conserved Areas (IPCAs) and Guardians Programs. Read on for the latest, as well as for our usual round up of funding opportunities and other news from across Turtle Island. Stay well, everyone!
Introducing New Talon Section: Indigenous Business News

"It is time. It is time to increase the presence, visibility, and role of the emerging modern Indigenous economy. It is time to bring light and realize the increasing role and responsibility of Indigenous Peoples both within Canada and globally. This is the highest intention of Indigenomics." - Carol Anne Hilton, Indigenomics - Taking a Seat at the Economic Table (Read our Review Here)

In Carol Anne Hilton's much-anticipated new book Indigenomics - Taking a Seat at the Economic Table, explains how the economic reality we see today is such that the future of the Canadian economy is intimately tied to the economic success of Indigenous Peoples. We thought it was high time we highlighted news that aligns and supports this assertion. We hope the news we highlight here brings inspiration, and fosters connections and innovation.
Avalon, Fort William First Nation to jointly develop lithium refinery in Ontario | Mining.com
Avalon Advanced Materials (TSX: AVL) and the Fort William First Nation entered into a letter of intent to collaborate on the development of a lithium battery materials refinery located on industrial lands owned by the FWFN in Thunder Bay, Ontario.
Canada Nickel Signs Memorandum of Understanding with Taykwa Tagamou Nation for Mine Fleet Financing for the Crawford Nickel-Cobalt Sulphide Project
TTN Councillor and Economic Development Officer Derek Archibald: "This MOU compliments TTN's Economic Development Strategy. We want to move away from the rigid limitations of Impact Benefit Agreements to having a true seat at the table, where opportunities are continually created. Not only is this the most effective way to see the Crawford project move ahead at a lower capital cost, but it also ensures we are full participants with developments occurring in our Traditional Territory over time.
This is TTN's second MOU with Canada Nickel related to equity stakes in the Crawford Project.
Osoyoos Indian Band chief to receive honorary UBC degree this spring
Chief Clarence Louie (y̓ilmixʷm ki law na), who has been leader of the Osoyoos Indian Band since 1985, has been named a recipient of an honorary degree by the University of British Columbia (UBC)."Chief Louie has consistently emphasized economic development as a means to improve his people's standard of living," said a statement from UBC. "Under his direction, the Band has become a multi‐faceted corporation that owns and manages eleven businesses and five joint ventures, employing approximately one thousand people."
Indigenous Funding Programs
#ICYMI:Canada Infrastructure Bank launches Indigenous Community Infrastructure Initiative
On Friday at the FNMPC conference, the Canada Infrastructure Bank (CIB) announced the launch of the Indigenous Community Infrastructure Initiative (ICII), which will enable the building of new infrastructure projects in Indigenous communities. The CIB Initiative will generate more investments in projects that are vital to economic growth and environmental protection with Indigenous communities across Canada.
First Nations, Inuit, and Métis communities will have the opportunity to partner with the CIB to make innovative investments in projects to help address the infrastructure gap in Indigenous communities.
The projects enabled by CIB investments have the potential to provide more low-carbon energy supply and enhanced energy security, reduce greenhouse gases, improve broadband connectivity, more clean and accessible water, as well as create jobs and local economic development.
As part of the ICII, the CIB will tailor its innovative, low-interest and long-term financing to provide loans of at least $5 million for up to 80% of total project capital cost. Community-based revenue-generating projects can be from any of the CIB's priority sectors: green infrastructure, clean power, broadband, public transit and trade and transportation.
Here are some opportunities to check out:
Wage Subsidy for Sustainability-focused Youth Employment
"Through our Green Jobs in Green Spaces Program, Project Learning Tree Canada can provide a 50% wage-subsidy to support sustainability-focused youth employment in the forest and conservation sectors.
Green Jobs can provide a 50% wage-match, up to $5,712.
Employment opportunities filled by youth age 15 to 30 (inclusive) are eligible for the wage-match.
We take a very inclusive view of Green Jobs. In essence, any opportunity that promotes nature-based solutions for a more sustainable planet can be eligible. This includes back-end or administrative work that makes land-based opportunities possible, as well as processing facilities (i.e. mills), or forestry support services (e.g. wildfire fighting, silviculture).
Funding can be applied retroactively to positions that were active between May 1, 2020 and March 31, 2021. Generally, all we need are the pay stubs and the ability to have the youth employee fill out a short participant consent form.
Positions that were funded through the CEWS or other federal COVID relief programs are often eligible for additional Green Jobs funding through PLT Canada. Please inquire with the PLT Canada team if you think your positions are eligible."
Funding for Mineral Development Advisor
MENDM has funding available for Indigenous communities to hire a mineral development advisor for a period of three years (with maximum funding of up to $130,000 per year), to assist in the regulatory consultation process. This assistance would include the review of exploration permit applications, closure plan and closure plan amendments and Environmental Assessments. Eligibility is dependent upon the amount of mining activity each community experiences. Applicants must have received 10 or more exploration plans or permit applications in the previous fiscal year (April 1 to March 31) or are engaged in reviewing two or more closure plans, closure plan amendments, or mineral development-related environmental assessments. Applications are accepted on an on-going basis.
Funding for Culturally Appropriate Mental Health and Addictions Services
The Ontario government is investing over $12.8 million to immediately expand and enhance culturally appropriate mental health and addictions services for Indigenous peoples, families and communities across the province. This funding is part of the $176 million being invested in the government's mental health and addictions plan, Roadmap to Wellness. The plan is delivering high-quality care and building a modern, connected and comprehensive mental health and addictions system.
Opportun

ities Round-up:
NEW

The Impact Assessment Agency of Canada (IAAC) is making funding available to assist with participation in the impact assessment of the Waterloo Airport Runway Project. The proposed project involves extending a runway from its current length of 1250 metres to a final length of 2134 metres, constructing new access roads and a parallel taxiway, modifying the runway approach lighting, and expanding or relocating the terminal building at the Region of Waterloo International Airport.

IAAC will consider applications submitted by April 21, 2021.

The Nuclear Waste Management Organization NWMO released a draft planning framework for the transportation of used nuclear fuel, and are seeking feedback and input on the framework over the coming months.
CRE's Centre for Indigenous Policy and Research has launched a second round of Indigenous youth research grants.
MENDM is offering opportunity for comment or feedback on Ontario's long-term energy planning framework.
IAAC is making PFP available for the Joyce Lake Direct Shipping Iron Ore Project. Deadline is April 14, 2021. Joyce Direct Iron Inc. is proposing the construction, operation and decommissioning of an open-pit iron ore mine located in Newfoundland and Labrador, approximately 20 kilometres northeast of Schefferville, Quebec.
The Ministry of Municipal Affairs and Housing

is

seeking feedback on ways to grow the size of the Greenbelt.
The Impact Assessment Agency of Canada (IAAC) is making Participant Funding available for the Joyce Lake Direct Shipping Iron Ore Project. Joyce Direct Iron Inc. is proposing the construction, operation and decommissioning of an open-pit iron ore mine located in Newfoundland and Labrador, approximately 20 kilometres northeast of Schefferville, Quebec. The deadline for this opportunity is April 14, 2021.
Participant Funding is available for Cameco Corporation's Blind River Refinery licence renewal application. Up to $75, 000 in participant funding will be disbursed among eligible applicants, with a deadline to apply of May 7th, 2021.
---
News Digest
How the Tahltan and a B.C. mining company collaborated to protect Mount Edziza from development | The Narwhal
In a rare arrangement, Indigenous, provincial and federal governments have come together with environmental organizations to buy out mineral tenures and create a brand new 3,500-hectare conservancy
Opinion: Indigenous-led conservation the key to sustainable development | Edmonton Journal
Authors Jean Paul Gladu and Michael Crothers: "The choice is no longer between conservation and growth. Indigenous Nations and their partners confirm that one leads to the other, and together they create shared, long-lasting prosperity."

Cape Breton Indigenous hockey player recognized for anti-racism campaign | The Chronical Herald
A young Indigenous hockey player from Whycocomagh has been recognized by the House of Commons for his Red Tape Movement and the awareness it has raised around racism and discrimination: "Often times we're looking for large scale movements to move things forward, but it always starts with an individual with the courage to do something."

Meet the woman who is exposing the history of Canada's Giant Mine 'monster' on TikTok | Toronto Star
Johanne Black, director treaty, rights and governance for Yellowknives Dene First Nation, says Morgan Tsetta's use of TikTok has proven a great way to communicate to a younger generation. The Yellowknives Dene are seeking an apology for the loss of their traditional lands and compensation for the damage caused by the toxic mine, as well as a role in remediation.
Canadian First Nation challenges DeBeers' mine waste plans | Northern Miner
Attawapiskat First Nation is challenging the construction of a new mine landfill near the community by diamond miner giant DeBeers. The planned location is part of its traditional territory — about 90 km west of the community in the vulnerable James Bay wetlands. The area is place of critical cultural, spiritual and subsistence importance to the Kattawapiskak Cree people.
Guardians of Edehzhie adapt to protect Indigenous land during COVID-19 pandemic | Globe and Mail
After seeing how successful the guardians program could be during a pandemic, Menicoche and Tsetso want to see the program grow for future generations.
"If we can get more guardians and more elders to work together, we can make this last a lifetime. We can do some powerful stuff. We can get more guardians to be our protectors of our land and our water."
This Is Where Canada Dumps Tons Of Its Toxic Waste, Tailings Ponds—And Racism | Chatelaine with The Narwhal
Environmental racism is when unwanted hazards are imposed on Indigenous and Black communities. Industrial projects have made COVID-19 the latest pollutant—in places where people and the land are already under stress.
---
SVS eBooks for Download: Collect them all!
Check out our collection of informative eBooks that are available for free download:
Channeling the Wisdom of Indigenous Knowledge

Pandemic-Inspired Research Innovations

I

ndigenous Planning Cheat Sheet

Indigenous Business and the Resource Sector

Indigenous Planning Starter Kit

Indigenous Guardians and Development
Still Available: Free Emergency Consultation Department Support During COVID-19 from SVS
First Nations are reporting that, even in the midst of a pandemic that has many band offices closed, resource development proponents continue to send referrals to move projects forward. We have ideas on how to support. Get in touch.
---
SVS Update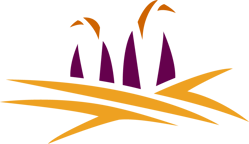 SVS is growing again! Over the next few issues of the Talon we will feature our new team members so you can get to know them.
Meet Robin Heavens, M.Eng.
Water Resources Specialist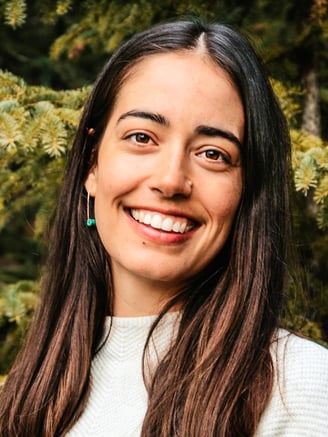 Robin is passionate about protecting the health of our waters for generations to come. She is a Water Resources Specialist with a background in hydrological climate change monitoring, contaminant hydrology and water resources engineering. Robin's maternal grandmother is from Fisher River Cree Nation in Manitoba. Her pursuit of a career in water resources is how she honours her traditional responsibility as a water keeper.
Robin volunteers with IndigeSTEAM, an Alberta organization that provides programming to support a better future for Indigenous youth in sciences, technology, engineering and mathematics. She is also a mentor with their Global Association for Indigeneering Alliance.
Robin has a long-standing passion for outdoor recreation and fieldwork. She has spent over a decade working on the land in many different roles including hydrological research technician, tree planter, forest fire fighter and canoe trip leader. In her spare time, she loves hiking, backcountry skiing, mountain biking and canoeing. She also loves making regalia, knitting and gardening.
Like what you're reading? Want to receive it in your inbox every two weeks?
---
We are a Canadian B Corp, and we assist Indigenous Nations with support throughout regulatory processes surrounding major development projects like mines, hydroelectric facilities, transmission lines, highway expansions, oil and gas pipelines, natural resource transport applications and nuclear power.
We have deep context and experience behind the recommendations we provide, having worked for our clients on almost every major project in Canada over the last 10 years. For us, it's all about building long-term relationships with our clients. We want to get to know you and what you want to do so we can help you move your plans forward.
Core Services:

Impact Benefit Agreement Negotiation Support

Technical Reviews and Regulatory Process Support

Community and Economic Development Planning

Indigenous Knowledge and Land Use Studies

Environmental Monitoring

Guardians Program Development

Climate Change Readiness

GIS and Mapping

and a whole lot more...www.sharedvaluesolutions.com