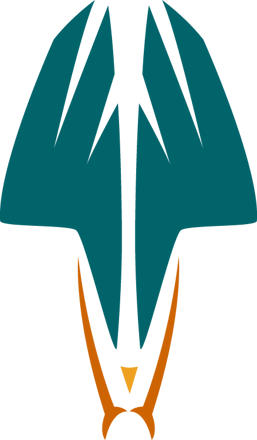 Welcome to Shared Value Solutions' biweekly funding and news digest. We hope it finds you well!
This week we bring you a summary of highlights from the federal government's new Budget 2021. We've pulled out sections relevant to First Nations, Métis, and Inuit leaders - so you don't have to read all 700 pages yourself unless you want to!
This week we welcome another new member to our SVS team - Jenna Wolno! Meet her in our SVS News section, and check out our latest job posting. Read on for our usual round up of funding opportunities and other news from across Turtle Island. Stay well, everyone!
Strong Indigenous Communities: Federal Budget Highlights
What's in it for Indigenous Peoples?
Budget 2021 includes $101.04 billion in investment over the next three years, with a historic $18 billion allocated to closing the gaps between Indigenous and non-Indigenous peoples by supporting healthy, safe, and prosperous Indigenous communities, and advancing meaningful reconciliation with First Nations, Inuit, and the Métis Nation.
Chapter 8: Four Priority Areas
Chapter Eight of Budget 2021 titled "Strong Indigenous Communities" is organized into four priority areas of federal investment:
Healthy and vibrant communities

Building infrastructure and economic growth

Responding to the tragedy of missing and murdered indigenous women and girls

Walking the path to reconciliation and self-determination.
Each of these priority investment areas have specific goals and outcomes with a funding target associated with each priority.
For more details, read our highlights blog here.
---
News Digest
Sask. TikTok creator flipping the script on Indigenous stereotypes

|
CTV News Regina
Brett Mooswa from the Makwa Sahgaiehcan First Nation is turning Indigenous stereotypes on their head to create comedy content on TikTok. Mooswa has attracted nearly 400,000 followers on the video-sharing app since he started making videos in February 2020.
On the Land funding creating lasting memories in N.W.T.|CBC
This year, $840K handed out to 48 projects across the territory funded by the NWT On the Land Collaborative.
"Getting these kids out there experiencing it … feeling success at these things and learning how to do them is making them really proud of their culture."
Saving the salmon: why the Gitanyow are creating a new Indigenous Protected Area|The Narwhal
After years of trying to get the province to protect an important salmon watershed, one northwest B.C. First Nation is taking matters into its own hands. "That model of really static reserves — locked in place, set it and forget it — just does not work in the face of climate change."
New Alberta subscription box helps Indigenous entrepreneurs|Global News
Mallory Yawnghwe, originally from the Saddle Lake Cree Nation in Northeastern Alberta, is hoping to bring more awareness to Indigenous entrepreneurs through a new subscription box. In March, Mallory launched the Indigenous Box, which can hold about seven items, and it highlights businesses all over Canada.
Under Development: Tabletop game challenges anti-Indigenous stereotypes and other discrimination

| Windspeaker
A new card game created by a pair of Edmonton-based activists provides a creative way to start anti-discrimination conversations. Titled "Not That Funny", the game is designed to "uncover damaging truths behind everyday jokes directed at marginalized groups." "Not That Funny' is the brainchild of co-creators Chelsea Gouchey, a Cree activist, and Jesse Lipscombe, a Black actor and activist who is the founder of the #MakeItAwkward campaign.
Manitoba author's picture book about motherhood, Indigenous tradition makes New York Times bestsellers list|CBC
Tasha Spillett-Sumner's I Sang You Down From the Stars tells the story of Cree mother preparing for her child.
"When I first started writing this book, I was pregnant with our own daughter, and I can't imagine the world she was going to be born into," Spillett-Sumner says. "So I feel like this book is also a way for me to reach out to other new families who are also welcoming new children into this unprecedented time that we could never have imagined."
For those of you who loved the film, check out this event!
RUMBLE: A Celebration of Native
Music, Film and Culture,
April 30 – May 2nd
Experience the music and stories of the Native artists who paved the way–and the new wave of Indigenous talent—through film, conversations and special performances. Stevie Salas, Pat Vegas, Pura Fe, Mike Inez, PJ Vegas, Artson, Kenneth Shirley, Pamyua, Sihasin, Po.10.Cee, and special guest Dr. Joely Proudfit
---
Indigenous Funding Programs
Here are some opportunities to check out:
INDIGENOUS WOMEN ENTREPRENEURSHIP FUND 2021
CCAB's Indigenous Women Entrepreneurship Fund is open to Indigenous women-owned businesses that have been disproportionately disadvantaged because of COVID-19. The fund is administered through CCAB's Tools and Financing for Aboriginal Business (TFAB) program to enhance Aboriginal entrepreneurship through providing access to development and networks.
Successful applicants will receive:
$2000 Grant
CCAB membership for 2021
The application process will open on Monday, April 19, 2021 at 1:00PM EST and will close on Friday, April 30, 2021 at 4:00PM EST.
Wage Subsidy for Sustainability-focused Youth Employment
"Through our Green Jobs in Green Spaces Program, Project Learning Tree Canada can provide a 50% wage-subsidy to support sustainability-focused youth employment in the forest and conservation sectors.
Green Jobs can provide a 50% wage-match, up to $5,712.
Employment opportunities filled by youth age 15 to 30 (inclusive) are eligible for the wage-match.
We take a very inclusive view of Green Jobs. In essence, any opportunity that promotes nature-based solutions for a more sustainable planet can be eligible. This includes back-end or administrative work that makes land-based opportunities possible, as well as processing facilities (i.e. mills), or forestry support services (e.g. wildfire fighting, silviculture).
Funding can be applied retroactively to positions that were active between May 1, 2020 and March 31, 2021. Generally, all we need are the pay stubs and the ability to have the youth employee fill out a short participant consent form.
Positions that were funded through the CEWS or other federal COVID relief programs are often eligible for additional Green Jobs funding through PLT Canada. Please inquire with the PLT Canada team if you think your positions are eligible."
Funding for Mineral Development Advisor
MENDM has funding available for Indigenous communities to hire a mineral development advisor for a period of three years (with maximum funding of up to $130,000 per year), to assist in the regulatory consultation process. This assistance would include the review of exploration permit applications, closure plan and closure plan amendments and Environmental Assessments. Eligibility is dependent upon the amount of mining activity each community experiences. Applicants must have received 10 or more exploration plans or permit applications in the previous fiscal year (April 1 to March 31) or are engaged in reviewing two or more closure plans, closure plan amendments, or mineral development-related environmental assessments. Applications are accepted on an on-going basis.
Funding for Culturally Appropriate Mental Health and Addictions Services
The Ontario government is investing over $12.8 million to immediately expand and enhance culturally appropriate mental health and addictions services for Indigenous peoples, families and communities across the province. This funding is part of the $176 million being invested in the government's mental health and addictions plan, Roadmap to Wellness. The plan is delivering high-quality care and building a modern, connected and comprehensive mental health and addictions system.
Opportun

ities Round-up:
The Ministry of Natural Resources and Forestry has developed a regulation proposal under the Invasive Species Act, 2015.

The regulation would classify 13 species as either prohibited or restricted invasive species, make related changes as a result of the classification of these species, and regulate watercraft as a carrier of invasive species.

The MNRF is seeking feedback on the proposed species and carrier specific rules until June 7, 2021.

The Ministry of Natural Resources and Forestry has drafted Ontario's Strategy to Address the Threat of Invasive Wild Pigs.

Wild pigs have significant impacts on the natural environment, native wildlife, and the agriculture industry. The draft strategy provides information on wild pigs and their status in the province, as well as an overview of their ability to spread, become established, and the resulting impacts. The MNRF is seeking feedback on the draft strategy until June 7, 2021.

The Impact Assessment Agency of Canada is reviewing a request

to conduct a regional assessment of the impacts of proposed coal developments and exploratory activity in southwest Alberta.

The Impact Assessment Agency of Canada is reviewing a request to conduct a regional assessment of

an interprovincial energy corridor, extending from east-central Alberta to northern Manitoba with associated marine shipping.

Parks Canada is proposing a project to

limit the establishment of Smallmouth Bass in Clear Lake, MB.
The Nuclear Waste Management Organization NWMO released a draft planning framework for the transportation of used nuclear fuel, and are seeking feedback and input on the framework over the coming months.
CRE's Centre for Indigenous Policy and Research has launched a second round of Indigenous youth research grants.
MENDM is offering opportunity for comment or feedback on Ontario's long-term energy planning framework.
The Ministry of Municipal Affairs and Housing

is

seeking feedback on ways to grow the size of the Greenbelt.
Participant Funding is available for Cameco Corporation's Blind River Refinery licence renewal application. Up to $75, 000 in participant funding will be disbursed among eligible applicants, with a deadline to apply of May 7th, 2021.
---
SVS eBooks for Download: Collect them all!
Check out our collection of informative eBooks that are available for free download:
Channeling the Wisdom of Indigenous Knowledge

Pandemic-Inspired Research Innovations

I

ndigenous Planning Cheat Sheet

Indigenous Business and the Resource Sector

Indigenous Planning Starter Kit

Indigenous Guardians and Development
Still Available: Free Emergency Consultation Department Support During COVID-19 from SVS
First Nations are reporting that, even in the midst of a pandemic that has many band offices closed, resource development proponents continue to send referrals to move projects forward. We have ideas on how to support. Get in touch.
---
SVS News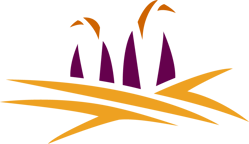 SVS is growing again! Over the next few issues of the Talon we will feature our new team members so you can get to know them.
Meet Jenna Wolno, M.EnvSc.
Regulatory Analyst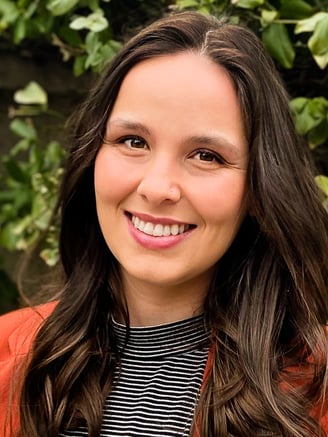 Jenna's passion for learning has provided her with a unique background combining environmental planning and assessment, interdisciplinary research, and education and outreach.
Jenna holds a B.A. in Biology and Research Specialist Psychology from Wilfrid Laurier University and a Master of Environmental Science from University of Toronto, where she specialized in conservation and biodiversity. She has a strong commitment to continuing education and has taken courses on Indigenous histories in Canada, conservation action planning, business fundamentals, and urban beekeeping.
Jenna has provided her project coordination expertise to assist in the planning and regulatory analysis of several linear infrastructure projects within central Ontario.
Additionally, she has worked in academia and private industry research to propel investigations ranging from invasive species management to community well-being. Her passion lies in working at the intersection of people and their environment.
In her spare time, Jenna can be found travelling, hiking, reading, and experimenting with new recipes.
SVS is Hiring!
From coast to coast to coast, our team at Shared Value Solutions is busy working with our First Nations, Métis and Inuit clients - and we are looking to fill the following position:
In the spirit of reconciliation and diversity, we are committed to increasing our number of Indigenous employees. Please let us know in your application if you are First Nations, Métis or Inuit. And please let us know if you speak: French, Cree, Ojibway, Oji-Cree, Innu, or other languages that might be useful for this position! Please share these posts widely with your networks.
Like what you're reading? Want to receive it in your inbox every two weeks?
---
We are a Canadian B Corp, and we assist Indigenous Nations with support throughout regulatory processes surrounding major development projects like mines, hydroelectric facilities, transmission lines, highway expansions, oil and gas pipelines, natural resource transport applications and nuclear power.
We have deep context and experience behind the recommendations we provide, having worked for our clients on almost every major project in Canada over the last 10 years. For us, it's all about building long-term relationships with our clients. We want to get to know you and what you want to do so we can help you move your plans forward.
Core Services:

Impact Benefit Agreement Negotiation Support

Technical Reviews and Regulatory Process Support

Community and Economic Development Planning

Indigenous Knowledge and Land Use Studies

Environmental Monitoring

Guardians Program Development

Climate Change Readiness

GIS and Mapping

and a whole lot more...www.sharedvaluesolutions.com