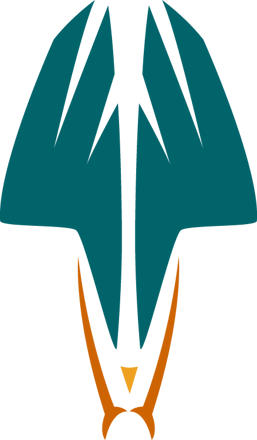 Welcome to Shared Value Solutions' biweekly funding and news digest. We hope it finds you well!
For this Mother's Day edition of the Talon, we recognize the women who are the beating hearts and busy hands at the centre of so many families, communities, Nations, and businesses. We salute you and we thank you for doing what is a freaking impossible job at the best of times - made doubly hard by this pandemic.
Please check out our latest job postings, and share widely with your network. We share our usual inspiring stories from across Turtle Island, as well as our usual round up of funding opportunities for you to check out. Stay well, everyone!
---
Heads-Up for Treaty 3: Regional Electricity Planning Underway for Northwest Ontario
A heads-up that the Independent Electricity System Operator (IESO), which is responsible for the reliability of the province's power system and energy flow across high-voltage transmission lines across Ontario, is in a planning phase for Northwestern Ontario. As many of you know, both the East-West Tie and Waasigan (Northwest Bulk) transmission line projects were identified and moved forward as projects in the IESO's previous planning process, and this process will likely initiate further major transmission infrastructure projects that are needed to address demand in the region (largely driven by mining north of Dryden and in the Ring of Fire).
From our analysis, what's most likely based on priorities identified in previous IESO planning for the region are these three projects:
A new line from Dryden to Pickle Lake

Improvements on the line from Dryden to Red Lake

New transmission from north of Nipigon to remote communities like Marten Falls
Learn More
From the IESO: "Regional electricity planning is currently underway for the Northwest Ontario region. The IESO will host a webinar on Thursday, May 20 at 2:00 p.m. to provide an overview of the regional planning process and our proposed plans to engage with you over the next year or so. We will also be seeking your input to inform the electricity demand forecast as the first step in developing an Integrated Regional Resource Plan (IRRP) for the region.
All interested parties are invited and encouraged to participate in regional planning including, but not limited to, local municipalities, Indigenous communities, businesses and industry, stakeholders and members of the general public. Visit our website to learn more about the Northwest region or for more information about the regional electricity planning process. For additional details on this engagement initiative, please visit the Northwest regional electricity planning engagement webpage."
---
News Digest
Indigenous Innovation Initiative announces first-ever grant recipients for gender equality program|Newswire
The Indigenous Innovation Initiative—an Indigenous innovation platform hosted by Grand Challenges Canada—is proud to announce the inaugural grant recipients for its Advancing Indigenous Gender Equality through Innovation and Social Entrepreneurship Program. Ten projects, from across the country, are receiving a total of $2.5 million CAD ($250,000 each) to advance Indigenous gender equality across health, economic and social dimensions through transformative innovation and systemic change by and/or for First Nation, Inuit and Metis women, Two Spirit, queer and gender-diverse individuals.
Students learn Mi'kmaw traditions through cooking class
|
CBC PEI
Class has students learning about what Mi'kmaq ate prior to colonization: "What better way to learn than by eating?"
'You're a gift to this world': How to support Indigenous kids' mental health|TVO
TVO.org speaks with Nicole Ineese-Nash about Building Our Bundle — an online program that combines mental-health skills with Indigenous cultural teachings:
"I think most other [programs for] Indigenous people are the reverse: they start with a Western framework and then add some, like, medicine wheels and call it Indigenized. We're trying to start from an Indigenous value system and Indigenous belief system and then take some tools from the Western perspective, because they can be useful, especially if we can tie them back to cultural teachings."
'A Tribe Called Med': Tight-knit group of Indigenous grads celebrate major milestone|CBC London
"The ceremony is really special," Fletcher said. "It supports the two-eyed seeing approach, honouring our Indigenous background but also acknowledging we are incorporating Western medicine as we go off on our next adventure."
Ancient Indigenous forest gardens still yield bounty 150 years later: study|National Post
A first-of-its-kind study by SFU finds that Indigenous forest gardens filled with fruit and nut trees are still thriving, at least 150 years later
---
Indigenous Funding Programs
Here are some opportunities to check out:
Wage Subsidy for Sustainability-focused Youth Employment
"Through our Green Jobs in Green Spaces Program, Project Learning Tree Canada can provide a 50% wage-subsidy to support sustainability-focused youth employment in the forest and conservation sectors.
Funding for Mineral Development Advisor
MENDM has funding available for Indigenous communities to hire a mineral development advisor for a period of three years (with maximum funding of up to $130,000 per year), to assist in the regulatory consultation process. Applications are accepted on an on-going basis.
Funding for Culturally Appropriate Mental Health and Addictions Services
The Ontario government is investing over $12.8 million to immediately expand and enhance culturally appropriate mental health and addictions services for Indigenous peoples, families and communities across the province. This funding is part of the $176 million being invested in the government's mental health and addictions plan, Roadmap to Wellness. The plan is delivering high-quality care and building a modern, connected and comprehensive mental health and addictions system.
Opportun

ities Round-up:
The Committee on the Status of Species at Risk in Ontario (COSSARO) annual report on species assessments are available. The MECP now has until January 27, 2022 to amend the Species at Risk in Ontario List (SARO) to include the new listings based on the assessment. The report has identified 15 species that should be added to the Species at Risk in Ontario (SARO) list including 7 new endangered species, 7 new threatened species, and 1 new Special Concern species.
The Ministry of Natural Resources and Forestry has developed a regulation proposal under the Invasive Species Act, 2015 that would classify 13 species as either prohibited or restricted invasive species, make related changes as a result of the classification of these species, and regulate watercraft as a carrier of invasive species.
The Ministry of Natural Resources and Forestry has developed a regulation proposal under the Invasive Species Act, 2015.

The regulation would classify 13 species as either prohibited or restricted invasive species, make related changes as a result of the classification of these species, and regulate watercraft as a carrier of invasive species.

The MNRF is seeking feedback on the proposed species and carrier specific rules until June 7, 2021.

The Ministry of Natural Resources and Forestry has drafted Ontario's Strategy to Address the Threat of Invasive Wild Pigs.

Wild pigs have significant impacts on the natural environment, native wildlife, and the agriculture industry. The draft strategy provides information on wild pigs and their status in the province, as well as an overview of their ability to spread, become established, and the resulting impacts. The MNRF is seeking feedback on the draft strategy until June 7, 2021.

The Impact Assessment Agency of Canada is reviewing a request

to conduct a regional assessment of the impacts of proposed coal developments and exploratory activity in southwest Alberta.

The Impact Assessment Agency of Canada is reviewing a request to conduct a regional assessment of

an interprovincial energy corridor, extending from east-central Alberta to northern Manitoba with associated marine shipping.

Parks Canada is proposing a project to

limit the establishment of Smallmouth Bass in Clear Lake, MB.
The Nuclear Waste Management Organization NWMO released a draft planning framework for the transportation of used nuclear fuel, and are seeking feedback and input on the framework over the coming months.
CRE's Centre for Indigenous Policy and Research has launched a second round of Indigenous youth research grants.
MENDM is offering opportunity for comment or feedback on Ontario's long-term energy planning framework.
The Ministry of Municipal Affairs and Housing

is

seeking feedback on ways to grow the size of the Greenbelt.
---
SVS eBooks for Download: Collect them all!
Check out our collection of informative eBooks that are available for free download:
Channeling the Wisdom of Indigenous Knowledge

Pandemic-Inspired Research Innovations

I

ndigenous Planning Cheat Sheet

Indigenous Business and the Resource Sector

Indigenous Planning Starter Kit

Indigenous Guardians and Development
Still Available: Free Emergency Consultation Department Support During COVID-19 from SVS
First Nations are reporting that, even in the midst of a pandemic that has many band offices closed, resource development proponents continue to send referrals to move projects forward. We have ideas on how to support. Get in touch.
---
SVS News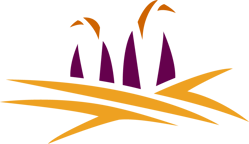 SVS is Hiring!
From coast to coast to coast, our team at Shared Value Solutions is busy working with our First Nations, Métis and Inuit clients - and we are looking to fill the following positions:
In the spirit of reconciliation and diversity, we are committed to increasing our number of Indigenous employees. Please let us know in your application if you are First Nations, Métis or Inuit. And please let us know if you speak: French, Cree, Ojibway, Oji-Cree, Innu, or other languages that might be useful for this position! Please share these posts widely with your networks.
Like what you're reading? Want to receive it in your inbox every two weeks?
---
We are a Canadian B Corp, and we assist Indigenous Nations with support throughout regulatory processes surrounding major development projects like mines, hydroelectric facilities, transmission lines, highway expansions, oil and gas pipelines, natural resource transport applications and nuclear power.
We have deep context and experience behind the recommendations we provide, having worked for our clients on almost every major project in Canada over the last 10 years. For us, it's all about building long-term relationships with our clients. We want to get to know you and what you want to do so we can help you move your plans forward.
Core Services:

Impact Benefit Agreement Negotiation Support

Technical Reviews and Regulatory Process Support

Community and Economic Development Planning

Indigenous Knowledge and Land Use Studies

Environmental Monitoring

Guardians Program Development

Climate Change Readiness

GIS and Mapping

and a whole lot more...www.sharedvaluesolutions.com