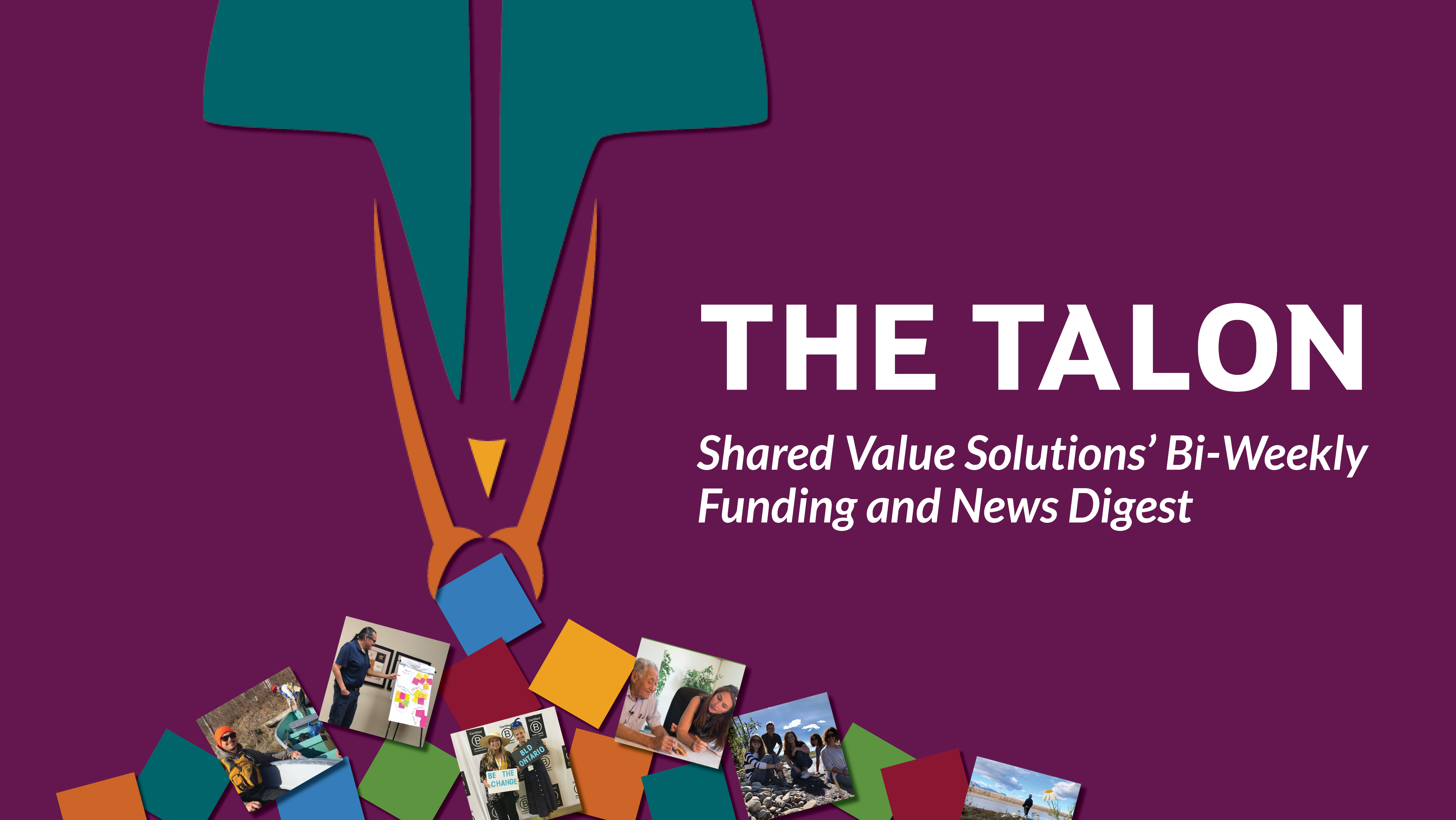 Welcome to Shared Value Solutions' biweekly funding and news digest. We hope it finds you well.
In this edition, we share an important event - Remember Me, An Annual Day of Remembrance - that we had the honour to support. As we continue to prepare for the National Day for Truth and Reconciliation on September 30, we will share more resources on our blog and social media channels. Be sure to keep an eye out for more information over the next week.
In SVS News, we welcome a new team members. Also, please check out our latest job postings, and share widely with your network. We share our usual inspiring stories from across Turtle Island, as well as our usual round up of funding opportunities for you to check out. Stay well, everyone!
---
In Our Blog
Remember Me - An Annual Day of Remembrance

We are honoured to share information and support an important event happening on September 30th: Remember Me - An Annual Day of Remembrance.
Back in July, we shared the volunteer work done by our own Katie Turriff as she helped her cousin Dawn Iehstoseranón:ha pack and ship orange shirts. The proceeds from shirt sales went toward the National Day of Remembrance activities that Dawn is planning on Parliament Hill in the form of the Remember Me: A National Day of Remembrance initiative that came to be following the news of the 215 unmarked graves of Indigenous children at the Kamloops Residential School in British Columbia.
"Calling all Grandmothers, Mothers, Aunties and Daughters
---
Indigenous Funding Programs
Here are some opportunities to check out:
Indigenous Capacity Support Program
The funding application period for the Indigenous Capacity Support Program – Stream 3 Strategic Opportunities – is now open. The Impact Assessment Agency of Canada is making funding available through this program to support Indigenous communities and organizations so they may better participate in current and future assessments. This funding is provided outside the context of specific project reviews. Deadline to apply is November 5, 2021. Applications received after that date may be considered depending on funding availability.
Guardians Funding
The Government of Canada announced $340 million in new funding over five years to support Indigenous-led conservation and stewardship. This investment includes more than $173 million for Guardians programs and over $166 million for Indigenous Protected and Conserved Areas (IPCAs). The funding is part of Budget 2021's $2.3 billion commitment to nature conservation.
Call for Proposals for 2022-2023 Habitat Stewardship Program for Aquatic Species At Risk
Established in 2000, the HSP provides funding for projects submitted by Canadians that contribute directly to the recovery of species at risk. To ensure the HSP is able to achieve its mandate to "contribute to the recovery of endangered, threatened, and other species at risk by engaging Canadians from all walks of life in conservation actions to benefit wildlife."
Opportun

ities Round-up:
CRE's Centre for Indigenous Policy and Research has launched a second round of Indigenous youth research grants.
MENDM Aboriginal Participation Fund

is accepting applications. This fund supports Aboriginal consultation capacity, education and relationship-building activities as they relate to mineral exploration and development.

First Nations Adapt Program

supports community projects that build the capacity of First Nations south of the 60th parallel to address climate change impacts. Applications will be reviewed on an ongoing basis until all available funding is allocated.

Climate Change and Health Adaptation Program

is designed to build capacity for climate change adaptation by funding community-designed and driven projects. This program funds First Nations and Inuit communities' efforts to build capacity to adapt to the health impacts of climate change.

Nature Smart Climate Solutions Fund. To address climate change and biodiversity loss, the Government of Canada is establishing the Natural Climate Solutions Fund which will invest $4 billion over the next ten years. Details on eligibility, evaluation, selection criteria and application instructions will be available once the open call for applications is released in the fall of 2021.

Participant funding for SRB Technologies (Canada) Inc.'s application to renew its licence SRB Technologies (Canada) Inc.

Up to $50,000 in participant funding will be disbursed among all eligible applicants. Deadline in October 29, 2021.

MENDM has funding available for Indigenous communities to hire a mineral development advisor for a period of three years (with maximum funding of up to $130,000 per year), to assist in the regulatory consultation process. Applications are accepted on an on-going basis.

"Through our Green Jobs in Green Spaces Program, Project Learning Tree Canada can provide a

50% wage-subsidy to support sustainability-focused youth employment

in the forest and conservation sectors.
The Ontario government is investing over

$12.8 million to immediately expand and enhance culturally appropriate mental health and addictions services

for Indigenous peoples, families and communities across the province. This funding is part of the $176 million being invested in the government's mental health and addictions plan,

Roadmap to Wellness

.
---
In The News
Video: For Love
For Love, a new documentary narrated by Shania Twain, is set to debut on September 30 in a private ceremony at the Vancouver Convention Centre. For Love chronicles Indigenous children in Canada's foster care system and was made with the participation of First Nations, Métis and Inuit peoples.
---
SVS eBooks for Download: Collect them all!
Check out our collection of informative eBooks that are available for free download:
Channeling the Wisdom of Indigenous Knowledge

Pandemic-Inspired Research Innovations

I

ndigenous Planning Cheat Sheet

Indigenous Business and the Resource Sector

Indigenous Planning Starter Kit

Indigenous Guardians and Development
Still Available: Free Emergency Consultation Department Support During COVID-19 from SVS
First Nations are reporting that, even in the midst of a pandemic that has many band offices closed, resource development proponents continue to send referrals to move projects forward. We have ideas on how to support. Get in touch.
---
SVS News
SVS welcomes our newest team member, Chelsea Brecher!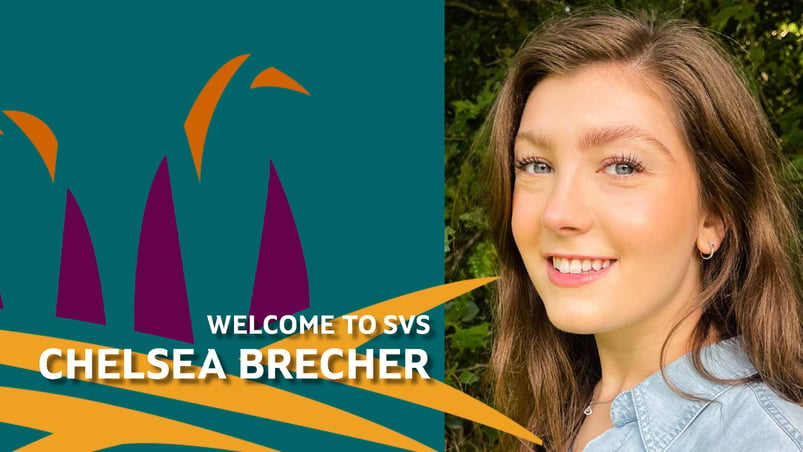 Growing up just outside of Guelph, Chelsea developed an interest in the environment at a young age. She spent her time in forests, rivers, and ponds and was curious about everything she saw. This curiosity carried her through to middle school and high school, where she was exposed to environmental sciences in an academic setting. As she learned more about the world around her, her drive to make a career out of environmental sciences grew. When the time came to consider post secondary education, it was an easy choice for her to pursue environmental sciences. In 2020, Chelsea received her Honours Bachelor of Science in Environmental Sciences from the University of Guelph. She then went on to achieve her Master of Environmental Science from the University of Guelph in 2021.
Chelsea is now proudly an environmental scientist with a diverse background in terrestrial ecosystems and ecotoxicology. She has led a number of research projects at the University of Guelph studying the toxicity of metals in soil to both plants and invertebrates. Her work has contributed to greater understanding of the toxicity and behavior of metals in soil ecosystems. She has also contributed to the development of techniques for the remediation of contaminated soil ecosystems. She is passionate about the preservation of complex ecosystems through conservation and remediation.
SVS is Hiring!

From coast to coast to coast, our team at Shared Value Solutions is busy working with our First Nations, Métis and Inuit clients - and we are looking to fill the following positions:
In the spirit of reconciliation and diversity, we are committed to increasing our number of Indigenous employees. Please let us know in your application if you are First Nations, Métis or Inuit. And please let us know if you speak: French, Cree, Ojibway, Oji-Cree, Innu, or other languages that might be useful for this position! Please share these posts widely with your networks.
Reconciliation Circle Update
SVS's Reconciliation Circle was born out of our commitment to the TRC Calls to Action. As a company, Call to Action #92 is a place we can directly put our efforts. We see it as a place we can influence the culture and operations within our company and hopefully influence other companies with our examples. We are a team of Indigenous and non-Indigenous professionals who have seen and learned much on our journeys – and acknowledge we have so much more to learn and to know.


If you follow our social media accounts, you will have seen our Mohawk Monday posts. One of our staff members is learning the Mohawk language and every Monday we've been sharing a new word. But we also want to branch out and learn other Indigenous languages too! We would love to hear from you and learn some words or phrases that you use in your language!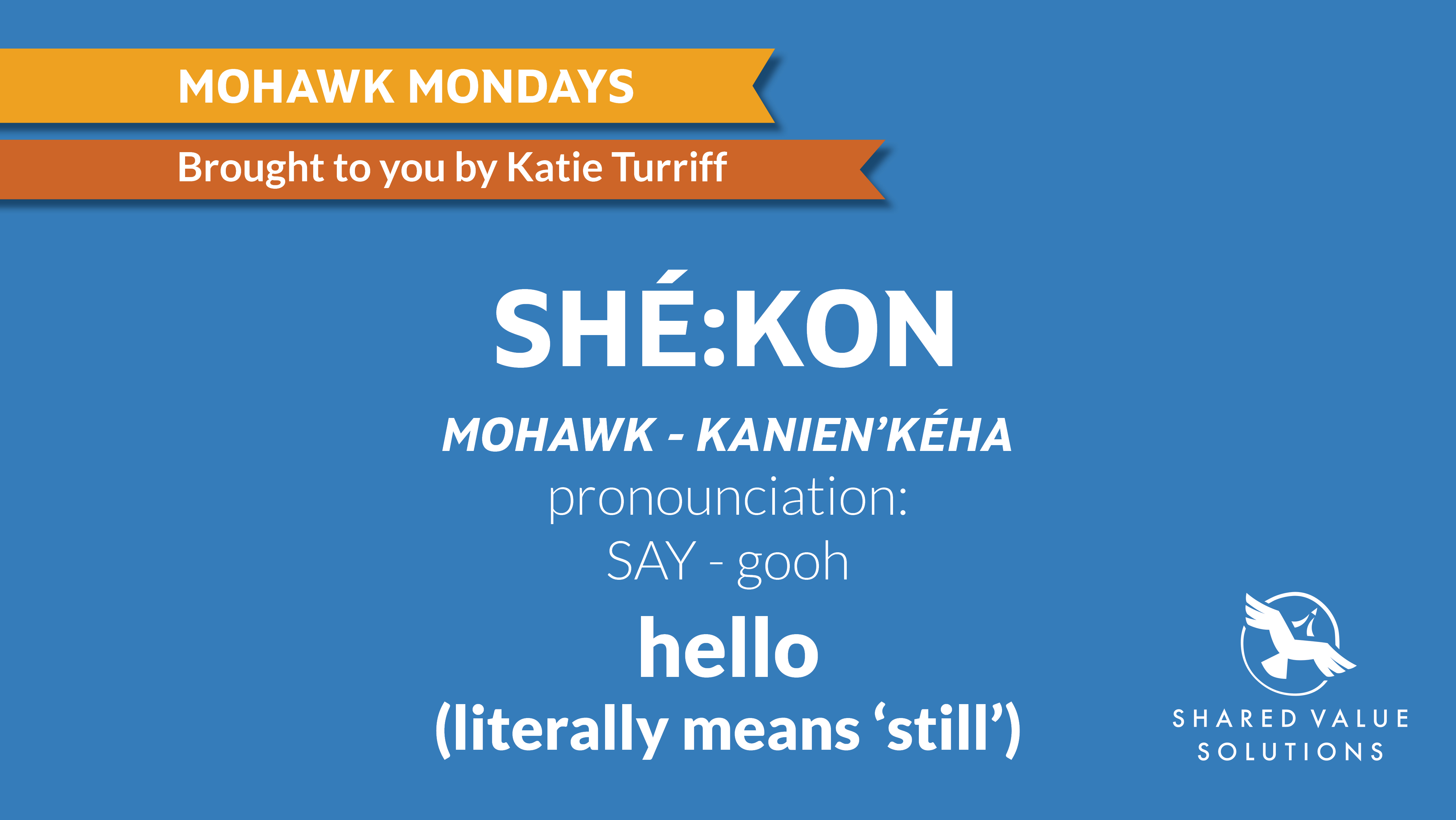 Like what you're reading? Want to receive it in your inbox every two weeks?
---
We are a Canadian B Corp, and we assist Indigenous Nations with support throughout regulatory processes surrounding major development projects like mines, hydroelectric facilities, transmission lines, highway expansions, oil and gas pipelines, natural resource transport applications and nuclear power.
We have deep context and experience behind the recommendations we provide, having worked for our clients on almost every major project in Canada over the last 10 years. For us, it's all about building long-term relationships with our clients. We want to get to know you and what you want to do so we can help you move your plans forward.
Core Services:

Impact Benefit Agreement Negotiation Support

Technical Reviews and Regulatory Process Support

Community and Economic Development Planning

Indigenous Knowledge and Land Use Studies

Environmental Monitoring

Guardians Program Development

Climate Change Readiness

GIS and Mapping

and a whole lot more...www.sharedvaluesolutions.com