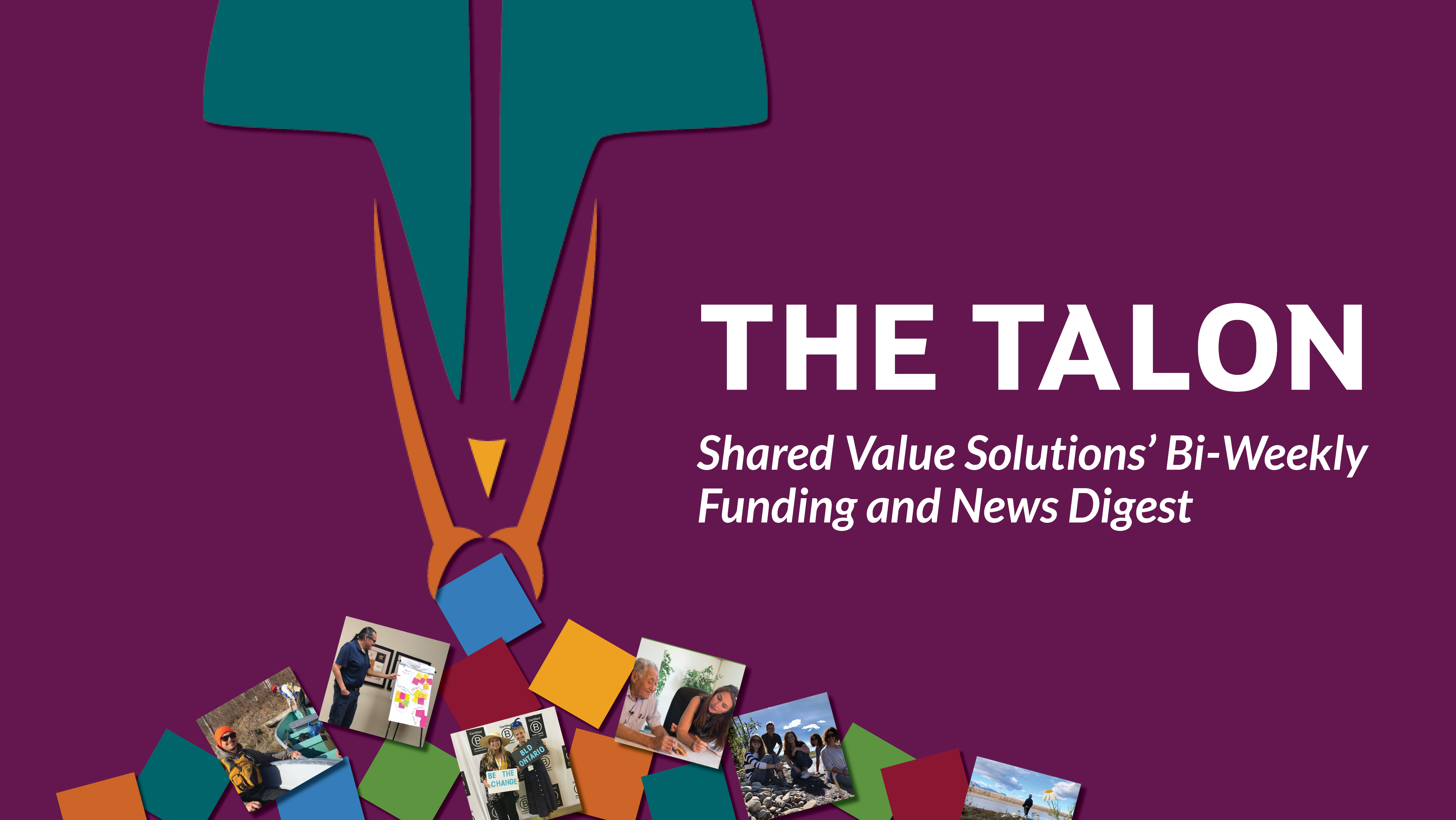 Welcome to Shared Value Solutions biweekly funding and news digest. We hope it finds you well.
SVS is thrilled to be back to attending conferences in person -- and what an exciting and action-packed schedule of attendance, speaking engagements, and panels! Read on to find out where we will be and what exciting events we have in our schedule. We also share inspiring stories from across Turtle Island, as well as our usual round up of funding opportunities for you to check out. Stay well, everyone!
---
SVS Conference Spotlight
Change Leadership Conference
The Change Leadership Conference brings together industry leaders and experts on leading change on disruption, mental health, stakeholder capitalism, diversity and inclusion, sustainability, future of work, leading change in a post-pandemic era and more!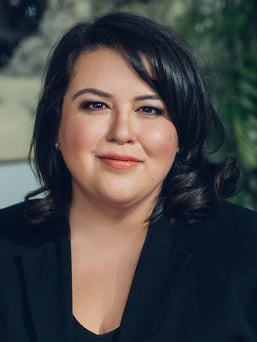 Karen Restoule, SVS's CEO, will be speaking on Wednesday, May 25, 2022 in Session 7: Navigating DEIB & Mental Health in the Workplace, Panel Discussion with Q&A.
Forward Summit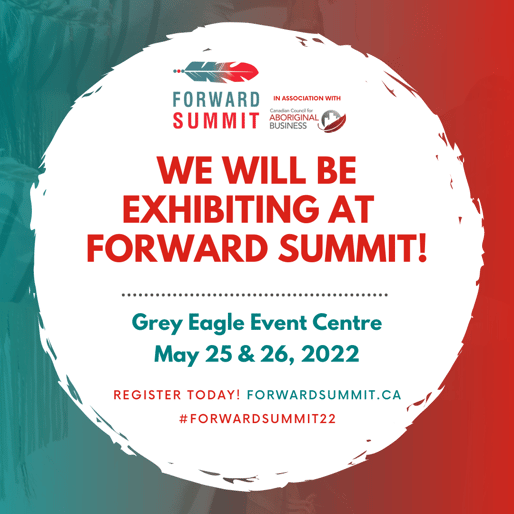 SVS has an exhibitor booth at this year's Forward Summit, May 25 and 26, 2022. Laura Taylor, VP client engagement and social responsibility, Steven Rowe, senior advisor and consultant, and Gregory John, regulatory and negotiations team lead and senior advisor will be representing SVS.
Gregory John will also be participating in an exciting panel discussion on May 26, 2022 around the important role technology will play in Indigenous economies moving forward. Greg will be discussing the need for representation in the technology sector as well.
ICYI: eBook Download
Protecting What Matters - Environmental Monitoring Ideas Bundle for Indigenous Nations
Looking for inspiration for your upcoming environmental monitoring field season?
Download our eBook for free to hear about how Indigenous Nations are using environmental monitoring to further stewardship efforts, assert jurisdiction, prepare for climate change, and empower citizens to protect their lands and waters.
A collection of the most popular posts from our Environmental Monitoring blog series, this newest volume in our popular eBook collection covers everything from deciding what to monitor, why, and how to do it. Additionally, we cover lessons learned around specific monitoring situations, such as mines, pipelines, and other linear corridors.
We'll also discuss how placing your Nation's Indigenous Knowledge at the heart of environmental monitoring plans can create the best possible results. Finally, and perhaps most critically, we'll explore unexpected ways to fund and build up your program now and into the future so that environmental monitors and Guardians can approach their role not as a job, but as a career.
Indigenous Funding Programs
Here are some opportunities to check out:
Open IESO Funding Opportunities:
Indigenous Energy Project Programs
The Indigenous Energy Projects (IEP) Program provides funding of up to $200,000 to support First Nations and Métis communities and organizations to assess and develop energy projects and partnerships. Applications are due by June 30, 2022.
Indigenous Community Energy Plan Program
The Indigenous Community Energy Plan (ICEP) Program provides funding of up to $90,000 to support First Nations and Métis communities and organizations to develop and maintain an updated community energy plan designed to enhance community energy security. Applications are due by June 30, 2022.
Education and Capacity Building
The Education and Capacity Building (ECB) Program provides funding of up to $125,000 to support awareness, education, skills, and capacity building initiatives that help prepare First Nations and Métis communities and organizations to fully leverage energy opportunities and contribute to cleaner, more reliable, and more affordable energy systems. Applications are due by June 30, 2022.
Community Energy Champion
The Community Energy Champion (CEC) Program provides funding of up to $180,000 to support to First Nations and Métis communities and organizations to hire a designated community energy champion to help plan, implement, and evaluate energy-related priorities. Applications are due by June 30, 2022.
The funding application period is open for Indigenous Nations and not-for-profit organizations to participate in an upcoming public comment period on a fee proposal to modernize Cost Recovery Regulations under the Impact Assessment Act. The deadline for applications is June 17, 2022 and the public comment period is anticipated to begin later this year.
After a years-long fight for clean drinking water, Indigenous communities and individuals in Canada are a step closer to receiving money from a class-action lawsuit that was settled with the federal government for $8 billion last year. The claims process under the settlement opened up to submissions on Monday. Indigenous communities now have until Dec. 22 to file their claims, while individuals have until March 7, 2023.
Opportun

ities Round-up:
---
In The News
Horizon Health Network creates Indigenous patient navigator role to offer culturally safe care|CBC
In an effort to provide better care, the Horizon Health Network has created a new role of Indigenous patient navigator. The role was conceived through years of consultation with First Nation stakeholders.
Federation of Sovereign Indigenous Nations elects two new Youth Representatives| Global News
Hailey Rose from Mosquito, Grizzly Bear's Head, Lean Man First Nations and Brock McLeod-Waditaka from Wahpeton Dakota Nation elected as new Youth Representatives
UCalgary students make positive change with Indigenous clean water initiative|UCalgary News
Former UCalgary student group and now a nationally registered non-profit organization, Water Movement organized and hosted the inaugural National Indigenous Water Operator Day (NIWOD) on March 21.
---
SVS eBooks for Download: Collect them all!
Check out our collection of informative eBooks that are available for free download:
Channeling the Wisdom of Indigenous Knowledge

Pandemic-Inspired Research Innovations

I

ndigenous Planning Cheat Sheet

Indigenous Business and the Resource Sector

Indigenous Planning Starter Kit

Indigenous Guardians and Development
---
SVS News
Meet Rowena Celestial
Introducing on of our newest team members, Rowena Celestial, who joins SVS as a financial coordinator. Rowena's immense fascination with numbers, problem solving, and analysis growing up eventually blossomed into a deep appreciation for accounting. She has combined experience in all aspects of general and financial accounting, which includes preparation and analysis of financial statements, auditing, budgeting, cash management, account reconciliation and variance analysis, and HR including payroll and benefit administration, to name a few. She consistently seeks out new opportunities to grow and learn in her field. Along with her unyielding dedication to accounting, Rowena is also passionate about uplifting others and giving back to the community. This strong desire eventually spilled over into her work life, which is what primarily drew her to the SVS team and their positive impact on Indigenous communities.
Reconciliation Circle Update
SVS's Reconciliation Circle was born out of our commitment to the TRC Calls to Action. As a company, Call to Action #92 is a place we can directly put our efforts. We see it as a place we can influence the culture and operations within our company and hopefully influence other companies with our examples. We are a team of Indigenous and non-Indigenous professionals who have seen and learned much on our journeys – and acknowledge that we have so much more to learn and to know.
SVS's Language Monday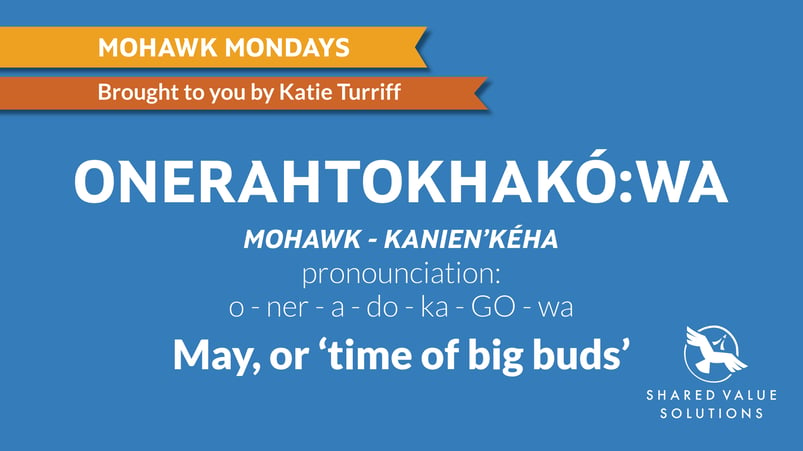 Like what you're reading? Want to receive it in your inbox every two weeks?
---
We are a Canadian B Corp, and we assist Indigenous Nations with support throughout regulatory processes surrounding major development projects like mines, hydroelectric facilities, transmission lines, highway expansions, oil and gas pipelines, natural resource transport applications and nuclear power.
We have deep context and experience behind the recommendations we provide, having worked for our clients on almost every major project in Canada over the last 10 years. For us, it's all about building long-term relationships with our clients. We want to get to know you and what you want to do so we can help you move your plans forward.
Core Services:

Impact Benefit Agreement Negotiation Support

Technical Reviews and Regulatory Process Support

Community and Economic Development Planning

Indigenous Knowledge and Land Use Studies

Environmental Monitoring

Guardians Program Development

Climate Change Readiness

GIS and Mapping

and a whole lot more...www.sharedvaluesolutions.com