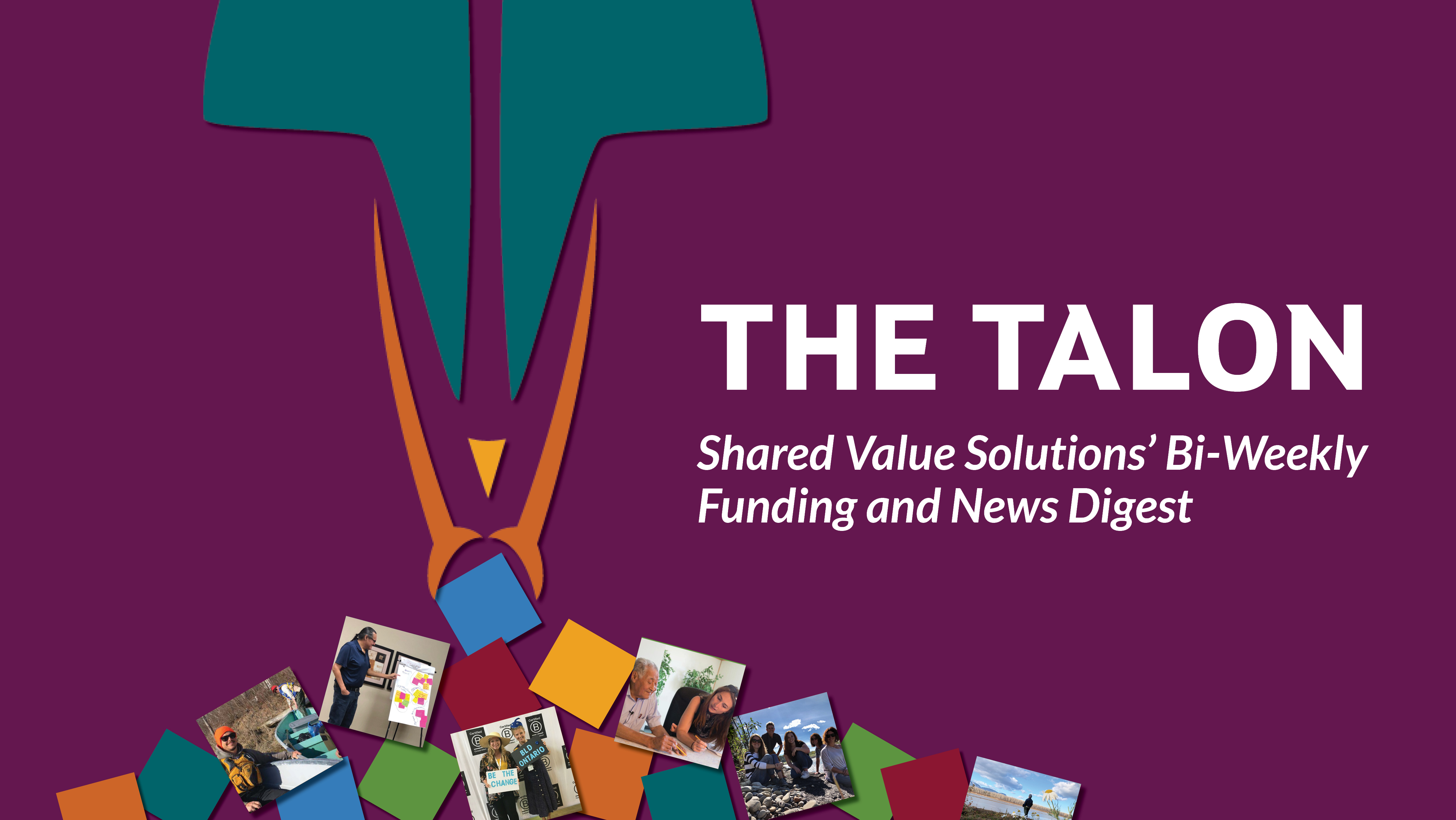 Welcome to Shared Value Solution's funding and news digest. We hope it finds you well.
We are excited to share an educational video that we created in collaboration with Nipissing First Nation, profiling their beloved but endangered Lake Sturgeon and explaining what their Department of Natural Resources is doing to protect this species!
We also have some fun news from SVS team members in the field and, as always, new funding opportunities to explore.
Enjoy The Talon, and a have a great rest of your week!
---
Speaking for the Sturgeon: Nipissing First Nation's Educational Video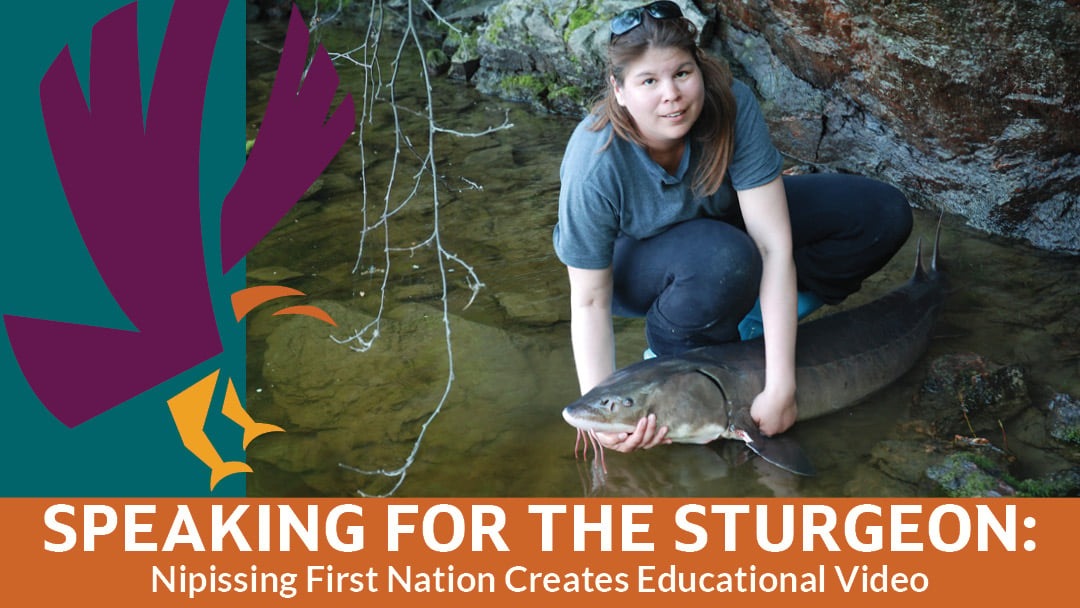 In the deep waters of Lake Nipissing lives an ancient species of fish whose ancestors shared these same waters with the dinosaurs. Like the Anishinaabe, N'me, or freshwater lake sturgeon, have been affected by many changes caused by colonization, habitat or environmental destruction, and resource extraction.
Watch Nipissing First Nation's 5-minute video which details sturgeon status in Lake Nipissing and explains their Department of Natural Resource's plan for conservation and monitoring:
Read the full blog post here:
https://info.sharedvaluesolutions.com/blog/speaking_for_sturgeon
---
SPOTLIGHT ON AN EXCITING OPPORTUNITY!
Engagement funding for the Additions to Reserve Policy redesign— applications due May 19!
This funding is available for Indigenous-led engagement activities that will inform the Additions to Reserve (ATR) policy redesign. The ATR policy was last updated in 2016 and is due for a significant overhaul. The Canadian Government is seeking input from Indigenous Nations who have knowledge of changes needed to the ATR process to help guide the updates.
Eligible activities include research and advisory services, salaries, professional fees, meeting costs, travel costs, honoraria, and hospitality. The deadline for funding applications is May 19, 2023. Funding is being provided by Crown-Indigenous Relations and Northern Affairs Canada in the following amounts:
*up to $40K for single Nations
*up to $175K for Tribal councils
*up to $200K for Regional Indigenous organizations
*up to $300K for National organizations
Preference will be given to applications representing multiple Indigenous communities. The engagement will occur between Spring 2023 and Spring 2034.
This call for proposals is now open. The deadline to submit a proposal is May 19, 2023. If SVS can support with your application or engagement, please contact us!
More information here.
---
Indigenous Funding Programs
NATION-WIDE HIGHLIGHTED PROGRAMS
NIB Trust Fund: Application deadline is June 9, 2023, 5:00 PM EDT
The NIB Trust Fund accepts applications for funding for programs aimed at education, healing and reconciliation, and cultural knowledge building. The goal of the NIB Trust Fund is to help First Nations, Métis people, and communities address the impacts of the Indian residential school system, and to provide resources to create meaningful opportunities that improve the quality of life for First Nations and Métis people.
More info here.
Hudson's Bay Foundation and the Gord Downie & Chanie Wenjack Fund Announce the Opening of Applications for Oshki Wupoowane | The Blanket Fund
Through two grant streams, The Blanket Fund will provide support for Indigenous cultural, artistic, and educational activities. Indigenous people, as well as Indigenous-led initiatives and organizations in Canada, are eligible. More information here.
CREation Community Grants Program
CREation is a multi-level funding program that supports strengths-based, community-focused and youth-led projects taking place in communities across Canada. Grassroot youth groups/collectives (comprised of Indigenous youth ages 15 to 29) are eligible to apply for funding to support community programs and projects while receiving innovative mentorship, training, and capacity-building opportunities. Funding will be provided to projects/groups that seek to create impactful community change and increase the wellness, resiliency, and engagement of Indigenous youth.
This program aims to support Indigenous youth to take ownership over the wellness of their peers and community.
More information here.
Indigenous Forestry Initiative
The Indigenous Forestry Initiative provides financial support to Indigenous-led economic development projects in Canada's forest sector. Benefits of the program include increased Indigenous participation in forestry-related opportunities, businesses, careers, and governance. More information here.
Indigenous Climate and Environmental Funding
Federal funding programs are available to support Indigenous climate action for a safer and cleaner environment for future generations. More information here.
WWF-Canada Announces New Fund for Indigenous Protected and Conserved Areas
The WWF will fund grants and contracts between $50,000 to $150,000 per year for up to three years to support Indigenous communities and organizations as they consider, establish, or maintain IPCAs.
IPCAs are defined and managed by Indigenous communities, and stewarded through Indigenous laws and knowledge systems. In the wake of the COP15 UN biodiversity summit, support for IPCAs will be increasingly important, as countries strive to protect 30 percent of the planet while upholding the United Nations Declaration on the Rights of Indigenous Peoples.
For more information, contact:
NORTHERN CANADA FUNDING:
Canadian Internet Registration Authority (CIRA) grant for Infrastructure, Online Safety, and Policy Engagement
CIRA's grants fund community-led internet projects to build a resilient, trusted, and secure internet for all Canadians. CIRA aims to increase the number of Canadians who have access to a high-quality and high-performing internet.
Through our grants, we fund community-led connectivity research, network planning, and solutions. Infrastructure solutions that CIRA will consider funding with grants must be community-led and community-owned, contributing to long-term community development.
More information here.
WESTERN CANADA FUNDING:
Indigenous Cannabis Business Fund
The Indigenous Cannabis Business Fund provides non-repayable funding contributions to First Nation communities and businesses and Indigenous entrepreneurs in British Columbia that want to participate in and receive supports to advance economic development opportunities in the federally (production, distribution, and retail) and provincially (non-medical retail sales) regulated cannabis sector. More information here.
EASTERN CANADA FUNDING
Indigenous Services Canada supporting First Nations recovery from Hurricane Fiona as part of federal government response
Four million dollars has been made immediately available through the Emergency Management Assistance Program to address recovery efforts and various needs and expenses identified by First Nations communities. Read more.
MANITOBA-SPECIFIC FUNDING
Manitoba government provides funding to protect fish and wildlife
The Manitoba government is helping protect the province's natural resources by awarding over $1 million in funding for 35 fish and wildlife improvement projects from the Fish and Wildlife Enhancement Fund, Natural Resources and Northern Development Minister Greg Nesbitt announced.
See https://www.watercanada.net/manitoba-government-funding-protect-fish-wildlife/
ONTARIO-SPECIFIC FUNDING
2023-2024 Grant Applications now live!
Miziwe Biik receives funding from Human Resources Development Canada through the Aboriginal Labour Force Development Circle to deliver training programs to the Indigenous community in the Greater Toronto Area.
Employers, individuals and community organizations are invited to send in applications.
Miziwe Biik offers different funding programs to assist with employing or training our clients. Visit our call for proposals page to learn more: Learn more here.
---

Opportun

ities Round-Up:
Clean Energy in Indigenous, Rural, and Remote Communities. Environment and Climate Change Canada has announced an additional $300 million for clean energy projects. This funding supports projects that help advance Indigenous-led climate action, support local economic development, and create skilled jobs while reducing pollution and improving air quality. There is no deadline to apply.




Pathways to Safe Indigenous Communities. The Government of Canada is providing $103.8 million over 5 years to assist First Nations, Métis, and Inuit communities with implementing and developing Indigenous-designed community safety projects. There are several activities eligible for this funding, including initiatives that recognize the importance of Traditional Knowledge and practices in community safety and well-being. There is no deadline for this funding.




Assistance to be Offered to Residents of Mud Lake for Relocation

Assistance is being extended as a result of previous and potential flooding events which have been an ongoing concern for some residents. The decision to relocate or remain in the community will be up to each household. The amount of financial assistance payable to Permanent Residential Property Owners will be determined by the number of permanent residents living in the household.

Residents who wish to discuss relocation assistance can contact Jacob Kimball, Manager of Legislation, at jacobkimball@gov.nl.ca or 709-729-5473, for further information.
The Southern Chiefs' Organization Launches New Survey Seeking Citizen Input on Reforming Justice System
The Southern Chiefs' Organization (SCO) has launched a new online survey with the goal of seeking input that will assist the SCO in advocating for the creation of an effective, equitable, and safe justice system from a First Nations perspective.
The survey is the latest tool, part of SCO's overall First Nations Justice Strategy, which includes a focus on restorative justice. SCO's Restorative Justice Program serves several First Nations and has dedicated Community Justice Workers in six communities—Bloodvein, Long Plain, O-Chi-Chak-Ko-Sipi, Pinaymootang, Sagkeeng, and Sandy Bay First Nations. The program also serves Brokenhead, Dakota Tipi, Dauphin River, Ebb and Flow, Lake Manitoba, Lake St. Martin, Little Saskatchewan, Skownan, and beyond.
You can find the survey here: https://www.surveymonkey.com/r/SCO-IJS





United Brotherhood of Carpenters Canadian District Receives $37 Million to Support Employers Hiring First-Year Apprentices




This program will fund assist Small and Medium Enterprises (SMEs) to hire new, first-year apprentices in the skilled trades and provide extra support for employers to assist apprentices from equity deserving groups.




Apprenticeships offer a great way to get the hands-on work experience needed to pursue a career in the skilled trades, and small business plays a fundamental role in Canada's apprenticeship system.

Many SMEs do not have the resources to offer apprenticeship training opportunities. In an effort to change this situation, Rowe and the UBC Canadian District have launched a two-year, $37-million program funded by the government of Canada's Apprenticeship Service to provide support to SMEs in Canadian construction and manufacturing "Red Seal" trades to help them to hire new, first-year apprentices needing a leg-up to begin lucrative careers in the well-respected skilled trades.
In addition to financial supports, the program provides assistance to help employers navigate the apprenticeship system, onboard new apprentices, and set up the appropriate workplace training via a digital toolkit that can be found on their website at ubc-asp.ca.
---
We're Hiring!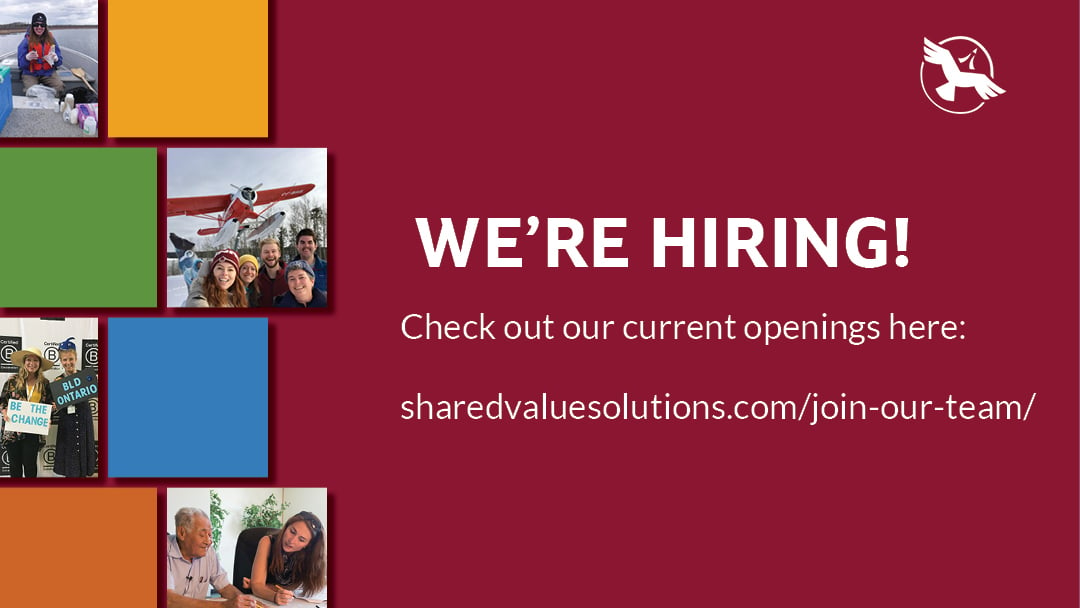 Intermediate Environmental Consultant, Project Manager
Are you looking to do meaningful work with your BSc, Masters,or PhD in Natural Resource Management, Water Resources Management, Environmental Planning, Indigenous Studies, Environmental Studies or Political Science? We are looking for a candidate with 5+ years experience with federal and provincial environmental/impact assessments and project management, as well as someone with skills and experience working in cross-cultural settings, preferably with First Nations, Métis or Inuit communities.
If this sounds like you, we'd love to hear from you!
Click here to learn more and apply for this position.
---
SVS News
SVS's Laura Sayers had the pleasure of participating in the Lac Seul Career Fair on the beautiful, Traditional Territory of Lac Seul First Nation. What a great event to connect with the community and talk about career opportunities!
---
SVS eBooks for Download: Collect Them All!
Check out our collection of informative eBooks that are available for free download:
Protecting What Matters: Environmental Monitoring Ideas Bundle for Indigenous Nations

Channeling the Wisdom of Indigenous Knowledge

Pandemic-Inspired Research Innovations

I

ndigenous Planning Cheat Sheet

Indigenous Business and the Resource Sector

Indigenous Planning Starter Kit

Indigenous Guardians and Development

GIS Intro Guide: Harnessing the Power of Maps

A Lands and Consultation Department Guidebook

Planning Starter Kit
We are a Canadian B Corp, and we assist Indigenous Nations with support throughout regulatory processes surrounding major development projects like mines, hydroelectric facilities, transmission lines, highway expansions, oil and gas pipelines, natural resource transport applications, and nuclear power.
We have deep context and experience behind the recommendations we provide, having worked for our clients on almost every major project in Canada over the last 10 years. For us, it's all about building long-term relationships with our clients. We want to get to know you and what you want to do so we can help you move your plans forward.
Core Services:

Impact Benefit Agreement Negotiation Support

Technical Reviews and Regulatory Process Support

Community and Economic Development Planning

Indigenous Knowledge and Land Use Studies

Environmental Monitoring

Guardians Program Development

Climate Change Readiness

GIS and Mapping

and a whole lot more...www.sharedvaluesolutions.com