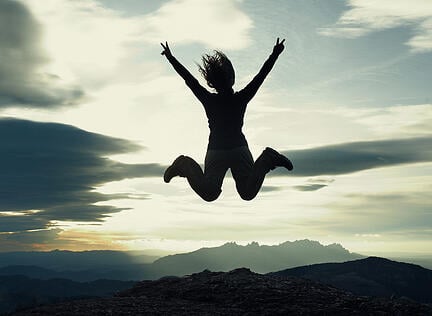 Mikisew Legal Victory is a Victory for Canada and the Environment
In the summer of 2012, the Government of Canada introduced and passed two controversial "Omnibus Budget Bills" - Bill C-38 and Bill C-45. This legislation shattered a range of federal environmental laws that provided protection to Canadians and the Canadian environment. With breathtaking speed, the Canadian Environmental Assessment Act, the Fisheries Act, the Species at Risk Act and the Navigable Waters Protection Act were either thrown out and replaced, or transformed.
UPDATE - June, 2015: Canada has appealed the decision, and Mikisew is cross appealing on certain aspects of the decision that could have gone farther. The appeal will likely be heard sometime in the fall of 2015.
The end result of the "Omnibus Budget Bills", C-38 and C-45, was to reduce "the scope, depth and frequency of federal environmental assessments and protections" (

Mikisew Cree First Nation, 2014, Media Release

) throughout Canada. The Bills also reduced federal protection of hundreds of streams, rivers and tributaries across the country. Aboriginal peoples across Canada protested, catalyzing the

"Idle No More" movement

. Environmental groups and opposition parties accused the Harper government of gutting environmental protection.
Amid the protests and accusations, the Mikisew Cree First Nation, bravely and at their own cost, launched a principled court challenge to the Omnibus Budget Bills on January 8, 2013. The Bills included changes that reduced federal protection of waterways and fish habitat, which the Mikisew have used for generations to fish, trap and travel. Without a great deal of publicity or fanfare, the Mikisew focused their legal challenge on the basic need for consultation for sweeping changes to environmental protection and assessment laws that could threaten their rights and interests.
The legislative changes in the Omnibus Budget Bills may have been intended to facilitate project development - especially for oil & gas and mining - but the legislation may have had the opposite effect, generating what Aboriginal law expert Larry Innes and lawyer for the Athabascan Chipewayan First Nation says is "all litigation, all the time". Instead of a more efficient, predictable and transparent playing field for industry, the changes created an environment for legal and political attacks. Companies keen on Aboriginal and industry partnerships, and sound environmental decision-making, to move developments forward may have found themselves hindered, rather than helped.
And, the Mikisew won their case. On December 19, 2014, Judge Roger Hughes, in a 64 page decision, found that the duty to consult was triggered when the federal government introduced the legislation that had the potential to adversely impact Mikisew's treaty rights. ""No notice was given and no opportunity to make submissions was provided," Hughes wrote in his ruling. "The Crown ought to have given the Mikisew notice when each of the Bills were introduced into Parliament... A reasonable person would expect that a reduction in the number of waterways monitored carries with it the potential risk of harm."
Here are 5 reasons the Mikisew legal victory is a victory for Canada and for Canada's environment:
1. Hundreds of watersheds - streams, rivers and tributaries - across Canada will see increased Aboriginal environmental oversight & stewardship
All Canadians will benefit from the increased scrutiny and attention that will now be placed on watersheds and waterways across Canada. An Edmonton Journal article noted, "Mikisew Cree will hold the government to account. When a project is proposed that will affect the steams and fish habitat on its land, the First Nation will demand Ottawa monitor and protect that waterway anyway." It is likely that the Mikisew Cree First Nation will not stand alone in demanding monitoring and protection, and additional First Nation source water protection.
2.
Fish habitat across Canada will see increased Aboriginal environmental oversight & stewardship
The changes the federal government made to the Fisheries Act mean the Act now primarily protects fish, not fish habitat. Canada's Aboriginal Peoples will now find encouragement for increased efforts to assert stewardship over fish habitat. Judge Hughes said that "the amendments to the Fisheries Act removed the protection to fish habitat from section 35(1) of that Act. The Applicant submitted that this amendment shifted the focus from fish habitat protection to fisheries protection which offers substantially less protection to fish habitat and the term "serious harm" permits the disruption and non-permanent alteration of habitat: "Any activity harmful to fish impairs the exercise of aboriginal and treaty rights to fish" (Paragraph 74 of the Applicants Amended Memorandum of Fact and Law).... I find that, on the evidence, a sufficient potential risk to the fishing and trapping rights has been shown... to trigger the duty to consult."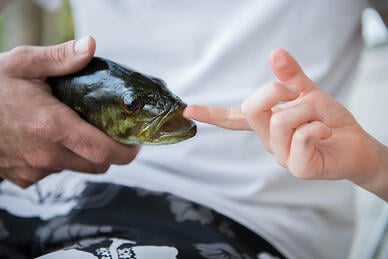 3.
We may now see

more

rather than fewer federal environmental assessments
Where Aboriginal fishing, hunting and trapping rights may be adversely impacted, the federal government may have to conducte environmental assessments. Judge Hughes noted that the new Canadian Environmental Assessment Act, 2012 (CEAA, 2012) "has the effect of reducing the number of projects that could trigger an environmental assessment as compared to the Canadian Environmental Assessment Act, 1992. The new Act only requires an environmental assessment if a project is on a list of designated projects" and "this designated list allows for approval of projects with reduced environmental oversight. Although those projects will usually be smaller in size, they could have a cumulative effect on the ecosystem which the Mikisew relies upon. This has the potential of affecting the Mikisew's fishing, hunting and trapping rights."
Expect to see more Aboriginal inclusion in environmental assessments, especially traditional land use and mapping studies, approaches to combining scientific and traditional knowledge, First Nation environmental assessments driven by First Nations themselves, and greater involvement of aboriginal knowledge holders, aboriginal environmental monitors and aboriginal land use planners.
4. Government decisions that may adversely impact the environment, are more likely to benefit from the application of Aboriginal
traditional ecological knowledge
and
traditional land use studies
"We don't want to ignore government or have them be afraid of us. And nobody wants to keep dragging the government to court," he said. "The First Nations have valuable contributions and knowledge on these important issues." In a media release, Chief Steve Courtoreille and the First Nation community noted "Mikisew hopes this decision signals a stronger role for First Nations in determining how the lands in their territories will be used and in protecting the environment for future generations of all Canadians."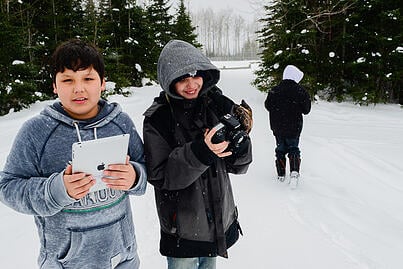 A new generation adopts new technologies for land and water stewardship - students at Constance Lake First Nation learning how digital tools can be used to protect their lands and waters - photo by Laura Taylor, Shared Value Solutions
5.
Earlier and more substantial consultation on the policies behind legislation that will impact Aboriginal rights and interests - especially environmental and water related interests
Many Canadians share these interests and share interests in protecting the environment, watersheds, waterways, endangered species and fish habitat. Judge Hughes made it clear that federal government officials need to consult First Nations early in the law-making process.
What Happens Next?
The federal government now has 30 days to appeal Federal Court Justice Roger Hughes' decision. Given the track record of such appeals, and the fact that Justice Hughes provided a declaration that the duty to consult arose in the circumstances of the case, but did not order an injunction or impose procedural constraints on the federal government, there is a good chance his decision will stand.
This decision is particularly important as Canadian governments move forward with regulations and guidance on how environmental assessments ought to assess the impacts of climate change on projects. Ontario, for example, is soon to launch new Ontario climate action guidance that may include guidance for environmental assessments. As we note in a recent post on how

First Nation, Inuit & Métis Peoples are Key to Climate Change Action

, federal, provincial and territorial governments are awakening to the rich knowledge and innovation resources that can be made available through shared decision making, and shared ecosystem management of local and regional ecosystems and watersheds. We've also written extensively on the critical importance of traditional ecological knowledge and environmental change.
Aboriginal peoples across Canada share deep spatial multi-generational knowledge of landscapes, seascapes and regional ecosystems and watersheds, and experience with appropriate and meaningful ways to transmit and share this knowledge. In contributing to environmental assessment decisions about protecting species and their ecosystem habitats, First Nation, Inuit and Métis Peoples have deep knowledge of risk management approaches that offer hope for the survival of vulnerable species and their habitats, as well as proven strategies for ecosystem based options for adaptation, ecological restoration, forest management, shared ecosystem management, and community based natural resource management.
What happens next within the federal government remains to be seen. "We do not recognize the new legislation. How can we recognize what we haven't been consulted on?" said Chief Steve Courtoreille of Mikisew Cree First Nation. "(The federal government) will have to find a way to navigate that. We will protect our interest. We will protect our environment."
Businesses and organizations are made up of people. So are communities. Imagine a world where people in industry and government, and people from towns of all sizes, get together to make amazing things happen – things they couldn't have dreamed up alone. A world where people from corporations get together with people in government or NGOs to explore innovative ways to do business while enhancing the natural and social environment. Join us in Creating Shared Value!


At Shared Value Solutions, We speak your language. And we know that the impossible is possible – with the right people in the circle.
We are an Ontario B Corp and we bring the best engineering, design, environment, architecture and other technical discipline expertise to address your challenges and opportunities:
Strategic Environmental Assessment guidance, coordination and support

Collaborative land and resource use planning and management- process design and delivery

Traditional Ecological Knowledge Studies & Traditional Knowledge Studies

Traditional Land Use Studies (TLUS)/ Traditional Land Use and Occupancy Mapping

Design and delivery of programs promoting/supporting positive behaviour change- environmental stewardship, community-based social marketing, health/environmental health promotion

Contributing human environment considerations to technical assessments and management plans in sectors such as water resources, remediation, land use, mining, oil & gas, linear corridor development, forestry, renewable energy, nuclear waste, contaminated sites, brownfield redevelopment, watershed planning, drought planning, water use planning, waste management and waste diversion

Aboriginal and Industry Partnerships working with First Nation, Inuit and Métis communities

Value Engineering & Value Analysis: we facilitate project teams to optimize a project by understanding functions, objectives, costs and social, cultural and environmental considerations.