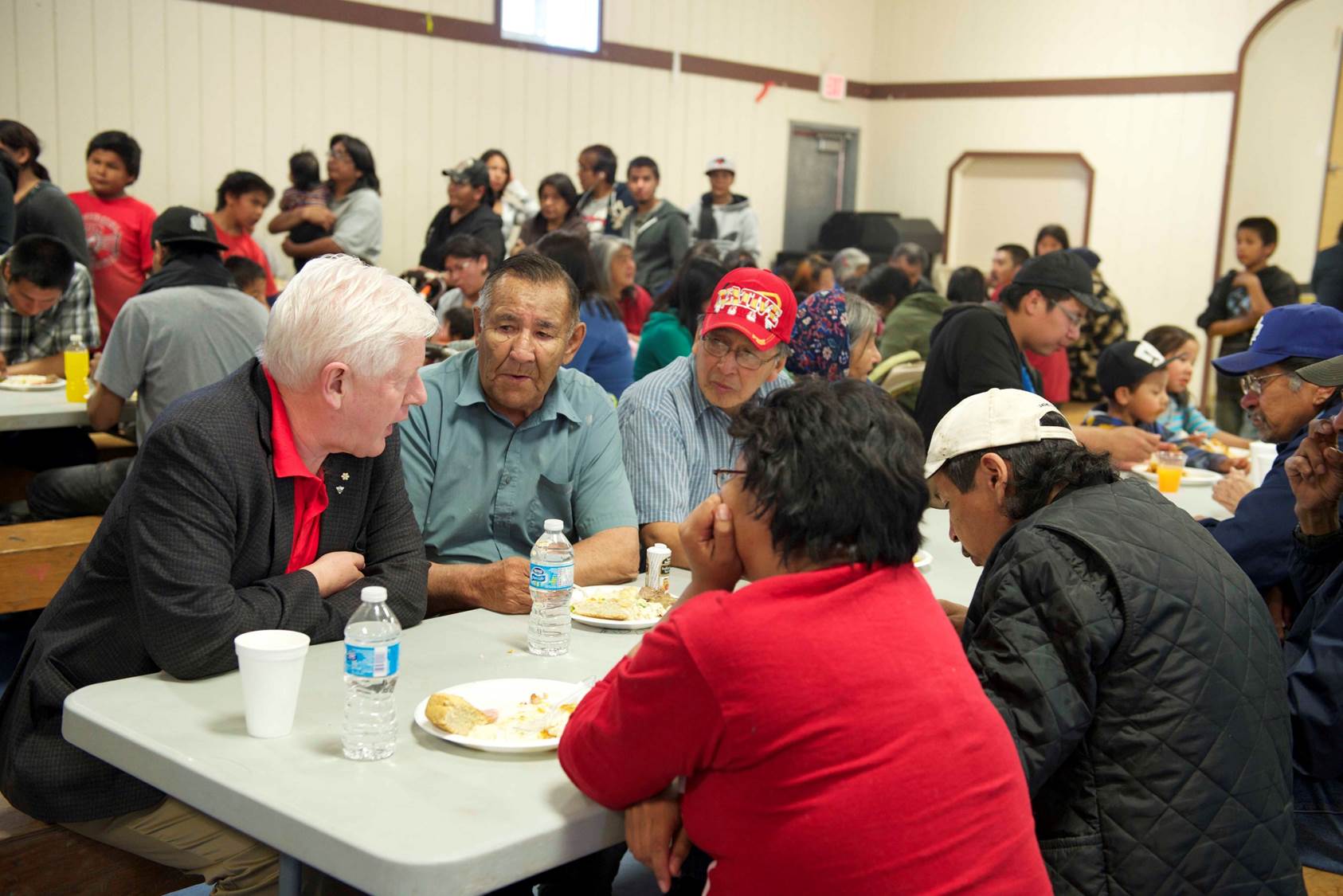 "Traditional Knowledge Matters" is our series of blog posts on the ways and means of influencing the environmental assessment and permitting process using Aboriginal traditional knowledge. See also:
Support for traditional knowledge and traditional land use studies is especially important for building relationships between communities and project proponents where there is a mutual desire to create real and meaningful partnerships. As new forms of Aboriginal and industry partnerships emerge, it is important for partnerships to start on a footing of protecting the lands, waters and way of life of Aboriginal community members and future generations. Combining scientific and traditional knowledge is important for designing adaptation strategies so that they are scientifically sound and truly connected to local value systems, needs and priorities.
Getting the solid support of the community behind traditional knowledge input to an environmental approvals process is extremely important. Above all, it provides credibility- the community is speaking with one voice. In our experience, there are a range of ways to get community support behind a process to gather traditional knowledge and its results. In general, it's about building trust, excitement, and allowing people a say in how this important and sensitive information is gathered and used. Here are six measures that we have found particularly effective:
Community steering committee- A committee composed of community leaders and champions who represent and can engage key people within the community, and who are legitimately seen to be the best people to oversee the process on its behalf. Hold regular meetings throughout the process so this committee is properly informed and can answer questions and concerns from the community and promote the process.
Information sharing and use agreement- This is a formal agreement between the community and a project proponent to establish trust in how traditional knowledge will be collected and used. Such agreements normally lay out what types of information will be shared with the proponent and government from the traditional knowledge gathering process, how it will be collected, how confidentiality and intellectual property will be protected and respected in the process, how traditional knowledge will be used and presented by the proponent, and how the community will be provided with informed consent for the ways it is used. These are best crafted and negotiated with the help of legal counsel.
Community coordinators and researchers- Hire trusted community members as coordinators and researchers for the process. They will help open many doors, and knowledge holders- especially elders- will feel like they are sharing their knowledge with the next generation of their people and not just with strangers.
Regular information-sharing- To maintain interest, "buzz", and a sense of momentum, keep the community informed of progress at several points throughout the process. Use multiple media such as print newsletters or flyers, social media sites, community websites, radio, and/or local TV .
Verification workshops- To build support for results and support internal "peer review", hold workshops with different knowledge-holder groups- for example elders, land-users, healers, clan mothers- to discuss and verify the results of the process.
Informed consent touchpoints- Hold an open community information session at the beginning to explain the planned knowledge-gathering process and ask for consent to conduct it (as well as surreptitiously recruiting participants). Hold an open community feast and celebration at the end to share the final results, and allow the community to consent to the results as well as how they may be used in the permitting and approvals process. Finally, ensure that you or the proponent circle back one more time to provide an opportunity for the steering committee or a wider audience of the community to consent to draft copies of the documents which show specifically how the traditional knowledge was applied to the environmental approvals process.
Need Help?
The staff and partners at Shared Value Solutions Ltd. are experienced, qualified researchers who can help you use traditional knowledge to influence the environmental approvals process for industry or infrastructure projects in your territory. We understand and work extensively with Aboriginal communities. Contact us for help with anything from training, to study design advice, to full study delivery. Contact us at:
(226) 706-8888