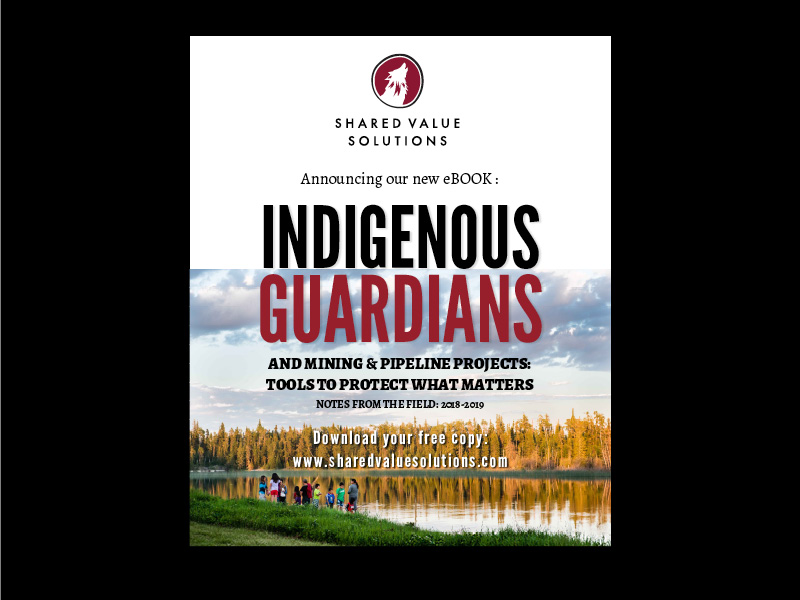 Indigenous nations are the Guardians of all resource development in their territories - a reality development companies are at long last beginning to understand. What we are seeing in our work with Indigenous clients from coast to coast to coast is a trend towards leveraging IBAs and related agreements to help build the Guardians programs that then play a crucial role in monitoring the lands and waters development projects might affect.
Our new eBook, Indigenous Guardians and Mining & Pipeline Projects: Tools to Protect What Matters, presents stories, ideas and lessons learned in our work over the past year or so that connect the themes of stewardship and resource development projects, exploring novel ways to protect what matters.

This volume contains the five most popular essays from our recent blog series on IBAs:
Chapter 1: Eight Powerful IBA Strategies for Mining Projects

Chapter 2: Mine Closure: Five Negotiation Strategies

Chapter 3: How the Dehcho Asserted Their Role as Stewards of the Mighty Mackenzie

Chapter 4: Indigenous Oversight: A Tale of Two Pipelines

Chapter 5: Are your Technical Reviews Helping or Hurting your IBA Negotiations?
We hope you find this book to be a useful resource in your thinking around negotiating future IBAs and the possibilities for effective environmental monitoring of projects in your territory. This is a rapidly evolving topic, and there is so much more to say! If you have a story to share on the topic, please get in touch – it's our mission to share what is working as widely as possible.
SVS is a Canadian B Corp, and we assist Indigenous communities with support throughout regulatory processes surrounding major development projects like mines, hydroelectric facilities, transmission lines, highway expansions, oil and gas pipelines, natural resource transport applications and nuclear power.
We have deep context and experience behind the recommendations we provide, having worked for our clients on almost every major project in Canada over the last 10 years. For us, it's all about building long-term relationships with our clients. We want to get to know you and what you want to do so we can help you move your plans forward.