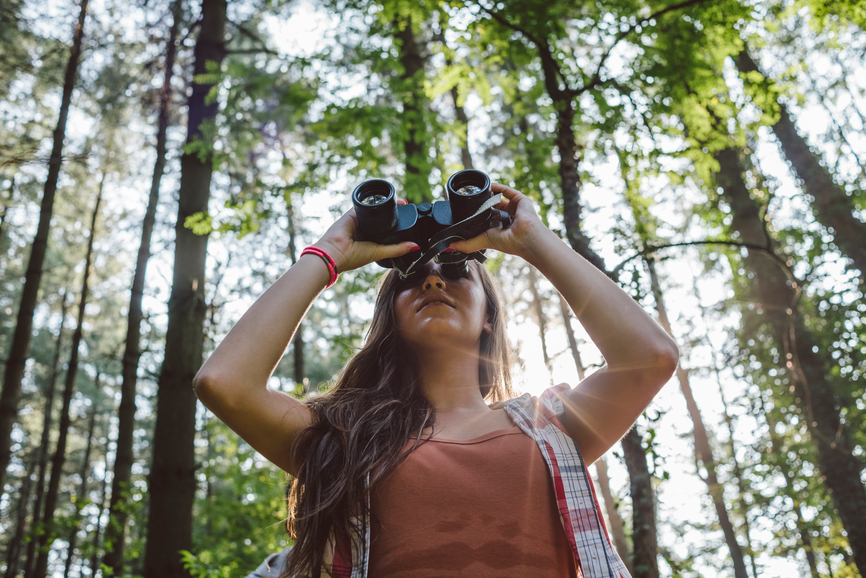 Looking for information about Indigenous Guardians and #Budget2018? Read on!
The Government of Canada's new 2018 Budget has some promising opportunities for Indigenous Guardians, including funding for protected areas, expansion of the First Nations Land Management Act, and moving to "non-repayable contributions" (a.k.a grants) vs. loans for modern treaty negotiations (a really big deal for some of our clients!)
In the background to the 2018 Budget, the federal government has launched a major review and reform of its laws, policies and operational practices to help ensure that the Crown is:
This new budget puts some money where their mouth is, while linking Indigenous funding to other federal objectives. A big piece of the 2018 Budget is focused on advancing the federal government's existing commitment to conserving at least 17 per cent of land and inland waters by 2020, through networks of protected areas and other effective area-based conservation measures. Given that 90 per cent of Canada's land and inland waters are provincial and territorial Crown or Indigenous lands, achieving this goal requires collaboration with Indigenous governments and Indigenous Guardian programs. To support Canada' biodiversity and protect species at risk, the Government of Canada proposes to make investments totalling $1.3 billion over five years. On top of that, there are funding allocations for other Indigenous Guardian initiatives.
Follow the Money
The Budget includes:
New $1 billion Nature Fund — $500 million from the federal government to create a new $1 billion Nature Fund in partnership with corporate, not-for-profit, provincial, territorial and other partners. In collaboration with partners, the Nature Fund will make it possible to secure private land, support provincial and territorial species protection efforts, and help build Indigenous capacity to conserve land and species for future generations.
$800 million in funding to:

Increase the federal capacity to protect species at risk and put in place new recovery initiatives for priority species, areas and threats to the environment.

Expand national wildlife areas and migratory bird sanctuaries.

Increase the federal capacity to manage protected areas, including national parks.

Continue implementation of the Species at Risk Act by supporting assessment, listing, recovery planning and action planning activities.

Establish a coordinated network of conservation areas working with Indigenous, provincial, and territorial partners.

$23.9 million over five years for Parks Canada to "integrate Indigenous views, history and heritage" into its national parks, marine conservation areas and historic sites managed by that agency.
Supporting the expansion of the First Nations Land Management Act - Budget 2018 proposes to invest $143.5 million over five years, beginning in 2018–19, and $19 million per year ongoing. This funding will allow an additional 50 First Nations to enter into the Land Management Regime, and become First Nation land code communities while providing pre-readiness support and capacity development to ensure their successful participation through First Nation land use study initiatives and related First Nations land code activities.
Recognition of Indigenous Rights and Self-Determination - $51.4 million over the next two years to continue its support for federal and Indigenous participation in the Recognition of Indigenous Rights and Self-Determination discussion tables.
$74.9 million over five years, with $15.5 million per year ongoing, to provide ongoing support to policy co-development forums - Permanent Bilateral Mechanisms with First Nations, Inuit and the Métis Nation to identify each community's distinct priorities and help the Government and Indigenous Peoples work together to develop solutions.
Impact Assessment and Energy Regulation - "Increasing Indigenous Participation": $1 billion over five years to support the proposed new impact assessment system and Canadian Energy Regulator; increase scientific capacity in federal departments and agencies; implement the changes required to protect water, fish and navigation; and increase Indigenous and public participation.
Clean and Safe Drinking Water on Reserve:

$172.6 million over 3 years
Support initiatives to accelerate construction/renovation of affected water systems (goal of 25 additional projects completed by 2020); support repairs to high-risk water systems; assist efforts to recruit, train, and retain water operators and establish First Nations-led service delivery models

Protecting Marine Life: $167.4 million over 5 years to help understand factors affecting health of endangered whale populations and address threats from human activities - with a likelihood that some of this funding will be available to Indigenous stewardship warriors
Low Carbon Economy Leadership Fund - Canada is investing $1.4 billion in projects to maximize greenhouse gas reductions by 2030, with the Fund being open to all provinces and territories, municipalities, Indigenous governments and organizations, businesses, and not-for-profit organizations
Supporting Clean Growth - $20 million over 5 years to fulfill the Pan-Canadian Framework on Clean Growth and Climate Change in engaging external experts to assess the effectiveness of its measures and identify best practices (it's not clear how this will engage Indigenous stewards, but we have a feeling that our clients will make sure it does!)
Grants vs. Negotiation Loans for Negotiating Modern Treaties, and Forgiveness of Present Negotiation Loans: The Government of Canada will be moving

away from the use of loans to fund Indigenous participation in the

negotiation of modern treaties. Starting in 2018–19, Indigenous

participation in modern treaty negotiations will be funded through

non-repayable contributions (i.e. grants). The Government will engage with affected Indigenous groups on how best to

address past and present negotiation loans, including forgiveness of loans.
Stay tuned for more details! If you are interested, sign up for our newsletter for regular updates.
We are an Ontario B Corp, and we assist Indigenous communities with support throughout regulatory processes surrounding major development projects like mines, hydroelectric facilities, transmission lines, highway expansions, oil and gas pipelines, natural resource transport applications and nuclear power.
We have deep context and experience behind the recommendations we provide, having worked for our clients on almost every major project in Canada over the last 10 years. For us, it's all about building long-term relationships with our clients. We want to get to know you and what you want to do so we can help you move your plans forward.