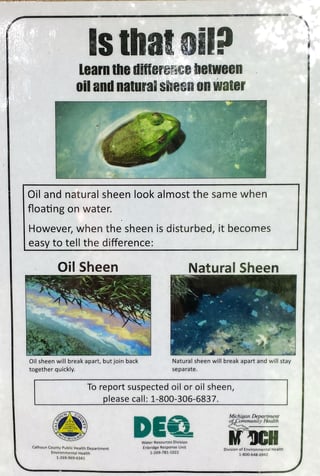 According to news reports from Bloomberg and the National Observer, Canada's federal government is preparing the specifics of "transition plans" for current pipeline proposals under review by the National Energy Board. This process is part of a wider process to strengthen environmental assessments. Trudeau has said he is preparing to overhaul Canada's environmental assessment process so Canada can get "social license for developing our resources, which will allow us to get our resources to market."
Prime Minister Justin Trudeau spoke of enforcing higher environmental standards during his election campaign. According to the Bloomberg and National Observer reports, this will mean additional regulatory requirements for current National Energy Board reviews, but will not require review processes to restart entirely. The federal government is likely to pass a new law to change the National Energy Board review process, an indication of the significance of the changes coming.
Poster at the site of the Enbridge Kalamazoo, Michigan oil spill -
the largest inland oil spill in North America.
Courtesy of Emily Ferguson
We recently wrote about 15 ideas we've heard so far from clients and other interested parties about preferences for changes to federal environmental legislation and National Energy Board pipeline review processes. For the National Energy Board, these included items such as:
Collaborate with Indigenous Nations on NEB Reform

Stop Excluding Pipeline Conversion Construction from full Environmental Assessments

Increase Canadian Environmental Assessment Agency (CEAA) oversight in the NEB process, including having CEAA issue full guidelines for project Environmental Assessments
Overhaul regulations on "Operations and Maintenance" so that all non-emergency excavations and soil disturbances go through rigourous external environmental and cultural heritage reviews, and include robust consultation with Indigenous peoples
"The government has committed to transition plans for important natural resource projects while we undertake longer term modernization on the crucial regulatory agencies on which a considerable portion of our economy and our environment depends," Micheline Joanisse, a spokeswoman for Natural Resources Minister Jim Carr, said in a written statement to Bloomberg, adding more details "will be provided in the coming weeks." Joanisse told the National Observer. "It is unrealistic and unwise for the government to rush through these important short-term and long-term regulatory changes given the importance of the issues of environment, climate change and sound energy decisions."
Some key questions will remain unanswered until details are released:
How will the government create changes that will regain the trust of Indigenous Nations?

How will the impacts of projects on climate change, and conversely, the impacts of climate change on projects, be addressed?

How will the government balance environmental protection with economic opportunities?
Erin Flanagan, the program director of federal policy for the Pembina Institute told the National Observer that the government is talking about introducing additional First Nations' participation in National Energy Board hearings. "In my mind there has to be time to get this right and so projects that are currently under review at the board may need to have policy direction from this government, preferably before the review begins, particularly with Energy East… A hearing order hasn't been issued yet for that project so there's still time to provide certainties to the regulators and provide certainty to the public that that review will be conducted in a different way."
Joanisse told the National Observer that both Carr and Environment and Climate Change Minister Catherine McKenna are working "intensely and collaboratively" across government to develop the proper approach to the consultations and redrawing of the legislation.
Keep watching this space for further updates as we learn more about next steps!
Businesses and organizations are made up of people. So are communities. Imagine a world where people in industry and government, and people from towns of all sizes, get together to make amazing things happen – things they couldn't have dreamed up alone. A world where people from corporations get together with people in government or NGOs to explore innovative ways to do business while enhancing the natural and social environment. Join us in Creating Shared Value!
At Shared Value Solutions, we speak your language. And we know that the impossible is possible – with the right people in the circle.
We are an Ontario B Corp and we bring the best engineering, design, environment, architecture and other technical discipline expertise to address your challenges and opportunities:
Strategic Environmental Assessment guidance, coordination and support

Collaborative land and resource use planning and management- process design and delivery

Traditional Ecological Knowledge Studies & Traditional Knowledge Studies

Traditional Land Use Studies (TLUS)/ Traditional Land Use and Occupancy Mapping

Design and delivery of programs promoting/supporting positive behaviour change- environmental stewardship, community-based social marketing, health/environmental health promotion, Aboriginal community energy plan initiatives

Contributing human environment considerations to technical assessments and management plans in sectors such as water resources, remediation, land use, mining, oil & gas, linear corridor development, forestry, renewable energy, nuclear waste, contaminated sites, brownfield redevelopment, watershed planning, drought planning, water use planning, waste management and waste diversion

Aboriginal and Industry Partnerships working with First Nation, Inuit and Métis communities

Value Engineering & Value Analysis: we facilitate project teams to optimize a project by understanding functions, objectives, costs and social, cultural and environmental considerations.