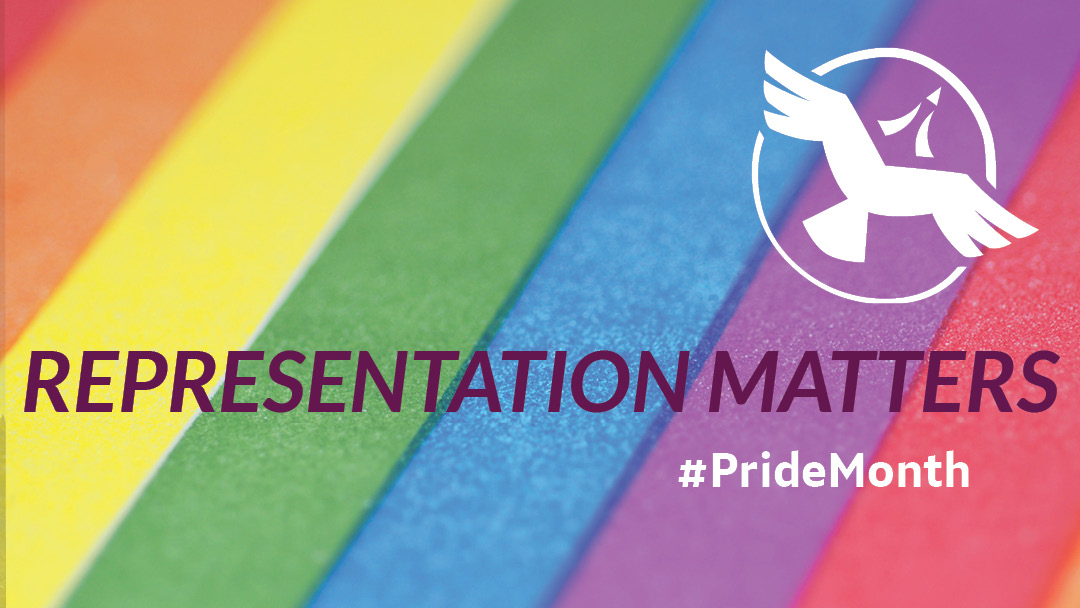 We asked SVS staff for some ideas about how to celebrate LGBTQIA2S+ representation in Indigenous Communities. Today we are featuring a handful of talented artists to check out and support:
"Kent is an interdisciplinary Cree visual artist. A member of Fisher River Cree Nation in Treaty 5 Territory (Manitoba), he lives and works in Dish With One Spoon Territory (Toronto, Canada).
Monkman's gender-fluid alter ego Miss Chief Eagle Testickle often appears in his work as a time-traveling, shape-shifting, supernatural being who reverses the colonial gaze to challenge received notions of history and Indigenous peoples."
(from https://www.kentmonkman.com/biography)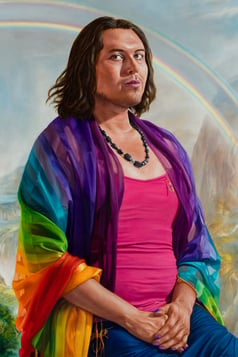 Teddy Syrette
2021
Acrylic on Canvas
60" x 40"
Billy-Ray Belcourt is a writer and academic from the Driftpile Cree Nation.
He grew up in the Driftpile First Nation, raised by a large extended family. But his bond with his kookum, his grandmother, was his anchor. And his kookum shows up again and again as a character and a symbol in his poetry. "I think of her as flowering a world in my name," Belcourt said. "She gave me the skills to be in the world as a Cree person. In my poetry, I'm trying to honour the world-building role she had in my life."
Edmonton Journal, April 27, 2018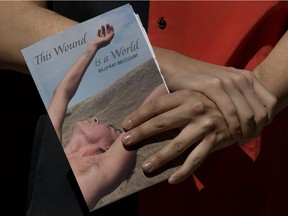 Poet Billy-Ray Belcourt holds his book of poetry, This Wound is a World.
PHOTO BY DAVID_BLOOM DAVID BLOOM /David Bloom/Postmedia
"Dayna Danger is a 2Spirit/Queer, Metis/Saulteaux/Polish visual artist raised in so called Winnipeg, MB. Using photography, sculpture, performance and video, Dayna Danger's practice questions the line between empowerment and objectification by claiming space with her larger than life scale work." (http://www.daynadanger.com/about)
Pictured here: Danya Danger (http://www.daynadanger.com/about)
Jeremy is a member of Tobique First Nation in New Brunswick.
"In September, the Polaris Music Prize for best full-length Canadian album was given to two-spirit musician Jeremy Dutcher for Wolastoqiyik Lintuwakonawa, an album performed entirely in his native Wolastoq language."
Jeremy Dutcher accepts the 2018 Polaris Music Prize for his album Wolastoqiyik Lintuwakonawa.
(Tijana Martin/Canadian Press)
"As human beings, we all have to get along. But that doesn't mean that we should forget what happened, because when we forget what happens … it will continue to happen," said the 58-year-old Stimson, a member of the Siksika First Nation.
Adrian Stimson is a celebrated Indigenous artist from Alberta who was awarded the Governor General's Award for Visual and Media Arts in 2018, the Blackfoot Visual Arts Award in 2009, the Alberta Centennial Medal in 2005 and the Queen Elizabeth II Golden Jubilee Medal in 2003. (Lauren Sproule/CBC)