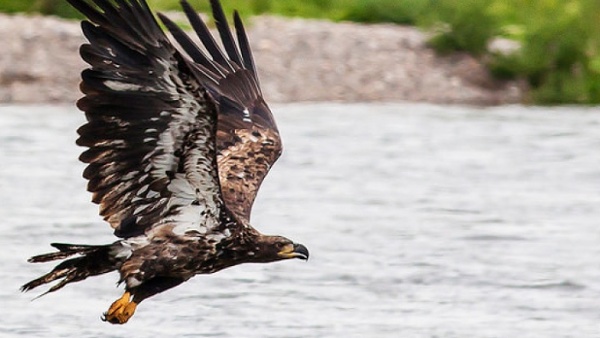 Read on for updates on Indigenous funding programs, precedent setting impact benefit and resource management agreements, and stories of prosperity, jurisdiction and stewardship in action.
Indigenous Jurisdiction
A new federal funding program is designed to support the rebuilding efforts of Indigenous nations through the provision of contribution funding aimed at developing capacity. Eligible activities include community engagement, traditional knowledge and oral history projects, workshops, and constitution development. The deadline for submitting proposals this year is September 21, 2018.
A new concept is emerging in the world of environmental decision-making: that it's not enough for governments to loop Indigenous groups into their environmental assessments, and that instead Indigenous peoples should be able to conduct their own processes that run parallel to the non-Indigenous-led assessments. The Federal court's rejection of the Trans Mountain pipeline expansion shows Indigenous-led environmental assessments are not only an essential step toward reconciliation, but necessary for industry.
If the federal government wants the Trans Mountain project to see the light of day, after the Federal Court of Appeal halted the pipeline, it must rebuild bridges with the Indigenous nations most affected. It must give them a real say in a revamped and more comprehensive impact assessment process. The government must therefore go back to the drawing board, but how?
Indigenous Stewardship
Elders refer to it as the "breadbasket" of the Dehcho, now it's about to become an area co-managed by Dehcho First Nations and the federal government. It took two decades of work, and even the threat of a lawsuit in 2010 to protect Edehzhie, which is more than 14,249 square kilometres of boreal forest and wetlands located in Dehcho territory, an area twice the size of Banff National Park.
A financial deal between the Huu-ay-aht First Nations and a natural gas exporter is allowing a decades-old salmon renewal plan to go ahead, according to Chief Coun. Robert J. Dennis Sr. The Sarita and Pachena Watershed Renewal project aims to restore depleted salmon spawning areas and juvenile salmon habitats in key waterways on Huu-ay-aht Nations' territory on the west coast of Vancouver Island.
Tallymen - or Cree land stewards - from the James Bay community of Waswanipi are vowing to keep up pressure on the Quebec government to protect a vital piece of virgin forest near their community. "We demand the protection of the Broadback Forest. We have been asking the Quebec government for 15 years, the government has not honoured its commitments to negotiate with us."
We are so proud to be honoured with BCorporation's 2018 Best for the World Changemakers designation. Thank you to all our Indigenous clients, and everyone on our team for making this happen.
Want to receive updates like this one directly to your inbox?
We are an Canadian B Corp, and we assist Indigenous communities with support throughout regulatory processes surrounding major development projects like mines, hydroelectric facilities, transmission lines, highway expansions, oil and gas pipelines, natural resource transport applications and nuclear power.
We have deep context and experience behind the recommendations we provide, having worked for our clients on almost every major project in Canada over the last 10 years. For us, it's all about building long-term relationships with our clients. We want to get to know you and what you want to do so we can help you move your plans forward.