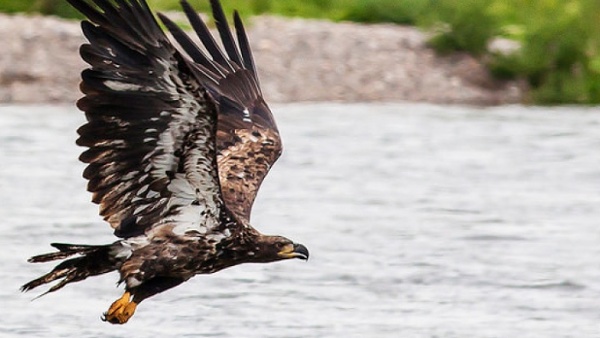 Read on for updates on Indigenous funding programs, precedent setting impact benefit and resource management agreements and stories of prosperity, jurisdiction and stewardship in action.
Indigenous Jurisdiction and Stewardship
Jurisdiction: Standing committee on Environment and Sustainable Development invites public to submit written briefs on Bill C-69
If you've been following the fast-tracked release of Bill C-69 and have comments to get on the record, the Environment and Sustainable Development standing committee will be accepting written submissions until Tuesday, April 6th, 2018. Click here for instructions to submit written briefs. The committee has held hearings over the course of last week that will recommence during the weeks of April 16 and April 23. Parties interested in presenting to the committee must send an email request to the committee clerk (Thomas Bigelow, envi@parl.gc.ca).
From the agreement that created the Great Bear Rainforest to British Columbia's Dasiqox Tribal Park to uniquely co-managed forest resources in Labrador, Indigenous led-conservation efforts and Indigenous traditional knowledge are transforming the way Canadians understand and practice conservation.
Three years after the First Nations of Aroland, Eabemetoong and Marten falls signed a cooperation agreement on forest tenure and forestry related economic development, officials from Matawa's Agoke Development Corporation announced this week that they have reached a Forestry Management Agreement with the Ontario Ministry of Natural Resources and Forestry.
Know anyone with a passion for how people and the environment interact? We're looking for a Wildlife Biologist / Ecologist experienced at working with Indigenous communities on environmental assessments and regulatory processes, technical reviews of environmental assessments, environmental impact assessments, and Indigenous community economic development.
Funding for Indigenous Communities
The program is set to provide more than $500 million for projects that will generate clean growth and reduce greenhouse gas emissions in rural communities. The program is broken into two streams: the Champions Stream and Partnerships Stream. The $450 million Champions Stream is open for applications with a deadline of May 14, 2018. The $50 million Partnerships Stream will be open for applications later this year.
We are an Ontario B Corp, and we assist Indigenous communities with support throughout regulatory processes surrounding major development projects like mines, hydroelectric facilities, transmission lines, highway expansions, oil and gas pipelines, natural resource transport applications and nuclear power.
We have deep context and experience behind the recommendations we provide, having worked for our clients on almost every major project in Canada over the last 10 years. For us, it's all about building long-term relationships with our clients. We want to get to know you and what you want to do so we can help you move your plans forward.