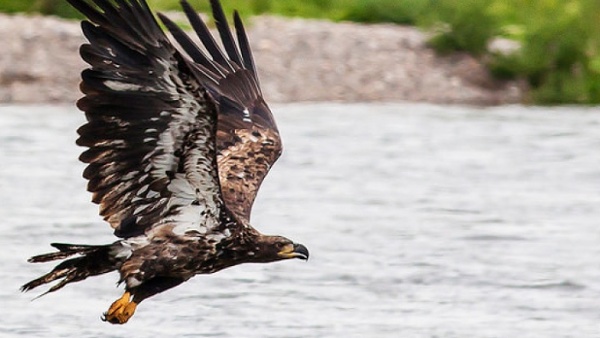 Read on for updates on Indigenous funding programs, precedent setting impact benefit and resource management agreements and stories of prosperity, jurisdiction and stewardship in action.
Indigenous Prosperity
An excellent CBC Radio interview and article making the case for the role of Indigenous economic development and Indigenous equity partnerships on the path towards Indigenous self-determination.
Facilitated by Shaun Loney of Aki Energy, this workshop in Guelph, Ontario, is focused on opportunities for prosperity in Indigenous community that have been created by social enterprises and social innovation ecosystems that are emerging across the country. Of interest to Indigenous leaders, Indigenous economic development officers, procurement officers, and members of the Aboriginal business community.
Indigenous Jurisdiction
The deadline for comments on the government's two consultation papers regarding information requirements, timelines, and the designated project list has been extended to JUNE 1, 2018. Announcement, information about the regulatory timeline, and links to the consultation papers can be found here.
A free PDF publication of a collection of essays by Bruce McIvor at First Peoples Law. Includes some incredibly insightful commentary on topics including Aboriginal Title, treaties and the duty to consult.
Indigenous Stewardship
A long history of being first responders to marine distress calls and a longstanding relationship to their lands and waters has placed Heiltsuk in an ideal position to establish it's formal role in marine response off the coast of British Columbia. "It is time for Canada to heed the Heiltsuk's leadership and seize this opportunity to breathe life into reconciliation by supporting the world's first Indigenous Marine Response Centre."
The Federation of Canadian Municipalities' climate change staff grants provide up to $125,000 to supplement the salary of a new or existing employee who will work on initiatives to improve adaption to local climate change impacts. Eligible applicants include Indigenous communities that have a shared service agreement with a municipal government related to infrastructure, GHG emissions reduction or climate change adaption.
We are an Ontario B Corp, and we assist Indigenous communities with support throughout regulatory processes surrounding major development projects like mines, hydroelectric facilities, transmission lines, highway expansions, oil and gas pipelines, natural resource transport applications and nuclear power.
We have deep context and experience behind the recommendations we provide, having worked for our clients on almost every major project in Canada over the last 10 years. For us, it's all about building long-term relationships with our clients. We want to get to know you and what you want to do so we can help you move your plans forward.