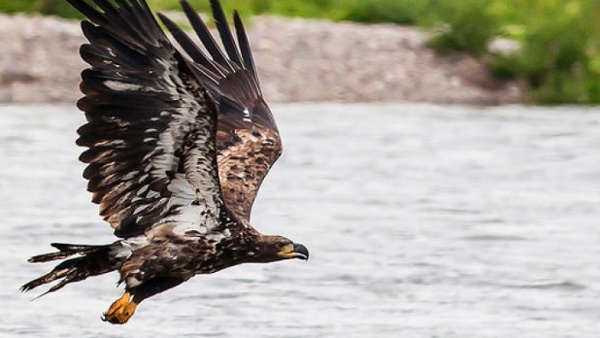 Read on for updates on Indigenous funding programs, precedent setting impact benefit agreements and stories of prosperity, jurisdiction and stewardship in action.
Canada's department of Environment and Climate Change has tabled some serious changes to legislation that informs the environmental assessment process for major development projects in Canada. We expect participant funding will be made available to Indigenous communities within the month to support their suggested revisions to the legislation and the development of regulations and guidelines to put the new statutes into practice.
Is Ontario's commitment to a junior mining firm more important than its relationship to a First Nation? This has been the subject of a judicial review in Toronto over the past week. Eabemotoong asserts that the Ministry of Northern Development and Mines hurried through the consultation process and issued a permit that allowed a junior mining company to proceed with exploration activity despite outstanding community concerns that had not been addressed.
Over the last couple months our friends at First Peoples Law have been publishing a series of posts examining the impacts of four 2017 Supreme Court decisions on the future of the Duty to Consult in Canada. From Bruce McIvor: "In 2017 the Court reiterated two important points on this issue. First, neither broader economic interests or the public interest trumps the Crown's obligations to consult and accommodate First Nations. If the duty to consult is not fulfilled, a project cannot be in the public interest. Second, because unproven and unrecognized Aboriginal rights do not give First Nations a veto as part of the duty to consult, the Crown and its agents are under a special responsibility to accommodate First Nations."
Funding for Indigenous communities
On February 1, an annual call for proposals was announced for seven Indigenous environmental funding programs totaling over $15 million. Eligible projects under the programs could include anything from developing Indigenous environmental management strategies, improving Indigenous engagement and leadership in watershed decision making to developing conservation plans for caribou habitat. Funding deadlines for the programs are coming up throughout the month of March so if you need help submitting a proposal let us know, we are happy to help.
If you're not already subscribed to our newsletter, you could be missing out on more content like this!
About Us: Shared Value Solutions
We are an Ontario B Corp, and we assist Indigenous communities with support throughout regulatory processes surrounding major development projects like mines, hydroelectric facilities, transmission lines, highway expansions, oil and gas pipelines, natural resource transport applications and nuclear power.
We have deep context and experience behind the recommendations we provide, having worked for our clients on almost every major project in Canada over the last 10 years. For us, it's all about building long-term relationships with our clients. We want to get to know you and what you want to do so we can help you move your plans forward.