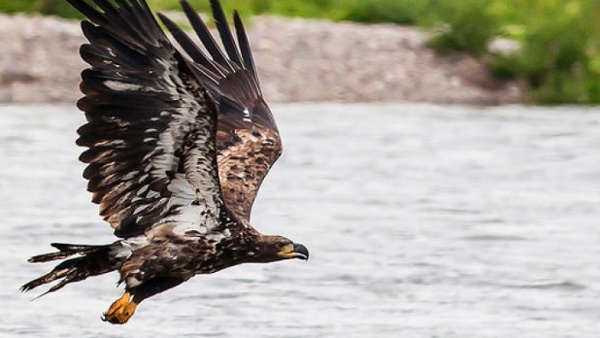 Read on for updates on Indigenous funding programs, precedent setting impact benefit agreements and stories of prosperity, jurisdiction and stewardship in action.
Innovative Impact Benefit Agreements
From innovative arrangements for construction contracts and training to out-of-the-box approaches to equitable revenue sharing, here's a list of Indigenous Impact Benefit Agreements that broke new ground in 2017.
An excellent example of First Nations using the First Nation Land Management Act (FNLMA) to make environmental and land use planning decisions without federal government interference - includes both the wind farm on Henvey Inlet and the major transmission line through Magnetawan First Nation and Shawanaga First Nation using the FNMLA and Land Code amendments.
Honouring Indigenous jurisdiction of the land is a vital element of reconciliation, yet governments have yet to recognize the protections Indigenous nations put in place. Indigenous-led conservation can help Canada accelerate toward its goal of protecting 17 percent of its land mass and advance reconciliation at the same time.
The Supreme Court is set to hear a challenge by Mikisew Cree First Nation in Northern Alberta, who is seeking a judicial review of changes made to the Fisheries Act, the Species at Risk Act, the Navigable Waters Protection Act and the Canadian Environmental Assessment Act. The appeal could set a precedent for lawmakers across the country to give First Nations a role in drafting legislation that affects treaty rights.
Funding for Indigenous communities
The Indigenous Language Revitalization Fund, launched in November of last year, will award up to $250,000 a year for up to three years to qualified projects. The announcement could set a precedent that will be closely followed by other territorial and provincial governments.
If you're not already subscribed to our newsletter, you could be missing out on more content like this!
We are an Ontario B Corp, and we assist Indigenous communities with support throughout regulatory processes surrounding major development projects like mines, hydroelectric facilities, transmission lines, highway expansions, oil and gas pipelines, natural resource transport applications and nuclear power.
We have deep context and experience behind the recommendations we provide, having worked for our clients on almost every major project in Canada over the last 10 years. For us, it's all about building long-term relationships with our clients. We want to get to know you and what you want to do so we can help you move your plans forward.