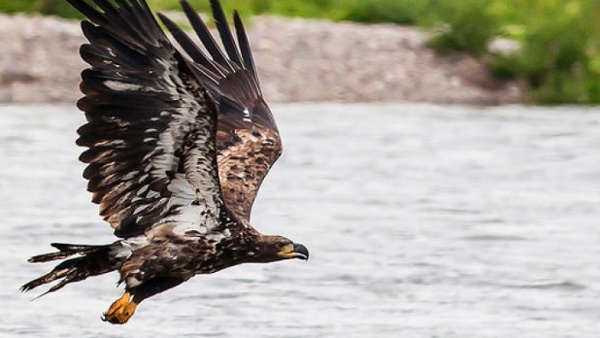 Read on for updates on Indigenous funding programs, precedent setting impact benefit agreements and stories of prosperity, jurisdiction and stewardship in action.
Innovative Impact Benefit Agreements
Aishihik First Nation signed another precedent setting mineral exploration agreement with Strategic Metals concerning all of the company's exploration projects in their traditional territory. "Basically, the idea is you're working in their backyard. So the best thing to do is have as much community involvement as possible, from day one."
SVS is thrilled to announce that we will be hosting a panel at PDAC 2018, Our panel, "Innovations in Impact Benefit Agreements," is scheduled for Tuesday March 6 at 3:30 pm.
Indigenous Jurisdiction and Stewardship
On Valentines Day 2018, the Government of Canada said it is launching a national engagement process to develop – "in full partnership with First Nations, Inuit, and Métis Peoples" - a Recognition and Implementation of Rights Framework. We're optimistic, but there can be no "fakin" Free, Prior and Informed Consent. There's a whole lotta legislation goin' on, and we've got some questions...
Are Indigenous Knowledge and Western systems of knowledge in opposition? Or do they offer multiple points of entry into knowledge of the world, past and present? This article explores the way that the traditional Indigenous ecological knowledge of communities in Canada and Australia have intersected with Western science, a couple examples of many in which Indigenous stewards have drawn conclusions about the natural environment millennia before researchers.
Funding for Indigenous communities
The program will provide approximately $220 million in funding for initiatives to reduce reliance on diesel fuel in rural and remote communities.
The first funding deadlines are April 10, 2018 for the Capacity Development Stream and May 17, 2018 for the Bioheat, Deployment, and Demonstration stream.
On February 1, an annual call for proposals was announced for seven Indigenous environmental funding programs totaling over $15 million. Eligible projects under the programs could include anything from developing Indigenous environmental management strategies, improving Indigenous engagement and leadership in watershed decision making to developing conservation plans for caribou habitat. Funding deadlines for the programs are coming up throughout the month of March so if you need help submitting a proposal let us know, we are happy to help.
If you're not already subscribed to our newsletter, you could be missing out on more content like this!
About Us: Shared Value Solutions
We are an Ontario B Corp, and we assist Indigenous communities with support throughout regulatory processes surrounding major development projects like mines, hydroelectric facilities, transmission lines, highway expansions, oil and gas pipelines, natural resource transport applications and nuclear power.
We have deep context and experience behind the recommendations we provide, having worked for our clients on almost every major project in Canada over the last 10 years. For us, it's all about building long-term relationships with our clients. We want to get to know you and what you want to do so we can help you move your plans forward.