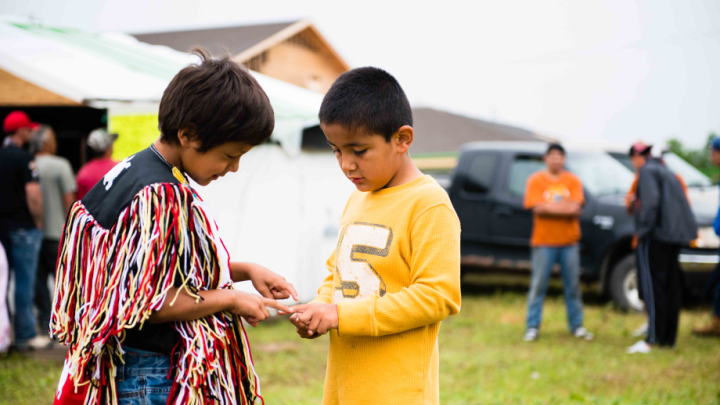 Read on for updates on Indigenous funding programs, precedent setting impact benefit agreements and stories of prosperity, jurisdiction and stewardship in action.
Innovative Impact Benefit Agreements
The impact benefit agreement, which has been in the works since 2013, will result in upwards of 600 to 1000 jobs for the six First Nations involved who hold a 20 per cent ownership in the $777 million project.
Indigenous Jurisdiction and Stewardship
An Alberta First Nation said it will oppose Prosper Petroleum's Rigel oilsands project unless the province offers assurances it will honor the First Nation's jurisdiction of it's homeland and reduce the project's water use, safeguard wildlife and limit its proximity to the Moose Lake reserve area. The community has been calling for new standards of environmental management for years.
Ginoogaming First Nation and Aroland First Nation are seeking a Superior Court declaration that they be consulted and accommodated in advance of any maintenance work taking place on an existing pipeline in their territory. The motion for summary judgment asserts that the authorization of operations and maintenance activities that could have adverse affects on Aboriginal and Treaty rights without requiring consultation is unconstitutional.
A summary of and reflection on the context of the Nova Scotia Supreme Court to uphold the approval of Alton Gas to create natural gas storage caverns despite the concerns of Sipekne'katik First Nation regarding the the health of the watershed and the potential loss of Mi'kmaw cultural identity.
Funding for Indigenous communties
A summary of four active programs providing funding to Indigenous communities designed to provide opportunities for climate change preparedness, indigenous environmental monitoring, climate change adaptation, and energy efficiency.
If you're not already subscribed to our newsletter, you could be missing out on more content like this!
We are an Ontario B Corp, and we assist Indigenous communities with support throughout regulatory processes surrounding major development projects like mines, hydroelectric facilities, transmission lines, highway expansions, oil and gas pipelines, natural resource transport applications and nuclear power.
We have deep context and experience behind the recommendations we provide, having worked for our clients on almost every major project in Canada over the last 10 years. For us, it's all about building long-term relationships with our clients. We want to get to know you and what you want to do so we can help you move your plans forward.