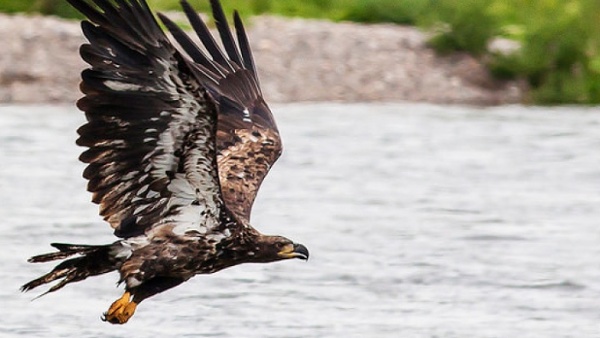 Read on for updates on Indigenous funding programs, precedent setting impact benefit and resource management agreements, and stories of prosperity, jurisdiction and stewardship in action.
Indigenous Jurisdiction
A Federal Court of Appeal decision has overturned Canada's approval of the Trans Mountain Pipeline Expansion. "Canada failed in Phase III to engage, dialogue meaningfully and grapple with the real concerns of the Indigenous applicants so as to explore possible accommodation of those concerns. The duty to consult was not adequately discharged," Judge Dawson writes in the decision. She also wrote that the National Energy Board made a "critical error" in unjustifiably excluding marine tanker traffic from its review.
NALMA is a national organization that actively works towards enhancing the networking and communication, professional development and technical expertise of First Nations Land Management while incorporating First Nations values and beliefs. The annual National Gathering aims to provide leaders, technicians and other stakeholders with new and relevant information and training related to all areas of Land Management. If you or your colleagues are going, please get in touch so we can connect in-person in Whitehorse!
The Nation's renewed push for government action follows a B.C. Supreme Court decision published last week Friday that upheld Taseko Mines' permit, a company whose mine proposal had already been rejected twice by Ottawa, allowing the company to undertake exploration work in the area despite fierce opposition by the Tsilhqot'in. "If they want to talk about reconciliation with First Nations people, this is where it starts."
Indigenous Stewardship
It is the Heiltsuk First Nation's good fortune to have within its traditional territory some of the premier fishing sites in Canada for herring. For the Heiltsuk and other coastal Indigenous peoples, it is a source of both reverence and sustenance. As part of a reconciliation negotiation between the Heiltsuk and the federal government, the Heiltsuk have tabled their desire to manage all commercial fisheries in their traditional territory on their own terms.
In case you missed it in the last Digest, here's the story of how the Dehcho First Nations, whose ground-breaking Dehcho K'éhodi Stewardship Program has been monitoring the lands and waters since 2016, recently expanded its scope to focus on a very specific pipeline monitoring need: an oil pipeline replacement across the great Mackenzie River itself.
This program funds Indigenous climate change adaption and planning projects in Yukon, Northwest Territories and Nunavut. Eligible projects include Indigenous knowledge studies related to climate change impacts, vulnerability and risk assessments, and community climate change adaption planning. The program will be reviewing applications this fall, so get in touch if you need support developing an application.
Want to receive updates like this one directly to your inbox?
We are an Canadian B Corp, and we assist Indigenous communities with support throughout regulatory processes surrounding major development projects like mines, hydroelectric facilities, transmission lines, highway expansions, oil and gas pipelines, natural resource transport applications and nuclear power.
We have deep context and experience behind the recommendations we provide, having worked for our clients on almost every major project in Canada over the last 10 years. For us, it's all about building long-term relationships with our clients. We want to get to know you and what you want to do so we can help you move your plans forward.