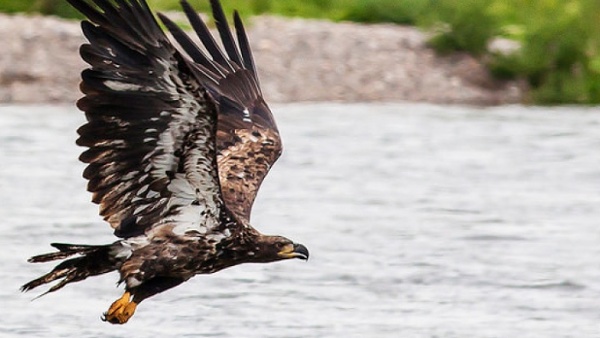 Read on for updates on Indigenous funding programs, precedent setting impact benefit and resource management agreements, and stories of prosperity, jurisdiction and stewardship in action.
Indigenous Prosperity
The story takes us to the Gwa'salal-'Nakwaxda'xw Nations who were separated from their homelands and means of subsistence after government relocation. Following this relocation the Nations began developing a plan to return their community to economic self-sufficiency. Through an in-depth community consultation and planning process, the Nations developed a strategy to support its members through the creation of the Kawatsi Economic Development Corporation. Within a few short years, the corporation has become an economic force on north Vancouver Island, operating seven distinct businesses and employing, during its peak season, over 130 employees.
Indigenous Jurisdiction
Alton Natural Gas continues to meet resistance on the banks of the Shubenacadie River where a proposed gas storage project may pump a salty brine solution into the river, twice a day at high tide, over a two- to three-year period. Nova Scotia Environment Minister Margaret Miller has yet to make a decision about an appeal of the industrial approval filed by the Sipekne'katik First Nation. "This is a major highway, a major artery for our people. You can't just put something in your vein and think it's not going to affect your whole body."
The story from West Coast Environmental Law looks at the growing shift in the manner that marine protected areas are being governed in Canada to more of a co-governance model with local Indigenous nations. True co-governance exists where responsibility and authority for governing marine protected areas is equally shared between Crown and Indigenous governments, a process that is emerging in a number of jurisdictions and is slowly becoming the new norm for marine protected areas in Canada.
Indigenous Stewardship
The story of how the Dehcho First Nations, whose ground-breaking Dehcho K'éhodi Stewardship Program has been monitoring the lands and waters since 2016, recently expanded its scope to focus on a very specific pipeline monitoring need: an oil pipeline replacement across the great Mackenzie River itself.
Indigenous Relations Alberta is accepting applications until Friday, August 31 to the Indigenous Climate Capacity Program. The program is geared towards building the technical and leadership capacity within Indigenous communities and organizations to increase community knowledge about climate change, prepare communities for green-energy and economic development opportunities, and build awareness of local actions that can be taken which will decrease community and organization greenhouse gas emissions. Individual communities can apply for up to $100,000 and regional organizations and Tribal Councils can apply for up to $200,000.
Environment and Climate Change Canada just announced that they are now accepting applications for the 2018-2019 Climate Action Fund. The goal of this program is to increase action and awareness on climate change and climate change initiatives driven by, or in support of students, youth, Indigenous peoples or organizations, and small-medium sized enterprises. The deadline for applications is September 21, 2018.
Want to receive updates like this one directly to your inbox?
We are an Canadian B Corp, and we assist Indigenous communities with support throughout regulatory processes surrounding major development projects like mines, hydroelectric facilities, transmission lines, highway expansions, oil and gas pipelines, natural resource transport applications and nuclear power.
We have deep context and experience behind the recommendations we provide, having worked for our clients on almost every major project in Canada over the last 10 years. For us, it's all about building long-term relationships with our clients. We want to get to know you and what you want to do so we can help you move your plans forward.