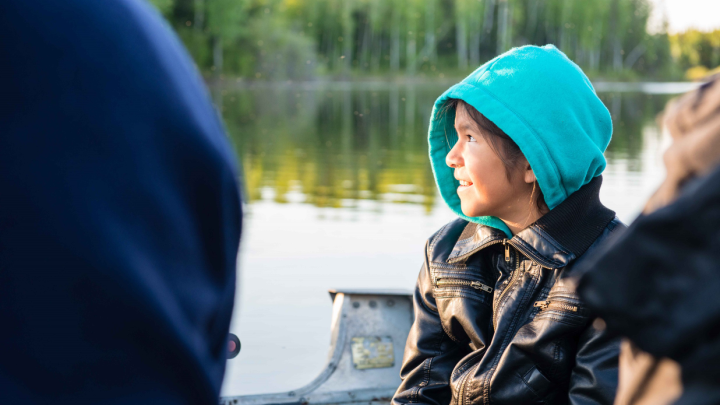 On October 26, 2017, the Ontario Government released Ontario's Long-Term Energy Plan 2017: Delivering Fairness and Choice. The Plan espouses important elements of collaboration with Indigenous Peoples and environmental sustainability through energy conservation and greenhouse gas (GHG) reduction.
To implement the Long-Term Energy Plan, Ontario will be making it easier to get Distributed Energy Resources (DERs) - solar panels, combined heat and power plants, electricity storage batteries, small natural gas-fuelled generators, and micro-grids - connected to local electricity distribution and transmission systems. There will be new Indigenous energy opportunities in Ontario.
Both the Long-Term Energy Plan 2017 and Ontario's planning for Distributed Energy Resources mean new opportunities for communities to address Indigenous energy poverty (high costs and low electricity system reliability, especially in the north), further Indigenous climate change action, and generate "own source revenue" through energy generation and storage projects.
Here's a snap shot of our Top 5 Favourite Things about the Plan, and Ontario's planning for Distributed Energy Resources:
1. Connecting Off-Grid First Nation Communities:
As many as 21 of the 25 remote First Nation communities in the province's northwest that currently rely on diesel fuel to power their communities will be connected. A shout out to Wataynikaneyap Power a transmission company owned by 22 First Nations communities and FortisOntario: The company is seeking to develop, own, and operate new transmission facilities in Northwestern Ontario in order to connect 17 out of the 25 remote First Nation communities currently powered by diesel.
2. Aboriginal Conservation Program
Conservation programs and their availability will be improved for First Nations and Métis communities. Ontario's Climate Change Action Plan allocates $85-96 million from cap and trade auction proceeds for collaboration with Indigenous communities, including a fund for community level GHG reduction projects and for community energy and climate action planning in First Nation communities.
3. Community Energy Plans
$10 Million will be allocated to the Aboriginal Community Energy Plan (ACEP) program to help communities implement their community energy plans and support the Climate Change Action Plan (Shared Value Solutions staff helped develop the original ACEP program, so we're pleased to see the orientation to implementing community energy initiatives, beyond the planning phase!)
4. Exploring Energy Projects & Partnerships
A commitment to explore how the IESO's Energy Partnership Program can be improved to better reflect the needs of First Nations and Métis within the current energy system. This Program has a strong focus on Distributed Energy Resources and may open creative opportunities for solar panels, combined heat and power plants, electricity storage batteries, small natural gas-fuelled generators, and micro-grids.
5. Access to Financing
The Aboriginal Loan Guarantee Program helps First Nations and Métis access lower-cost financing to participate in large-scale energy projects. The government will engage with First Nations and Métis to identify gaps in financing, possible changes to existing programs and alternative financing models. We have seen some significant successful Indigenous-Private Power Producer joint ventures come out of the Aboriginal Loan Guarantee Program, so this is a promising element.
Energy and Reconciliation? Leveling the playing field?
Indigenous communities are key to climate change action. Ontario's Long-term Energy Plan reflects a quickly rising trend of Indigenous participation in the energy sector and innovation with regards to lowering GHGs, and creating new ways to integrate Distributed Energy Resources.
As Regional Chief Isadore Day comments in the Chiefs of Ontario response to the Plan however, "Going forward First Nations need to be equal partners through inclusion in participatory processes and policy development that will drive the implementation of this plan. First Nations are poised to level the playing field and become major players in the energy field. However, we – which also includes all Ontarians – can only succeed when First Nations are fully involved in program development." (COO, October 27, 2017).
We have a front seat in Ontario energy planning thanks to Senior Shared Value Solutions team member Larry Sault, former Grand Chief of the Association of Iroquois and Allied Indians and CEO of Anwaatin. who is on the Board of QUEST Smart Energy Communities, and is the only Indigenous member at the IESO CEO – Roundtable on Market Renewal which is tasked wtih studying ways to better integrate Distributed Energy Resources for Ontario's energy future.
Energy co-management: a means to Reconciliation?
According to a national survey conducted by Lumos Energy entitled Powering Reconciliation – A Survey of Indigenous Participation in Canada's Growing Clean Energy Economy, there is Indigenous participation in 152 medium to large scale solar, hydro, wind, bio-energy projects in operation across the country. The clean energy advising firm predicts that an additional 50-60 projects with Indigenous participation will come online with the next 5-6 years. The report authors make links between energy projects that have respectful relationships and partnerships with elements of reconciliation, "elements that have the potential to strengthen the economic basis for healthy communities, long term prosperity and sustainable livelihoods."
Indigenous co-ownership and benefit realization is "walking the talk" of reconciliation
In terms of lowering greenhouse gases and national shift away from the use of fossil fuels, so far, British Columbia is leading the way, with approximately 52% of the nation's "clean energy" projects with Indigenous participation in operation; followed by Ontario, who hosts approximately 24% of projects. Despite higher Indigenous participation numbers, these provinces also contend with various market and policy forces that have resulted in a slowing down of clean energy growth in comparison to provinces such as Saskatchewan and Alberta, who are entering a growth phase.
Financing Indigenous Partnership and Ownership - Socially Responsible Returns on Investment
According to Lumo's survey, the norm for Indigenous communities/partnership is 25% ownership in the Project. This is achieved through such approaches as community funds, funds from Treaty settlements and land claims, community trusts, debt financing through the project development partner; external borrowing on full commercial terms and/or external borrowing backstopped by guarantees provided by governments or Indigenous financial institutions like the First Nations Financial Authority or project partners.
Social benefits from 'clean' energy projects expand much further than jobs. Indirect social benefits include community infrastructure upgrades, community energy literacy planning, community program support including housing improvements.
What programs or initiatives is your community involved in?
What would you like to be involved in?
For information on funding and support resources, get in touch. We would love to hear from you!
Shared Value Solutions (SVS) has an unshakable commitment to a land where all peoples can reach their full potential, share prosperity, and uphold their rights. We believe all of this begins and ends with healthy lands and waters.
We assist Indigenous and non-Indigenous communities and private sector companies in coming together to create shared value for all parties involved. Our values are to "have fun, make money, do good, and do good work".
Strategic Environmental Assessment

guidance, coordination and support
Collaborative land and resource use planning and management- process design and delivery
Design and delivery of programs promoting/supporting positive behaviour change- environmental stewardship, community-based social marketing, health/environmental health promotion
Contributing human environment considerations to technical assessments and management plans in sectors such as water resources, remediation, land use, mining, oil & gas, linear corridor development, forestry, renewable energy, nuclear waste, contaminated sites, brownfield redevelopment, watershed planning, drought planning, water use planning, waste management and waste diversion
Anwaatin is an Indigenous business working with Indigenous communities to fight climate change and revitalize treaty relationships in the energy sector . When you're battling climate change, you need warriors. We are those warriors. Our weapons are not guns. We're armed with wisdom and love for the natural world. Anwaatin means "calm weather" in Ojibway:
Providing technical support and opportunities to ensure Indigenous communities are front and centre in fighting climate change through greenhouse gas reduction and sequestration projects, and low-carbon energy projects.
Revitalizing and re-imagining treaty relationships between Indigenous and Non-Indigenous communities across Turtle Island to enhance and strengthen ecosystems.
Working with Indigenous ecological stewards on the front lines of climate change action