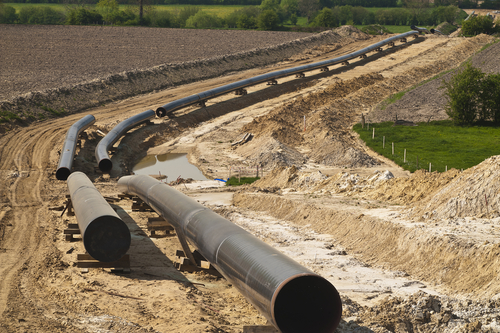 So you want to have your say about the Energy East pipeline, but don't know where to begin? While the National Energy Board (NEB) regulatory process for Energy East is still unfolding, there are some key things to think about NOW if you want to engage.
[Is this post useful? Check out some of our previous posts related to Energy East, TransCanada Pipelines and Aboriginal interests]

1. Get familiar with the NEB process
The National Energy Board (NEB) is the national regulator responsible for permitting national and international energy projects such as pipelines and electricity transmission lines. As a quasi-judicial board, they run a very formal almost court-like process out of procedural fairness.
To allow for effective participation, the NEB offers NEB 101 on its website on how to engage effectively. They also provide project specific information and assistance for projects that they are reviewing. For example, they have already started posting information for Energy East. Keep checking the site for up-dates and a calendar.
2. Apply as an Intervenor
Intervenors have a lot of power in the NEB process. The challenge is being seen as an intervenor. An Intervenor is an individual, group or corporation who has an "interest" in a proposed project and would like to formally participate in the NEB Public Hearing. Broadly speaking, intervenors are granted participation rights and obligations including the right to submit evidence, ask questions and submit final argument. It needs to be noted that intervenors can also be asked questions about their interests and their evidence.
Becoming an intervenor means applying (called "Applications to Participate") for that status by the deadline set by the NEB. In the case of Energy East, the deadline has been extended to March 17.
If you have not applied to be an intervenor, the good news is that anyone can still make comments in writing to the NEB:
To share views. Make sure you include supporting information to maximize impact.

To propose conditions on the project should it be approved for development
When you submit comments of this nature to the NEB, they will go on the public record.
For future reference, make note of the deadlines and apply by those deadlines. The NEB has specific criteria to decide if you can participate as an intervenor (e.g., proximity to project, being directly affected) or commenter. Hedge your bets- apply as an intervenor and say how you are directly affected.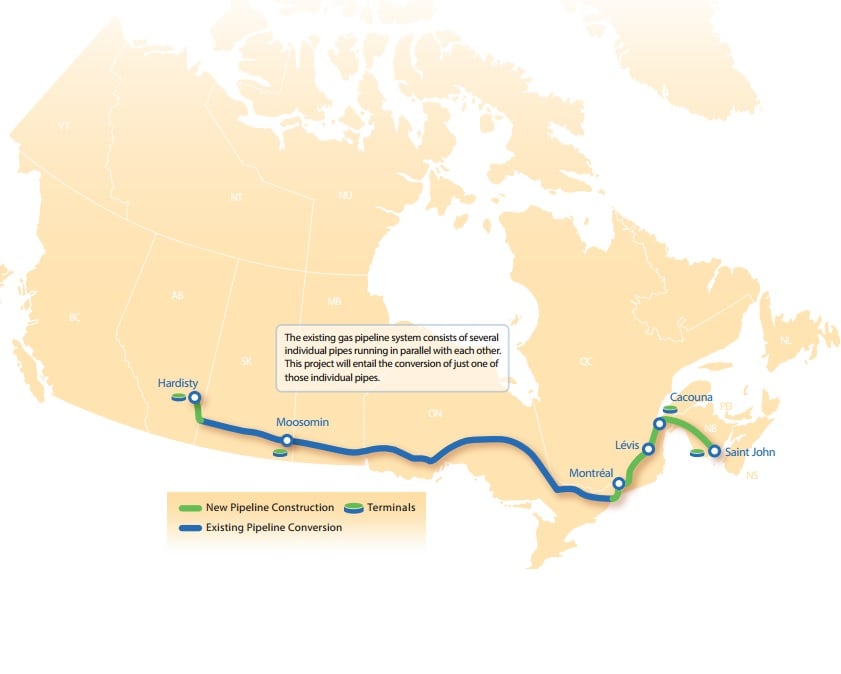 TransCanada's Proposed Energy East Pipeline Route
3. Identify and plan for key points of input in the process
Broadly speaking, the NEB has 15 months to finish the review of a project proposal like Energy East (also called a section 58 application under the NEB Act) after it accepts the application as complete. A quick look at timelines for recent projects shows that steps are roughly laid out in 1 month segments. We have laid out the general steps and timeframes below for a "typical" NEB process.
PLEASE NOTE that the process for the Energy East pipeline project has not yet been announced by the NEB, so it may differ in some respects from what is presented below. For example, there may or may not be an oral hearing, which is an optional step- although likely in the case of Energy East given the high level of Aboriginal and public interest.
Generalized steps and timeframes of the NEB process prepared from earlier projects
Estimated Timeframe

Process Step

Details

Application filed by Proponent

Proponent files application with the NEB

NEB reviews the application for completeness.

Application to Participate

1 month

Apply to Participate and List of Issues published

Formal application to be an intervenor or commenter.

At times, this step is after the Hearing Order.

Hearing Order

Hearing Order issued. The review officially starts.

The proponent's application is considered complete. NEB publishes list of intervenors and commenters. NEB may issue deadlines at this time.

Issues

1 month after Hearing Order

List of issues

NEB allows for an amendment to the list of issues that it has already identified. Filings are only considered to meet the deadline when the intended party receives them by the deadline.

This does not happen every time.

Documents

Immediately after NEB Hearing Order

Proponent to serve copy of application and related documents

After getting notice to participate, the Proponent must serve a copy of the application and related documents

Hearing – Written and Oral

Approximately 5 months

Proponent files Written Evidence

After getting notice to participate, the Proponent must serve a copy of the application and related documents to Intervenors

Information Requests (IR)

Accepted Intervenors file IR

- An IR is a written question and answer process. The NEB generally has two rounds; sometimes more.

- Questions can be asked of Intervenors by the NEB and the Proponent.

Written Evidence

Approximately 3 months

Written exchange of evidence

Exchange of evidence between intervenor and proponent.

Final Argument

2 weeks after Proponent's reply to evidence

Final argument

Final arguments can be filed. No new information can be introduced.

Oral Hearing

TBD

Oral Hearing

After the written hearing period, the NEB may or may not have oral hearings.

Board Considers Evidence

Review of materials

The NEB looks at the collected evidence and prepares its report and recommendations

End at 15 months

Release of recommendations
4. Prepare for the next step- Information Requests
In a typical NEB process, there are generally two to three rounds of Information Requests (IRs), or written questions and answers, between intervenors and the proponent before final arguments are submitted to the written portion of a hearing. Intervenors can also be asked questions by the proponent or the NEB.
The NEB has a template for IRs. An example can be seen HERE. Fundamentally, the NEB requires that IRs be submitted complete with 1) a reference to the document that is the cause of asking an IR, 2) the context or the reason for asking the IR and usually links to how an intervenor is affected, and 3) the specific information request.
5. Get more help if needed
The NEB provides helpful information and coaching- do not be afraid to use it. Each project has its own project coordinator and website where all the filings are kept. The NEB, as already mentioned, also maintains training online on their website. For dealing with legal matters, participants are advised to seek legal counsel.
One important thing to be aware of in seeking help from the NEB around the participating in the process, is that it can only answer questions of process, not content. In other words, the NEB can only speak to its process but not to the content of the proponent's project or their submissions to the NEB, until the Board releases its report and recommendations.
Shared Value Solutions can provide expertise and studies to help your community or organization understand and participate effectively in the NEB process, and clarify your interests and concerns going into it, including:
NEB and related regulatory process advice

Strategic environmental assessment and socioeconomic advice and analysis

Technical support for legal counsel

Traditional land-use and occupancy studies

Traditional knowledge studies

Considerations for TransCanada Energy East and First Nations rights and interests

Negotiation support

Coaching and mentoring for participation in NEB hearings

Assembling and managing a team of technical experts to support the community in the NEB process

Comprehensive project management services for participating in the NEB process

Businesses and organizations are made up of people. So are communities. Imagine a world where people in industry and government, and people from towns of all sizes, get together to make amazing things happen – things they couldn't have dreamed up alone. A world where people from corporations get together with people in government or NGOs to explore innovative ways to do business while enhancing the natural and social environment. Join us in Creating Shared Value!
At Shared Value Solutions, we speak your language. And we know that the impossible is possible – with the right people in the circle.
We are an Ontario B Corp and we bring the best engineering, design, environment, architecture and other technical discipline expertise to address your challenges and opportunities:
Strategic Environmental Assessment guidance, coordination and support

Collaborative land and resource use planning and management- process design and delivery

Traditional Ecological Knowledge Studies & Traditional Knowledge Studies

Traditional Land Use Studies (TLUS)/ Traditional Land Use and Occupancy Mapping

Design and delivery of programs promoting/supporting positive behaviour change- environmental stewardship, community-based social marketing, health/environmental health promotion

Contributing human environment considerations to technical assessments and management plans in sectors such as water resources, remediation, land use, mining, oil & gas, linear corridor development, forestry, renewable energy, nuclear waste, contaminated sites, brownfield redevelopment, watershed planning, drought planning, water use planning, waste management and waste diversion

Aboriginal and Industry Partnerships working with First Nation, Inuit and Métis communities

Value Engineering & Value Analysis: we facilitate project teams to optimize a project by understanding functions, objectives, costs and social, cultural and environmental considerations.
Heidi is a Canadian expert in "Strategic and Socio-economic Environmental Assessment" with over 25 years experience in resource extraction projects working for public, private and Aboriginal clients. Heidi has worked developing environmental management approaches within some of the most significant mining and oil & gas regions in Canada. She has developed unique approaches to regional socio-economic cumulative effects assessment and used facilitation/mediation skills to bear in multi-party decision-making situations. She is skilled at integrating Aboriginal and local knowledge into environmental project reviews and environmental management processes. Heidi is partly based out of Guelph and partly out of Vancouver.
Specialties
Land use planning, environmental impact assessment, facilitation / mediation, stakeholder relations, corporate responsibility, socio-economic impact assessment, traditional knowledge research, cumulative effects assessment and environmental assessment training.