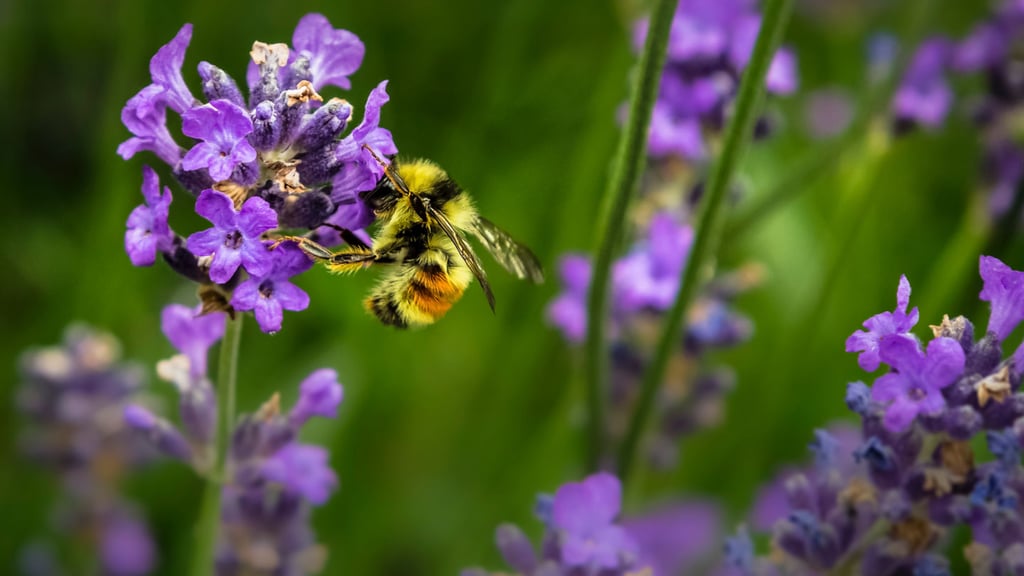 We're excited to finally share the results of a year long collaboration with the Ontario Waste Management Association and Pollinator Partnership Canada. Recognizing the huge potential to create pollinator-friendly habitat in and around landfills, SVS wildlife ecologist Melissa Tonge led the working group in the development of a detailed guide designed to help landfill managers create, maintain and enhance healthy and beautiful habitats in open and closed landfill sites. The project received support from many OWMA members, including the Walker Environmental Group, GFL Environmental, and Waste Connections of Canada.
The Ontario provincial government estimates that over 17,000 hectares of land are associated with public and privately managed waste management facilities. There are many ways to create pollinator habitat at landfill sites and, as with other conservation efforts, local, site specific actions can add up to significant change on the provincial scale.
A successful pollinator habitat project holds the promise of supporting the buzz of bees, the hum of birds and the wondrous migration of monarch butterflies while bringing your community great satisfaction and your industry positive public perceptions. Let us know if you're interested in supporting nature in your own backyard while connecting fragmented habitats across the continent.
You can download and read the guide here.
Shared Value Solutions (SVS) has an unshakable commitment to a land where all peoples can reach their full potential, share prosperity, and uphold their rights. We believe all of this begins and ends with healthy lands and waters.
We conduct land-use planning and environmental management planning, and support Indigenous communities with technical and regulatory reviews of major projects. We also advise communities and their legal counsel on the development of land laws, policies and other tools and assist communities with organizational readiness for administering land management. We assist Indigenous and non-Indigenous communities and private sector companies in coming together to create shared value for all parties involved.
We are a B Corp and we bring the best engineering, design, environment, architecture and other technical discipline expertise to address your challenges and opportunities:
Strategic Environmental Assessment

guidance, coordination and support
Collaborative land use planning and resource management - process design and delivery
Contributing human environment considerations to technical assessments and management plans in sectors such as water resources, remediation, land use, mining, oil & gas, linear corridor development, forestry, renewable energy, nuclear waste, contaminated sites, brownfield redevelopment, watershed planning, drought planning, water use planning, waste management and waste diversion
Aboriginal and Industry Partnerships

working with First Nation, Inuit and Métis communities