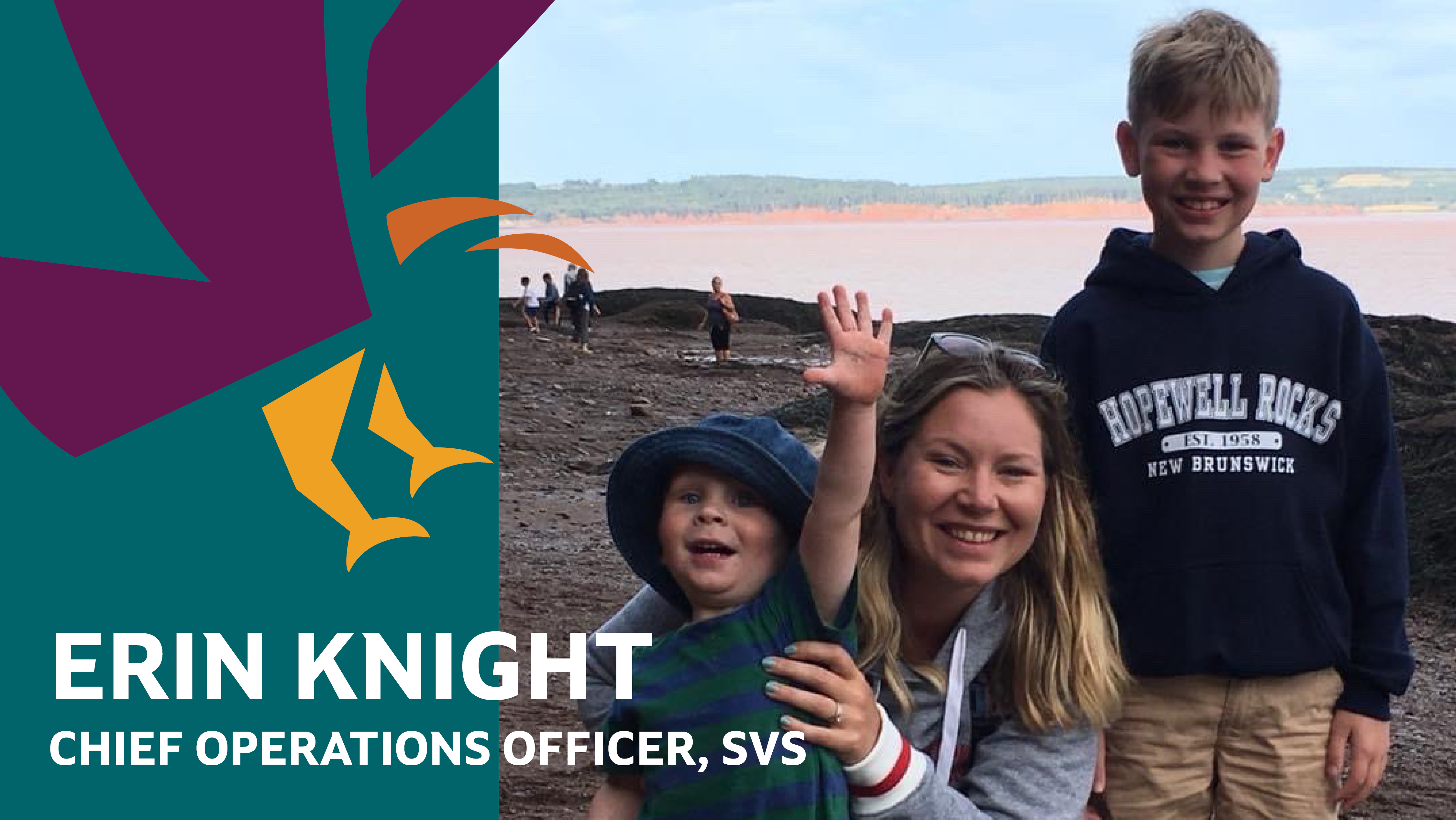 This week's #wcw is our Chief Operations Officer, Erin Knight.
Erin is a mom, HR specialist, and SVS's resident change management expert.
Like all good things in life, Erin's path to SVS was anything but straightforward. After finishing high school, Erin had a plan. She began studying history at the University of Guelph to become a teacher but decided to pursue other opportunities after discovering it was not truly where her passion lay.
Through her work in sales, and later running her own home daycare business, she discovered her love for business, people management, and strategic thinking. After returning to school to finish her bachelor's degree, an accomplishment that she said is one of her biggest, Erin entered into a post-graduate program in Human Resources at Conestoga College.
"Entering Conestoga was the first time in any post-secondary education I felt enjoyment. I loved it, I excelled, and I got into a competitive HR coop program, which eventually led me to SVS."
Erin, who is a member of the Bonnechere Algonquin First Nation and of settler heritage, said joining SVS was also a chance to become better acquainted with her own culture. [After working in HR for a while] "I found SVS and it just jived with what I valued in a business. Being part settler and part Algonquin, it felt like I could learn a bit more about my own culture through working with SVS."
As COO, she is responsible for managing all the moving pieces in our partnerships and projects and giving our staff the tools they need to succeed within these endeavors.
She said her current goals are making sure the company is a place where people feel safe and can truly be themselves, and helping everyone find a healthy work-life balance. While a post-COVID world is one in which we are faced with many new challenges and innovations, especially in the way we work, Erin noted that she remains committed to protecting the well-being of employees and clients, and ensuring the company excels in this new reality.
Above all, Erin's advice to us all as we stay the course is that "life is a journey—and everything along the way is going to teach you something. You don't need to be perfect, and you don't need to do it the way that everyone else is."