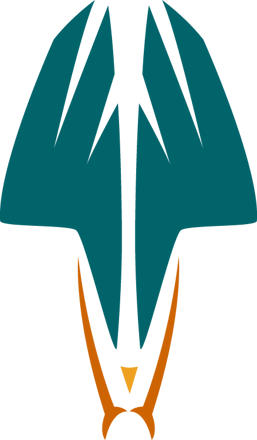 Welcome to Shared Value Solutions' biweekly funding and news digest. We hope it finds you well as winter marches on - we made it through January, folks! Our hearts go out to all of the Nations battling COVID outbreaks right now.

This week we share the release of the virtual FNMPC Conference Agenda, featuring keynote speakers Mark Carney, Vice Chair of Brookfield Asset Management and Head of ESG, and Chief Terry Paul, Membertou First Nation. Read on for our usual roundup of interesting new funding opportunities. In the SVS News section we welcome two new staff members and share a new job posting.
As for the news section, well, we all know there isn't a lot to celebrate these dark winter days. Consider taking a break from the headlines and turning inward instead. Self-care is more than a buzz word, it's an essential part of well-being, mental and physical health - now more than ever. This week, we hope you can take a little time to take care of yourself and your families.
Stay well, everyone!
First Nations Major Projects Coalition Indigenous Sustainable Investment Conference: Agenda Released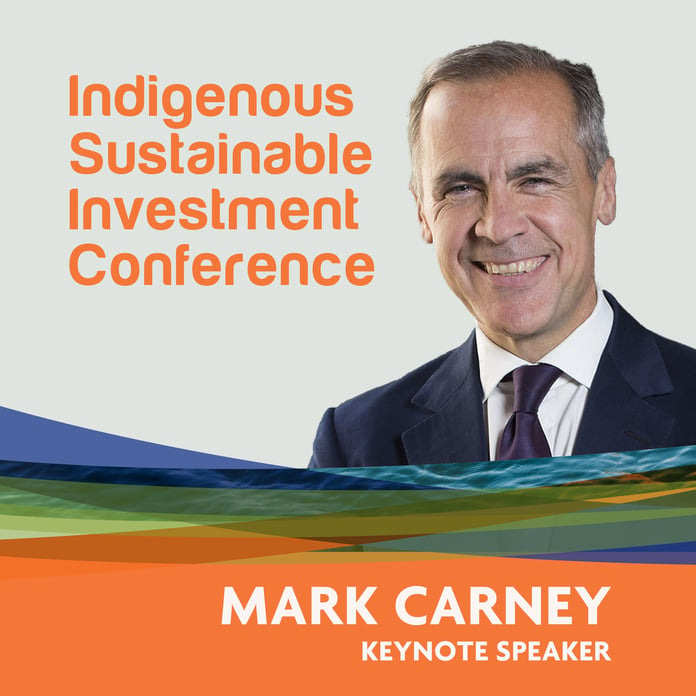 We are excited to share the release of the virtual FNMPC Conference Agenda featuring keynote speakers Mark Carney, Vice Chair of Brookfield Asset Management and Head of ESG, and Chief Terry Paul, Membertou First Nation.
Taking place March 18th & 19th, the Indigenous Sustainable Investment Conference will focus on delivering programming related to the advancement of an Indigenous worldview of Environmental, Social, and Governance Standards (collectively called ESG standards) and their impact on the social and economic interests held by Indigenous people in the context of major project and energy development.
Hosted by JP Gladu and Mark Podlasly, this two-day virtual Indigenous Sustainable Investment Conference will bring together Indigenous communities from across Canada with government and project finance sectors for focused expert discussions.
Register today! Registration is free for all First Nations Members.
Conference Primer Document now available for download
The First Nations Major Projects Coalition (FNMPC) has released a discussion document in advance of the conference that provides an Indigenous perspective on Environmental, Social, and Governance (ESG) investment standards. This primer highlights an Indigenous approach to ESG, with a discussion on the issues, risks, and rewards of meaningful engagement. Download the primer here.
Indigenous Funding Programs
Here are some opportunities to check out:
Wage Subsidy for Sustainability-focused Youth Employment
"Through our Green Jobs in Green Spaces Program, Project Learning Tree Canada can provide a 50% wage-subsidy to support sustainability-focused youth employment in the forest and conservation sectors.
Green Jobs can provide a 50% wage-match, up to $5,712.
Employment opportunities filled by youth age 15 to 30 (inclusive) are eligible for the wage-match.
We take a very inclusive view of Green Jobs. In essence, any opportunity that promotes nature-based solutions for a more sustainable planet can be eligible. This includes back-end or administrative work that makes land-based opportunities possible, as well as processing facilities (i.e. mills), or forestry support services (e.g. wildfire fighting, silviculture).
Funding can be applied retroactively to positions that were active between May 1, 2020 and March 31, 2021. Generally, all we need are the pay stubs and the ability to have the youth employee fill out a short participant consent form.
Positions that were funded through the CEWS or other federal COVID relief programs are often eligible for additional Green Jobs funding through PLT Canada. Please inquire with the PLT Canada team if you think your positions are eligible."
Opportunity to join Starlink Beta
Tesla North reports Canadians in Ontario, Manitoba, and Alberta are able to sign up to join the Starlink beta. Eligible latitudes seen so far have been in the range of 43.1 to 45.3, and 50.01 to 50.71. The dish is priced at $649 CAD, while the service is at $129 CAD per month. Targeting rural areas with download speeds of 150 Mbps or higher. All you have to do is visit the Starlink website here, enter your email and your home address. You'll be able to confirm your exact location with a pin on a map.
Funding for Mineral Development Advisor
MENDM has funding available for Indigenous communities to hire a mineral development advisor for a period of three years (with maximum funding of up to $130,000 per year), to assist in the regulatory consultation process. This assistance would include the review of exploration permit applications, closure plan and closure plan amendments and Environmental Assessments. Eligibility is dependent upon the amount of mining activity each community experiences. Applicants must have received 10 or more exploration plans or permit applications in the previous fiscal year (April 1 to March 31) or are engaged in reviewing two or more closure plans, closure plan amendments, or mineral development-related environmental assessments. Applications are accepted on an on-going basis.
Opportunities Round-up:
The Nuclear Waste Management Organization NWMO released a draft planning framework for the transportation of used nuclear fuel, and are seeking feedback and input on the framework over the coming months.
CRE's Centre for Indigenous Policy and Research has launched a second round of Indigenous youth research grants.
The Aboriginal Consultation and Environmental Services (ACES) unit at Infrastructure Canada (INFC) is seeking assistance with its determinations of Infrastructure Canada's Aboriginal Consultation and Environmental Assessment obligations for INFC funding programs.

Ministry of Transportation's (MTO) draft Northern Ontario Transportation Plan is open for comment from December 10, 2020 to March 10, 2021.

The City of Saskatoon is looking for a firm or consultant to develop a report and recommendations that would inform a long-term strategy and action plan on how to improve the quality of life and health and safety for Indigenous women and girls and two spirit peoples experiencing all forms of violence, trauma and or exploitation.

The Ministry of Environment, Conservation, and Parks is proposing changes to the Proposed updates to the Procedures for the Use of Risk Assessment under Part XV.1 of the Environmental Protection Act. The document provides requirements and guidance for complet5ing risk assessments reports under the Environment Protection Act. Proposed changes include better describing the different types of risk assessments and the conceptual site model, and providing guidance on the use of the Ministry's approved model for contaminant screening purposes. Comments are being invited until April 4, 2021.

Funding is now available to help the public and Indigenous groups participate in the impact assessment process for the proposed GCT Deltaport Expansion - Berth Four Project, a container storage and handling facility located in Delta, British Columbia.
The Canadian Nuclear Safety Commission (CNSC) will conduct a hearing based on written submissions to consider a licence amendment application from Bruce Power to allow the production of lutetium-177 (Lu-177) at the Bruce Nuclear Generating Station (NGS). Up to $50,000 in participant funding will be disbursed among all eligible applicants. The deadline for submitting a participant funding application is February 19, 2021.
The Aboriginal Fund for Species at Risk, administered by Environment and Climate Change Canada , is accepting applications for projects beginning in 2021-22. The minimum funding request suggested for new and multi-year projects is $10,000 and project funding usually ranges from $10,000 to $50,000 per project. Projects may extend over more than 1 year to a maximum of 2 years. Applications must be submitted by March 2, 2021.
MENDM is offering opportunity for comment or feedback on Ontario's long-term energy planning framework.
---
News Digest
This week we are not sharing any news. Winter has settled in and the days are colder and shorter. Many of us experience lower energy and motivation this time of year. At the same time, COVID-19 is still making headlines around the world. While the rules and regulations vary by location, the underlying message is the same: stay home and stay safe!
With that in mind, we are urging everyone to take a break from the headlines and to turn inward instead. Self-care is more than a buzz word, it's an essential part of wellbeing, health, and happiness. This week, take a little time to take care of yourself and your families.
If you're able and the weather cooperates, maybe head outside and enjoy the beauty that winter has to offer. Or stay in, grab your favourite blanket, cozy up with a cup of tea or coffee and read a book. If you're looking for something inspiring, this essay by Robin Wall Kimmerer is a great read!
The Serviceberry: An Economy of Abundance
As Robin Wall Kimmerer harvests serviceberries alongside the birds, she considers the ethic of reciprocity that lies at the heart of the gift economy. How, she asks, can we learn from Indigenous wisdom and ecological systems to reimagine currencies of exchange?
The #IndigenousReads reading list also has many great ideas!
Take care, stay healthy, and together we can all look forward to warmer and sunnier days ahead!
---
SVS Ebooks for Download: Collect them all!
Check out our collection of informative eBooks that are available for free download:
Channeling the Wisdom of Indigenous Knowledge

Pandemic-Inspired Research Innovations

I

ndigenous Planning Cheat Sheet

Indigenous Business and the Resource Sector

Indigenous Planning Starter Kit

Indigenous Guardians and Development
Still Available: Free Emergency Consultation Department Support During COVID-19 from SVS
First Nations are reporting that, even in the midst of a pandemic that has many band offices closed, resource development proponents continue to send referrals to move projects forward. We have ideas on how to support. Get in touch.
---
SVS Update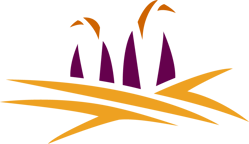 We're hiring!
Shared Value Solutions (SVS) has several job openings right now:
While our head office is in Guelph, we have Indigenous and non-Indigenous staff all over the country, working remotely. COVID has made it even more clear how possible it is to work for SVS from anywhere, so we're open to applications from all across the country.

We are also open to various levels of experience, from new professionals to people who are seasoned in their careers, so if you know someone with training in environmental science, biology, or water resources, please pass this email along. We believe our company is a place to work, learn, and grow and we value the skill, knowledge, and experience of Indigenous applicants. These positions offer an opportunity to make a difference with First Nations, Metis and Inuit communities.
Welcome to Our New Staff!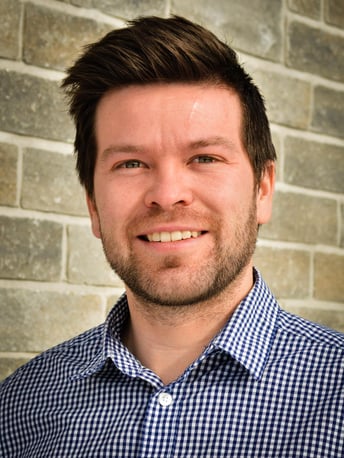 Matthew Watson joins SVS as a biologist and terrestrial ecologist. Matthew brings a wealth of experience that focuses on combining Traditional Knowledge and Ecological Knowledge with project development and coordination. Matthew is a member of Caldwell First Nation and has been actively involved with developing and delivering educational programs to the community focused on pressing environmental issues.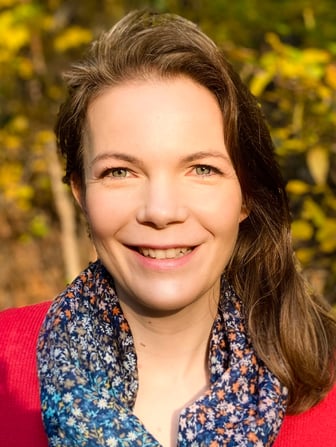 Jessica Ward joins SVS as a senior ecologist with a breadth of consulting experience spanning numerous energy, transportation, water and wastewater, mining, and other projects. Jessica is a member of Women in Renewable Energy (WiRE) and has played a role in the development of over 1.3 Gigawatts of operating renewable energy projects across Canada, including the Henvey Inlet Wind Project.
Welcome Matthew and Jessica!
Like what you're reading? Want to receive it in your inbox every two weeks?
---
We are a Canadian B Corp, and we assist Indigenous Nations with support throughout regulatory processes surrounding major development projects like mines, hydroelectric facilities, transmission lines, highway expansions, oil and gas pipelines, natural resource transport applications and nuclear power.
We have deep context and experience behind the recommendations we provide, having worked for our clients on almost every major project in Canada over the last 10 years. For us, it's all about building long-term relationships with our clients. We want to get to know you and what you want to do so we can help you move your plans forward.
Core Services:

Impact Benefit Agreement Negotiation Support

Technical Reviews and Regulatory Process Support

Community and Economic Development Planning

Indigenous Knowledge and Land Use Studies

Environmental Monitoring

Guardians Program Development

Climate Change Readiness

GIS and Mapping

and a whole lot more...www.sharedvaluesolutions.com