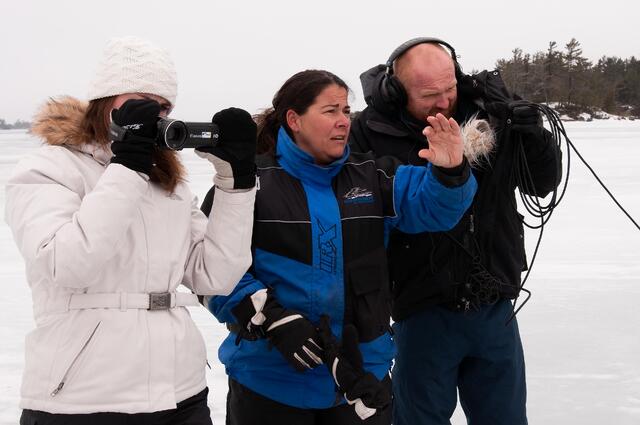 Are you an experienced land use planner looking for an opportunity to make a difference with your work? Interested in Indigenous land use planning? This might be the job for you!
To receive updates about job postings and other developments in our office directly to your inbox, sign up for our newsletter.

Deadline: March 31st, 2017
The person we are seeking will have at least 10 years of relevant professional experience with Indigenous community and/or municipal land use planning. SVS's Senior Land Use Planner will work collaboratively with our team and clients to:
Undertake land use planning for Indigenous communities
Obtain land code designation for First Nations and provide advice to developmental and operational communities under the First Nations Land Management Regime
Deliver training and capacity building to First Nations, Metis and Inuit organizations and individuals on land use planning concepts and processes
Facilitate individual and group mapping processes as input to "Traditional Knowledge" studies
Provide consultation and regulatory process support as needed
Salary and benefits are competitive and negotiable. To learn more about the qualifications and experience we are looking for, check out the full job posting.
Shared Value Solutions (SVS) has an unshakable commitment to a land where all peoples can reach their full potential, share prosperity, and uphold their rights. We believe all of this begins and ends with healthy lands and waters.
We are a B Corp and we bring the best engineering, design, environment, architecture and other technical discipline expertise to address your challenges and opportunities:
Strategic Environmental Assessment guidance, coordination and support

Collaborative land and resource use planning and management- process design and delivery

Traditional Ecological Knowledge Studies & Traditional Knowledge Studies

Traditional Land Use Studies (TLUS)/ Traditional Land Use and Occupancy Mapping

Design and delivery of programs promoting/supporting positive behaviour change- environmental stewardship, community-based social marketing, health/environmental health promotion, Indigenous community energy plan initiatives

Contributing human environment considerations to collaborative technical assessments and management plans in sectors such as water resources, climate change, remediation, Aboriginal land use planning, mining, oil & gas, linear corridor development, forestry, renewable energy, nuclear waste, contaminated sites, brownfield redevelopment, watershed planning, drought planning, water use planning, waste management and waste diversion

Indigenous and Industry Partnerships working with First Nation, Inuit and Métis communities

Value Engineering & Value Analysis: we facilitate project teams to optimize a project by understanding functions, objectives, costs and social, cultural and environmental considerations.
Shared Value Solutions ® is a trademark registered by Shared Value Solutions Ltd.