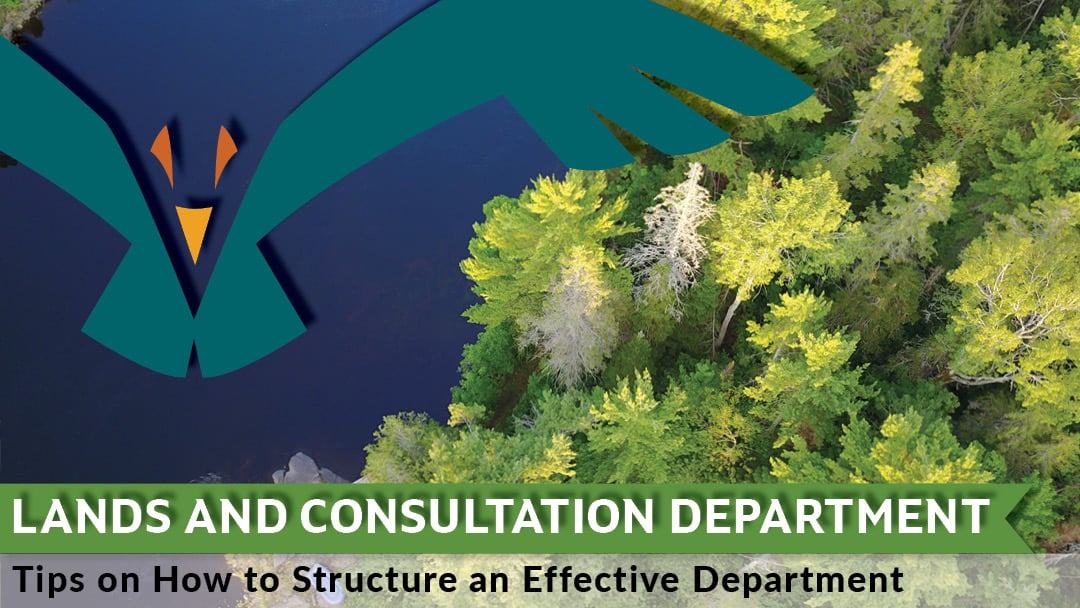 "The roles within the Lands Office should reflect the priorities of the communities." —Mark MacDougall, Regulatory and Research Consultant, SVS
In the first post of our Lands and Consultation Department series, we talked about how having a dedicated department—however small—makes it easier to engage with proponents, the Crown, and your community to understand how a proposed project will impact your Rights and interests, and to respond effectively to further your Nation's goals. In today's post, we look more closely at how a strong department can be structured—based on clear definitions of the roles and responsibilities of the team.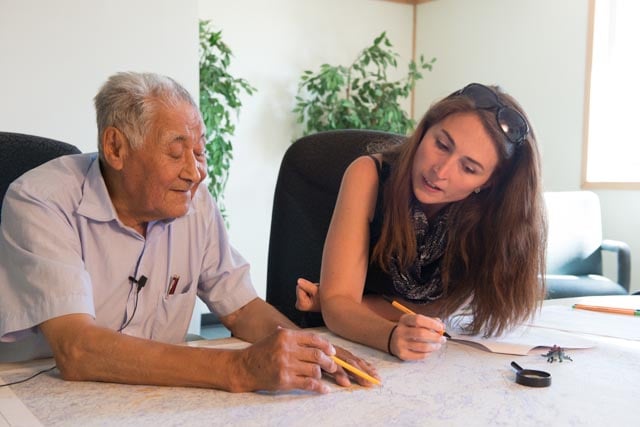 Start with Clear Roles
"When you build a department from the ground up, make sure roles are clearly defined and people know their role," says Mark LaForme, Consultation Director at the Mississaugas of the Credit First Nation. With a vast and busy territory that includes the Greater Toronto Area, the Mississaugas of the Credit started their Consultation Department with just four people in the office and ten archaeological field monitors. Seven years later, the office staff has grown to ten, and the field team to fifty. "Strength comes from an effective team whose members stay in their lanes and work together in their roles," Mark comments.
Capacity Development and Investing in People
Before we get to what those roles are, let's talk about the human beings who will fill those roles. When it comes to setting up your department, everyone we've spoken to reminds us that your most valuable asset is the people who will staff your department. Here are some reflections on capacity development, and investing in your team as you build it, from Chief Christine Minnabarriet of the Cook's Ferry Indian Band:
"There's this reluctance to invest in our people. It's not seen as an investment if you pay somebody to do a job—if you look at it as, I'm just providing a job, and I'm going to give somebody an income for a year. But if you support that salary with the belief that the person is going to succeed, and you provide not just a salary, but the resources and training to grow, you're truly investing in them. You give them a reason to feel valued and want to participate, and when they've grown and they feel that value themselves, they want to do better. Then they see the results from their efforts and it's just the snowball that keeps getting bigger."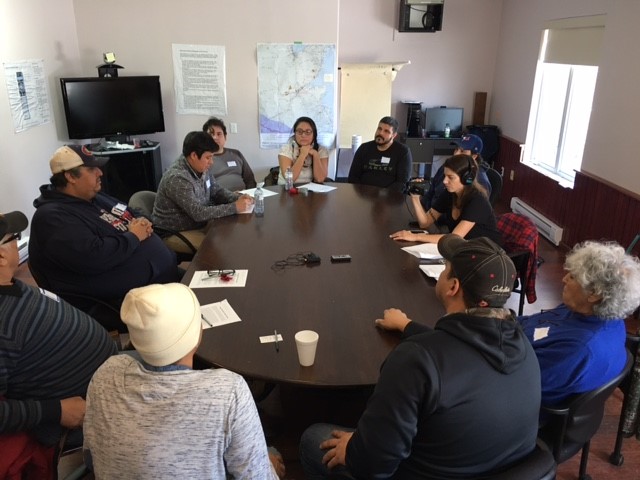 Back to the "Why"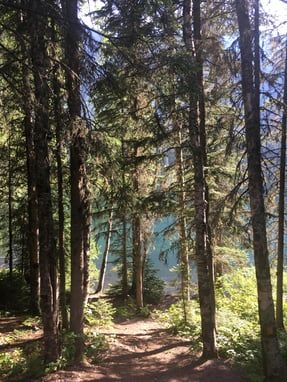 Chief Minnabarriet takes her thinking a step further in reflecting on her fledgling Lands Department team:
"You have to fuel it with the right intent. Everybody needs value and purpose, and if your purpose is just to fill a seat, then there's not a whole lot of motivation to get up in the morning and do it. But if you have purpose that you're doing good work, that's different. Brenda Walkem, our Lands Coordinator, is a prime example. She'll put every effort forward because it's not all about her. It's about the land. It's about the community. It's about the animals. It goes right down to the bugs. Everything has a purpose. We have to get back to that rather than the dollars and cents. And back to the why. Why are we doing this? Are we doing this because we want to show we can employ somebody? Or are we doing this because we have a need to really put our values out there into the land and industry and change minds that way."
A Blended Approach
Not long ago, Chief Minnabarriet was dealing with incoming referrals from Industry without the support of a lands department. "We were stuck in a system of referrals that were happening as the approval process was happening. We weren't ahead of it. Without a lands office, we were just ticking boxes, trying to make it day to day."
Chief Minnabarriet and Cook's Ferry recognized that this was not a sustainable system and began to ask the all-important question about how to build capacity within their own community to better manage the incoming referrals. And from that position, they built a system that became a well-functioning lands department based on a mix of in-house staff and contracted service providers (that's our team at SVS right now). "I think that the way it's structured now, it's even more comprehensive and workable than what we could have had in office if we hired one individual or even two," says Chief Minnabarriet. "We have a strong team now behind us that can provide us with all the detail because the background work is getting done. We're not just stumbling through."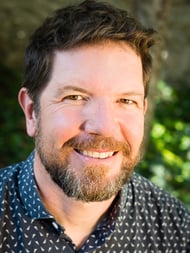 Chief Minnabarriet has big plans for developing her in-house staff over time. SVS's Scott Mackay, who acts as contract Lands Director for Cook's Ferry's lands office, can't speak highly enough about the value of local experience in the department. "Having that local person like Brenda, with very strong cultural knowledge, very strong local knowledge—somebody that has experience working with local government authorities and Indigenous government is invaluable," says Scott.
SVS's Scott Mackay
DEPARTMENT STRUCTURE AND ROLES
The structure of the Lands and Consultation Department can vary depending on several factors, including how much activity is happening within your territory, the funding available, the capacity of your community, and the structure of other departments within your administration. Lands and Consultation Departments come in all different sizes. Smaller departments will function differently from larger departments in terms how referrals are handled, reporting structure within the department, and the delegation of roles. Big or small, an effective department is one with a plan and a system in place to support decision-making and engagement and manage data and incoming notifications and referrals. In all cases, there may be a need to outsource some of these tasks and responsibilities to consultants and subject-matter experts. An upcoming post in this series will go into more detail about when outsourcing makes sense.
Depending on capacity and community needs, Lands Departments are generally comprised of a combination of different roles:
Lands Director

Lands Manager

Lands Coordinator

Lands Administrator or Clerk

Technical Review and Support Staff
Read on for a deeper dive into these different roles. The descriptions below are based on structures we have seen and been a part of at Lands Departments from coast to coast to coast. You are welcome to use these as a basis for creating job ads or job descriptions within your department. However, keep in mind that for your department, one person may wear two or more hats, at least to start. Just make sure to keep the expectations for a particular role as clear as you can—and communicate any shifts in responsibilities as soon as they happen. Also note that these role names are just suggestions, and that they can be structured in whatever way makes the most sense for your Nation, though you may need to be consistent with the role titles that other departments use to line up with established pay scales.
LANDS DIRECTOR
The role of the Lands Director is to be accountable for the overall management of your Lands Department and make sure your mandate is being carried out properly. The Lands Director also serves as the primary liaison with community leadership, regulators. and proponents, and facilitates technical responses to regulators and industry. The director works closely with community leadership.
Roles and responsibilities of the Lands Director:
Provides direction and guidance on how to make sure the Lands Department supports community strategic objectives.

Provides direction and guidance to Lands Manager regarding department priorities.

Advises and supports decision-making by leadership (Band Manager and Chief and Council, for example) on lands and consultation matters.
Builds and maintains relationships with leadership (including legal counsel and your economic development corporation if applicable) as well as proponents and government officials.

Reviews and approves deliverables before sharing with Leadership and/or externally.

Acts as a representative of the Nation for lands and consultation-related committees, working groups, meetings, negotiations and consultations with governments and proponents, delegating where appropriate to the Lands Manager.

Determines needs for sub-consultants and contractors as required.

Identifies and prioritizes strategic Lands Department initiatives.
Plays a key role in community strategic initiatives (such as treaty negotiations, proponent negotiations, economic development opportunities, for example).

Manages the budget.
"The Director and to some extent the Manager should have a good knowledge of the federal government land management system. It helps to be familiar with the issues with the system and how to get things done through that system." —Scott Mackay, Senior Consultant, SVS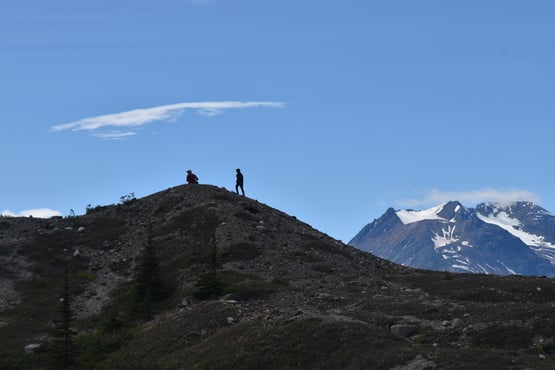 LANDS MANAGER
The role of the Lands Manager is to be responsible for the day-to-day operations of the Lands Department to fulfill the department's mandate. The Lands Manager typically also performs several administrative tasks associated with reporting and invoicing, but these tasks may be delegated as appropriate.
Roles and responsibilities of the Lands Manager:
Flags issues of strategic concern or impact to Lands Director for consideration and guidance.

Guides and directs the Lands Coordinator/Administrator/Clerk on priorities and direction of Lands Department operations.

Receives and reviews applications that have a high impact on community's Rights and interests and/or strategic direction.

Participates and supports community strategic initiatives (treaty negotiations, proponent negotiations, for example).

Prepares briefing notes to support informed decision-making by leadership.

Builds and maintains relationships with leadership, as well as proponents and government officials.

Participates in committees, working groups, meetings, negotiations and consultations with governments and proponents.

Manages the development and delivery of strategic Lands Department initiatives (the development of a consultation protocol, an implementation plan for Comprehensive Community Plan, BD opportunities, for example).

Reviews all consultation referral responses to align with strategic direction and client preferences.

Is responsible for budget oversight.

Responds to incoming emails on behalf of the Lands Department.



LANDS COORDINATOR
The Lands Coordinator coordinates a range of day-to-day screening and referral work. The Lands Coordinator is responsible for the hands-on components of day-to-day operations. This role includes screening all requests and communication that come into the Lands Department and flagging items that require support or further input from other members of the department or the community. The Lands Coordinator ensures a smooth workflow and that items are processed promptly.
The Lands Coordinator also tracks data, making sure it is entered into the system, and that information is moving from place to place within the department and correspondence is incoming and outgoing.
Roles and responsibilities of the Lands Coordinator:
Manages and carries out key project and referral work.

Attends and participates in committees, working groups, meetings, and consultations with government and proponents.

Supports reviews and referral responses that have a high impact on the community's Rights and interests and/or strategic direction.

Contributes to and support the development and delivery of strategic Lands Department initiatives.

Builds relationships with government contacts and proponents.

Supports the preparation of briefing notes as required to support informed decision-making by leadership and other community advisors.

Is responsible for bringing together reports for files that involve multiple technical reviewers.

Prepares Lands Department monthly reports for leadership.

Responds to incoming emails on behalf of the department.



LANDS ADMINISTRATOR OR CLERK
The Lands Administrator or Clerk is an additional role that helps facilitate the flow of information in a busy Lands Department. Specifically, this role is focused on triage, work assignment, and ensuring that files are reviewed and handled promptly for a busy department. For less busy departments, these tasks may be handled by the Lands Coordinator (who sometimes is called a Lands Clerk, just to make it confusing!).
Roles and responsibilities of the Lands Administrator/Clerk:
Reviews and monitors the Lands Department email inbox and update the file/referral tracking system with required data and information.

With guidance from the Lands Manager/Lands Coordinator, triages consultation and engagement referrals out to technical experts.

Is responsible for ensuring reviewers have all the information required to undertake a review.

Manages and checks in with consultants and department staff regarding referrals/projects to ensure tasks are being completed on time.

Schedules the Lands Manager and Land Director review of files/deliverables that have been triaged out to consultants.

Creates and maintains information and email management systems to ensure thorough and accurate record keeping.

Prepares, updates, and maintains a repository of Lands Department templates.

Researches tasks as required.



TECHNICAL REVIEW AND SUPPORT STAFF
Many of the referrals received by the Lands Department require technical review to develop a response on behalf of the community. In many cases, referrals for research permits (wildlife monitoring, for example) or permits related to resource extraction (Spill Response Plans or Water Taking Permits, for example) should be looked at by a reviewer with a science background. Sometimes, building these skills into your team makes sense. For example, the Mississaugas of the Credit have their own archaeological technicians on staff. Other Nations have environmental monitors on staff who have the experience to review related technical documents.
However, if your core Lands staff does not have the background to review and respond, most departments outsource this task to an appropriate consultant. This is where a team of experts like the ones at SVS comes in handy. We have a team of science, regulatory, planning, lands, and social research experts who are available to lend their knowledge to these reviews, as needed. While capacity building is always a key focus of our work, it may not make sense for an Indigenous Nation to hire a full-time hydrogeologist for the five days a year you need their expertise!
ALIGNMENT WITH OTHER DEPARTMENTS AND ADVISORS
As you engage in the regulatory process, it is important to be aware of other departments or advisors who may also be involved in the process. This may include direct conversations between leadership and the proponent, legal or negotiating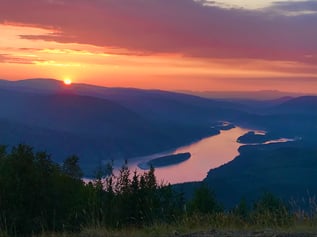 teams, and other departments with similar mandates, such as a Traditional Knowledge and land use team. The information must be shared between everyone engaging in the regulatory process to deliver a unified and consistent message. Make sure to work with leadership to provide direction early on in a regulatory process regarding who is responsible for what.
Mark LaForme of the Mississaugas of the Credit First Nation credits his team's success to developing positive working relationships with whomever they deal with, whether it be federal or provincial departments, ministries, proponents, environmentalists, or archaeologists. "It's critical, absolutely critical, that we develop a good, positive, productive working relationship," comments Mark. "We are not going to go to the table and intimidate. We were not going to go and be aggressive. We were not going to go and instill fear or deal with people in a way that is negative. We take a positive approach and the success of the department over the years is proof that it works."
The Best Time is Now
If, in this moment, you are your entire lands department, take heart. Everyone starts somewhere, and now is the perfect time to build your department. Industry, for the most part, finally understands that working closely with — and increasingly in partnership with — Indigenous Nations makes sense on every level. All you need to do is respond and get the conversation started. More on that in our upcoming posts about screening incoming notifications and referrals and funding your lands and consultation department.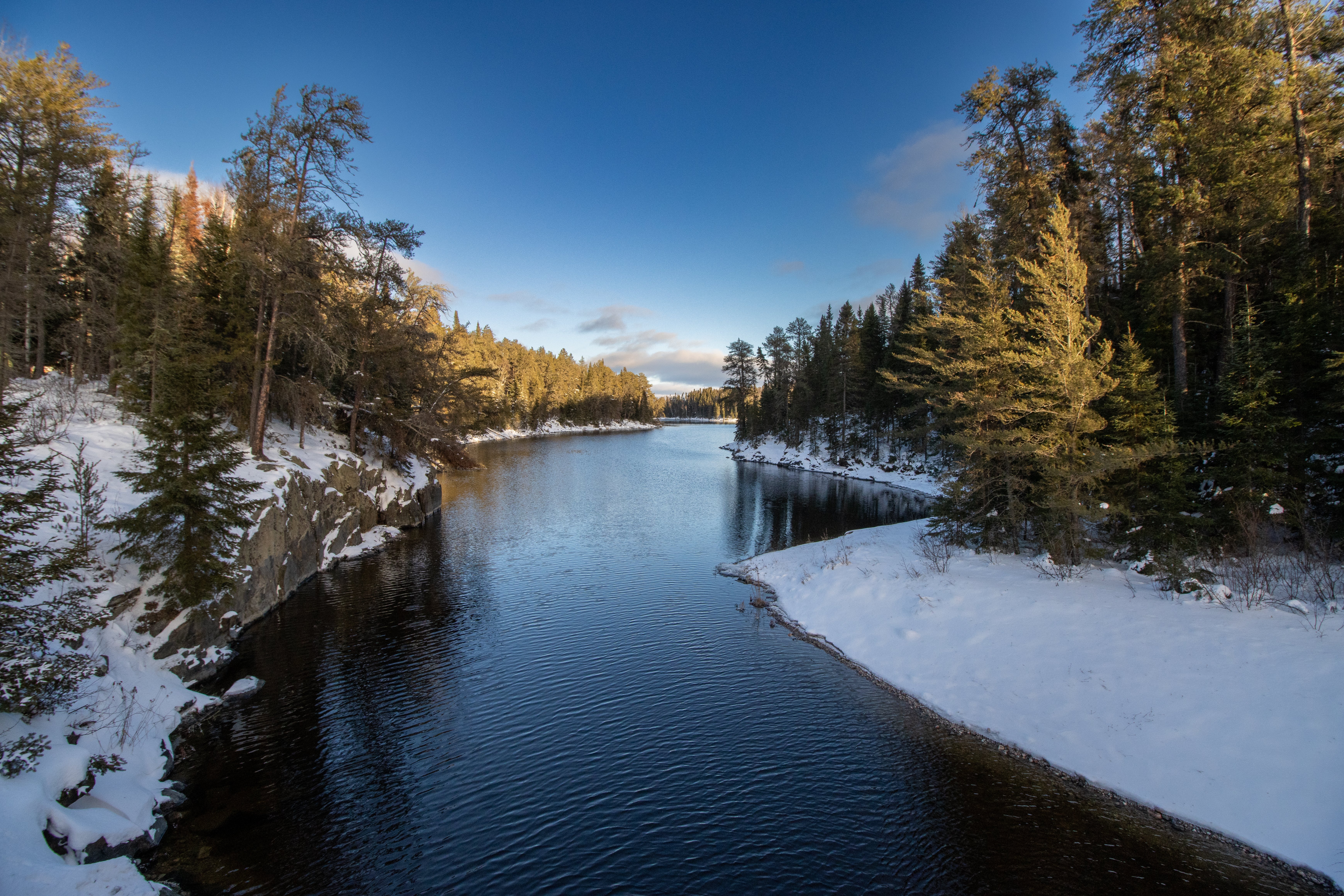 Read more about the Lands and Consultation Department Support Services that SVS offers here.
Get the FREE eBook here:
Get more posts like this directly to your inbox! Sign up for our bi-weekly funding, news and information digest:
We are an Canadian B Corp, and we assist Indigenous communities with support throughout regulatory processes surrounding major development projects like mines, hydroelectric facilities, transmission lines, highway expansions, oil and gas pipelines, natural resource transport applications and nuclear power.
We have deep context and experience behind the recommendations we provide, having worked for our clients on almost every major project in Canada over the last 10 years. For us, it's all about building long-term relationships with our clients. We want to get to know you and what you want to do so we can help you move your plans forward.
Impact Benefit Agreement Negotiation Support

Technical Reviews and Regulatory Process Support

Community and Economic Development Planning

Indigenous Knowledge and Land Use Studies

Environmental Monitoring

Guardians Program Development

Climate Change Readiness

GIS and Mapping
And so much more:

www.sharedvaluesolutions.com