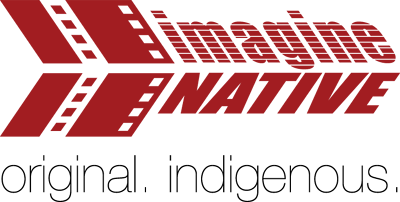 We're going to the acclaimed annual ImagineNative Film and Media Arts Festival at the TIFF Bell Lightbox in Toronto this week. Are you?
There will be over 90 indigenous made film and video works, 5 different visual art exhibitions, a multitude of workshops, panels and networking events for indigenous filmmakers, and so much more.
This is SVS's Zoe Barrett-Wood's third year volunteering with ImagineNative, so if you are attending be sure to keep an eye out for her. She will be at the documentary and drama pitch competitions Thursday morning, the marketing workshops on Friday morning, and as many film screenings as possible.
Zoe has compiled a list of her anticipated festival highlights, just in case you need any extra encouragement to attend. The list is long (and she says it's nowhere near complete!), so we'll post her suggestions for the first few days of the festival (Wednesday and Friday) today, and post her suggestions for the remainder of the festival (Saturday & Sunday) tomorrow. For the full festival schedule, click here.
This is a free public event that promises to entertain, inspire, and fill your belly. Witness the festival officially beginning with an opening prayer, traditional singing and dance performances, local crafts, and a community feast.
A documentary on the seal hunt from Alethea Arnaquq-Baril that exposes the challenges faced by Inuit hunters in the face of animal rights movements. This film won the Audience Award at the Hot Docs Film Festival this year, and should be a very powerful viewing experience.
Canada has so many talented Aboriginal filmmakers, and this is a great way to be introduced to some of their work. These 9 shorts offer up different takes on relationships with the land, from a look at our country's only indigenous-owned railway line to a story about four children trying to heal their grandmother with medicines from the land.
ImagineNative has films from all around the world, and although I tend to focus on the Canadian-made films, it would be a waste to miss out on seeing the incredible films from other countries. This documentary from Chile follows a family as they travel to Europe to try to reclaim a carving made by their Rapa Nui ancestors. An interesting premise and important issue to explore, as indigenous communities throughout Canada and around the world are working to repatriate important pieces of their cultural heritage.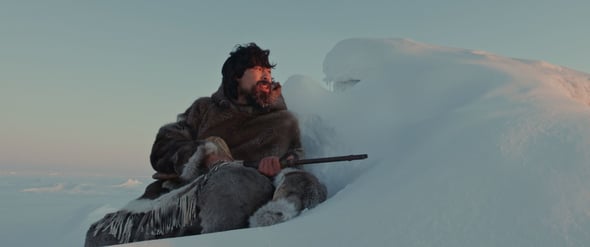 A new film from Zacharias Kunuk! Kunuk is an acclaimed Inuk filmmaker who is perhaps best known for his film Atanarjuat The Fast Runner, which won the Camera d'Or at the Cannes film festival in 2001 and was recently named the top Canadian film of all time by TIFF. Although I watched it years ago, its characters and scenes are still vivid in my mind, and I can't wait for this new film. According to ImagineNative Maliglutit is another "cinematic masterpiece", with themes of love, death, and revenge.
I love comedies, and it sounds like this Samoan comedy hit is sure to impress. This film about a young man learning about his culture from his cousins in order to impress a girl was a box office success in New Zealand despite being an independent film with a tiny budget. Come see its Canada premiere and laugh the night away!
Businesses and organizations are made up of people. So are communities. Imagine a world where people in industry and government, and people from towns of all sizes, get together to make amazing things happen – things they couldn't have dreamed up alone. A world where people from corporations get together with people in government or NGOs to explore innovative ways to do business while enhancing the natural and social environment.
At Shared Value Solutions, we speak your language. And we know that the impossible is possible – with the right people in the circle.
We are an Ontario B Corp and we bring the best engineering, design, environment, architecture and other technical discipline expertise to address your challenges and opportunities:
Oral History, Traditional Knowledge, Land Use and Occupancy Studies
Strategic Regulatory and Environmental Assessment Process Support
Multimedia Storytelling
Community Consultation and Engagement
Indigenous Private Sector Business Partnerships