"How do Environmental Assessment (EA) Professionals experience the requirements and process to incorporate Indigenous Knowledge (IK)* in environmental assessments?"That is the question that researchers are asking for a joint research study between Shared Value Solutions and the University of Guelph.
We are trying to learn more about the benefits and challenges of incorporating IK into EAs as EA practitioners perceive them. We seek a representative sample of information from people who work in government, industry, and in Indigenous communities who are faced with decisions about using (or consenting to the use of) IK in their own or others' EA-related analysis and reporting. Ultimately, it is the goal of our research to clarify and improve EA practice in this area, and to do so by publishing the results of this and subsequent research in refereed academic and other media and forums (academic and professional). Your contribution to these efforts is important and appreciated.
The survey should take you 10-15 minutes. This project has been reviewed by the Research Ethics Board for compliance with federal guidelines for research involving human participants and has been assigned protocol #16OC013. The survey has been extended until October 31, 2017 and results will later be posted on this website.
If you are willing to take our survey on incorporating and considering Indigenous knowledge in Environmental Assessments, please follow the links below for more information.
Please select the category of practitioner that best describes you, and follow the survey link:
If you are Indigenous, represent an Indigenous community, or work for an Indigenous organization
If you work in the government sector,
If you work in Industry (e.g. Industry Project Proponent or Engineering or Environmental Consultant for a Proponent),
Thank you again for your time. If you are interested in information related to Indigenous Knowledge in Environmental Assessments, or approaches to Traditional Knowledge Studies and weaving Traditional Ecological Knowledge into Environmental Impact Assessments, click here to read many other related posts.
* An FYI - when we refer to Indigenous Knowledge, we include variations of this term, including Aboriginal Traditional Knowledge, Traditional Knowledge Studies, Traditional Ecological Knowledge, and Indigenous Knowledge Studies.
Scott MacKay

Managing Partner

Shared Value Solutions

scott.mackay@sharedvaluesolutions.com

Leah Culver

Researcher

Shared Value Solutions

leah.culver@sharedvaluesolutions.com

Thomas McIlwraith

Anthropologist

University of Guelph

tad.mcilwraith@uoguelph.ca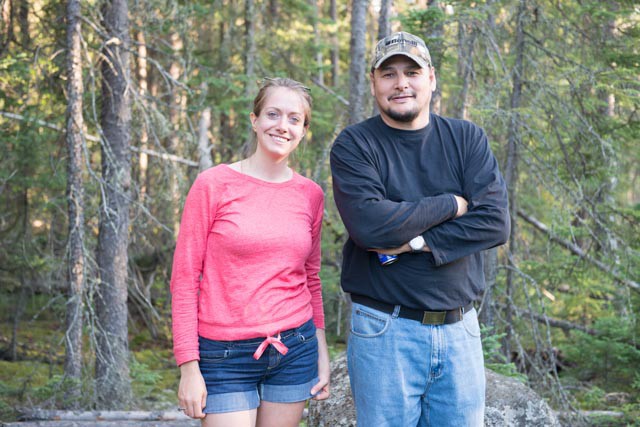 Researcher Human Environment Consultant, Leah Culver and Darrell Settee, Pimicikamak knowledge holder

Shared Value Solutions has an unshakable commitment to a land where all peoples can reach their full potential, share prosperity, and uphold their rights. We believe all of this begins and ends with healthy lands and waters.
SVS is a small, rapidly growing 20-person environmental and community development consulting firm located in Guelph, Ontario, Canada, that works primarily for and with Indigenous clients.
We assist Indigenous and non-Indigenous communities and private sector companies in coming together to create shared value for all parties involved. Our values are to "have fun, make money, do good, and do good work".
We are a B Corp and we bring the best engineering, design, environment, architecture and other technical discipline expertise to address your challenges and opportunities:
Strategic Environmental Assessment

guidance, coordination and support
Collaborative land and resource use planning and management- process design and delivery

Design and delivery of programs promoting/supporting positive behaviour change- environmental stewardship, community-based social marketing, health/environmental health promotion

Contributing human environment considerations to technical assessments and management plans in sectors such as water resources, remediation, land use, mining, oil & gas, linear corridor development, forestry, renewable energy, nuclear waste, contaminated sites, brownfield redevelopment, watershed planning, drought planning, water use planning, waste management and waste diversion
Aboriginal and Industry Partnerships

working with First Nation, Inuit and Métis communities