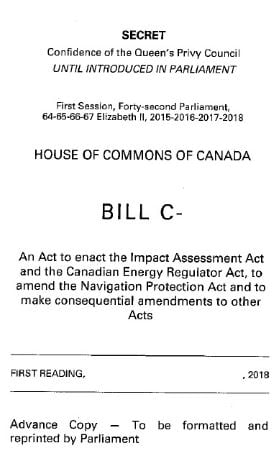 The SECRET Act is out: Canada's Draft Impact Assessment Act may shift power towards Indigenous governments, and Indigenous governments could be in positions shape the future of Crown approval processes for resource and infrastructure projects.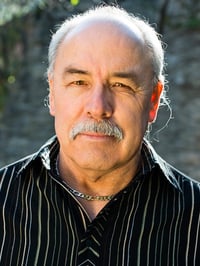 "With about nine months for Indigenous government action to engage with Canada on the Act and important regulations, the stakes are high - very high," said Larry Sault, Senior Consultant with Shared Value Solutions, and portfolio holder for Treaty and Aboriginal Rights on the Mississaguas of the New Credit First Nation, "Our communities need to strike now, when the iron is hot, hot, HOT!"
It's been over a year and half since the federal government launched its Environmental and Regulatory Reviews of key federal legislation. During the week of February 5th, 2018 Canada released new draft legislation as part of the largest overhaul of Canada's project approval process in a generation.
The first input deadline on key regulations for the Act is April 15, 2018.
Indigenous Action
What do YOU need to know?
Background: In June of 2016, The Government of Canada launched its Environmental Regulatory Review Process, involving four concurrent reviews of the Canadian Environmental Assessment Act (CEAA), 2012, the National Energy Board (NEB) Act, the Fisheries Act, and the Navigation Protection Act (NPA). The review process over the last year culminated in over 2,000 written submissions and presentations from Indigenous groups and others. Many observers see this as the Government's attempt to respond to the Idle-No-More movement. Is this Idle-No-More 2.0?
The results of the review process are hot of the press - new legislation has been released:
Fisheries Act
Impact Assessment Act
Navigation Protection Act
Canadian Energy Regulator Act
The DRAFT 340-page Bill C-69 proposes to create the Impact Assessment Agency of Canada to carry out review of all major projects, to assess not just the environmental considerations, but also health, social and economic impacts, and effects on Indigenous peoples, over the long term.
Following the release of this new legislation, we expect participant funding will be made available to Indigenous communities to support providing suggested revisions to the legislation, and the development of regulations to put the new statutes into practice. Stay tuned and get in touch if we can help your community weigh in on how this new era of impact assessment is going to look.
What ACTIONS might YOU take?
"Our communities need to be aggressive on the agenda now before us," says Larry Sault.
1) Read our analysis below
2) Put your engagement team together - likely driven by an elected leader familiar with your jurisdiction and governance strategy
3) Get organized to provide input by the first input deadline of Sunday, April 15, 2018 (yes, we're scratching our heads about a Sunday deadline)
4) Get guidance from experts who have regulatory and environmental experience with major projects and Indigenous Impact Benefit Agreements - call us - you can reach Don Richardson, Scott Mackay, Larry Sault, Meaghan Langille or other team members at (226) 706 8888 or Toll-free 1 (866) 293 – 9042
5) Think about this: The draft legislation does not mention or seek to achieve the United Nations Declaration on the Rights of Indigenous Peoples for "free, prior and informed consent". Instead, the legislation "aims" to meet that objective. (We don't know about you, but we often "aim" at things and miss.)
Impact Assessment Act: one project, one assessment
Canada says a new Impact Assessment Agency will be created to consider impacts on Indigenous rights and culture in the decision-making process. As well, the federal government will provide financial support to allow for more substantive Indigenous participation, "aiming to secure consent".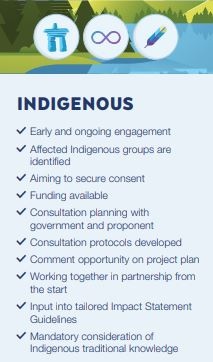 Graphic from Government of Canada's Handbook: Better Rules for Major Project Reviews
Some highlights of the draft Impact Assessment Act include:
A widened definition of bodies with jurisdiction over regulatory decisions that includes Indigenous governments, meaning the Agency can enter into agreements directly with Indigenous peoples and may defer to Indigenous-led environmental assessments for major projects where their jurisdiction is established
A requirement for an "Indigenous Engagement and Partnership Plan" to be put together during an early planning and engagement phase - an opportunity to confirm Indigenous jurisdiction and Indigenous stewardship
The termination of the National Energy Board and the inception of an "Impact Assessment Agency" responsible for all environmental assessments of energy and infrastructure projects and coordination of consultation with Indigenous peoples
It would be mandatory to consider and protect Indigenous traditional knowledge, if provided
Indigenous jursidction and authority is not limited to reseve lands, but has been explicitly broadened to encompass traditional territories
Regional and strategic assessments that could be proactively conducted outside of individual project reviews, with agreements with Indigenous governments
An Indigenous Advisory Committee to provide policy and technical guiance on issues impacting the rights and interests of Indigenous peoples
Including Gender-based Analysis plus (GBA+) in project assessments to better understand how projects impact people of different gender identities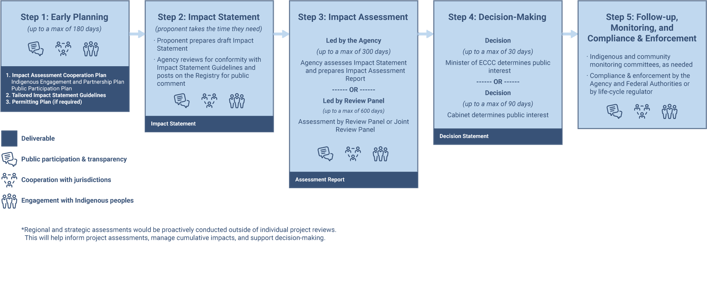 Graphic from Government of Canada's Handbook: Better Rules for Major Project Reviews
Fisheries Act: new protections for fish and fish habitat
In the first bill to be tabled, a new Fisheries Act was put forward with changes that have been long sought after by Indigenous leaders across the country, and voiced throughout last year's Fisheries Act review process.
There are some promising amendments to the act, including:
Decisions that impact fish and fish habitat must be informed by Indigenous traditional knowledge and consider impacts to Indigenous rights and interests
Increased

focus on fish habitat protection, restoration

and

rebuilding fish stocks
Improved enforcement measures, including the reinstatement of prohibitions of harmful alterations to fish habitat and fish kills (also called HADDs)

Better protection for

all fish and fish habitat
Acknowledgement of the importance of Indigenous Fisheries
Navigation Protection Act: protection for all navigable waterways
Some highilghts of the Navigation Protection Act:
more clarity on the definition of navigable waters that includes every navigable waterway, including those used by Indigenous peoples
an acknowledgement of Indigenous jurisdiction and authority over lands and waters anywhere within their established traditional territory, improving the ability of Indigenous communities to protect and continue with the traditional use of their waterways
requirements for earlier Indigenous consultation where navigable waters under Indigenous jurisdiction stand to be impacted

new transparency measures for project documents and government decisions that will allow Indigenous environmental stewards to better understand and demonstrate cumulative impacts of development that impact their traditional territory
Canada Energy Regulator Act
The new legislation proposes replacing the National Energy Board with the Canadian Energy Regulator (CER). The CER is to be tasked with regulating pipelines, and interprovincial transmission lines, along with the traffic, tolls and tariffs relating to the transmission of oil and gas through pipelines. The new Impact Assessment Agency will conduct the impact assessment and co-ordinate consultations of major pipeline, oil and gas, and transmission projects, but the new CER will retain regulatory functions.
Some of the key takeaways of this new piece of draft legislation include:
one member of the new governance structure is required to be of First Nation, Metis or Inuit descent
a shift towards a regulatory process with shorter and more rigorously managed timelines
legislated requirements to consider the impacts of Indigenous rights and culture in decision making
legislated provisions for greater Indigenous representation on review panels and assessment boards
the ability of the Minister to enter into agreements, establish committees, and develop programs with Indigneous peoples for lifecycle involvement in the regulating of pipelines, power lines, offshore renewable energy projects, and abandoned pipelines
What's next?
We've been keeping a close eye on this process from the get go and are getting ourselves organized to dig into this updated legislation, help Indigenous communities in our network understand the changes on the table, and provide thoughtful commentary that will shape the future of environmental assessments.
Thusfar, the government has launched a website for gathering input of the development of regulations to support the proposed Impact Assessment Act. The regulations that the feds are currently seeking input on are:
Regulations Designating Physical Activities, also known as the Project List, identify projects that would be subject to the Impact Assessment Act.
Information Requirements and Time Management Regulations

that

would set out the information that a project proponent is required to provide at the beginning of an impact assessment
Comments on the above will be accepted until April 15, 2018.
In addition to the above we will be keeping a close eye out for funding annoucements and application deadlines to weigh in on this new legislation
If you're interested in being kept in the loop about these emerging developments, sign up to receive email updates: we will keep you informed as funding is made available and submission deadlines are published. You are also welcome to call or email us at any time with questions.
We are an Ontario B Corp, and we assist Indigenous communities with support throughout regulatory processes surrounding major development projects like mines, hydroelectric facilities, transmission lines, highway expansions, oil and gas pipelines, natural resource transport applications and nuclear power.
We have deep context and experience behind the recommendations we provide, having worked for our clients on almost every major project in Canada over the last 10 years. For us, it's all about building long-term relationships with our clients. We want to get to know you and what you want to do so we can help you move your plans forward.