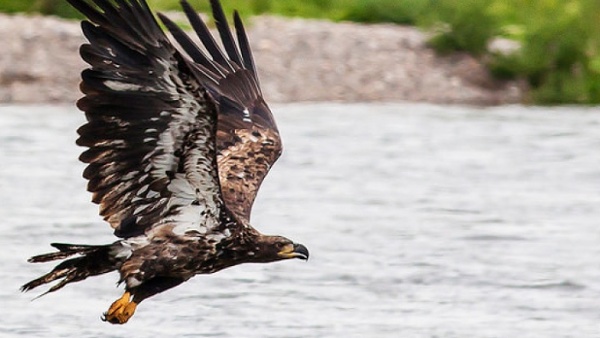 Read on for updates on Indigenous funding programs, precedent setting impact benefit and resource management agreements, and stories of prosperity, jurisdiction and stewardship in action.
Indigenous Prosperity
Supercom Industries LP, a 100% First Nation owned business partnership, is celebrating the graduation of over 200 Northern Ontarians from its energy-related training programs. Chief Matthew Dupuis of the Red Rock Indian Band and President of the Supercom partnership said, "Supercom and our six-member First Nations are proud of the comprehensive skills training plan that has been put in place with our partners to ensure that Northern Ontario is ready to meet the anticipated employment needs in the energy sector. Our collective territories comprise the route of the proposed East-West Tie, one of Ontario's highest priority transmission lines, linking Thunder Bay to Wawa. Today, 200 Northern Ontarians are trained and ready for work."
Earlier this month, the federal government announced it had reached an agreement with seven First Nations that sought to hold the government accountable for disputes over the 1923 Williams Treaties. The seven First Nations have been in courts with the government of Canada since 1992, seeking justice for agreements, allegedly negotiated in bad faith, which cost them their lands and rights.
The federal government and the Manitoba Metis Federation have signed a landmark agreement on a joint three-part action plan to advance reconciliation and renew the relationship between the Canadian government and the Metis Nation through cooperation, respect for Metis rights and ending the status quo. In order to support this plan, Canada will provide $154.3 million to the MMF as the parties continue to work to advance reconciliation.
Indigenous Jurisdiction
Between federal budget commitments to create a Nation Indigenous Guardians Network, and recent announcements of funding to support the Qikiqtani Inuit Association's pilot Guardian program to manage the new Tallurutiup Imanga National Marine Conservation Area, funding for Indigenous Guardian programs seems to be in abundance. But as every land user knows, now is the time to prepare for what may be a long winter, especially on the cusp of an election year. Will we see the announced funding really flow in this final year of the current federal government's mandate? "If there's one thing we're used to, it's uncertainty. But you can't pay people on promises, or fill positions that might not be there next year."
Romeo Saganash, a First Nations NDP MP from Abitibi—Baie-James—Nunavik—Eeyou, got to the heart of the issue with Canada's approach to consultation with First Nations impacted by the proposed Trans Mountain expansion on the House of Commons floor this week. "When the prime minister says that this pipeline expansion will be done no matter what, and his minister adds that Canada will not be able to accommodate all Indigenous concerns, what that means is that they have decided to willfully violate their constitutional duties and obligations. Why doesn't the prime minister just say the truth and tell Indigenous peoples that he doesn't give a f*** about their rights?"
Indigenous Stewardship
Members of Atikameksheng Anishnawbek gathered this week to mark the return of nearly three-dozen snapping turtles to their proper habitat. The tiny creatures, not much bigger than toonies, were rescued as eggs from a construction site by members of the community's Species At Risk Reptile Project."The turtle is the mediator, and is there to resolve conflict. And when we think of the environment, they are workers for the water, helping to clean it. We try to respect them because they have a special job."
A study published by the University of Guelph finds that a spill of diluted bitumen would put the survival of young salmon at risk even if the fish end up in clean water following exposure, along with a suite of effects including increases in developmental deformities and changes in growth and energy stores. The results come as Trans Mountain pipeline expansion project remains deadlocked following the decision of the Federal Appeal Court.
Want to receive updates like this directly to your inbox?
We are an Canadian B Corp, and we assist Indigenous communities with support throughout regulatory processes surrounding major development projects like mines, hydroelectric facilities, transmission lines, highway expansions, oil and gas pipelines, natural resource transport applications and nuclear power.
We have deep context and experience behind the recommendations we provide, having worked for our clients on almost every major project in Canada over the last 10 years. For us, it's all about building long-term relationships with our clients. We want to get to know you and what you want to do so we can help you move your plans forward.